Kim Rae-won signs on to new film Dream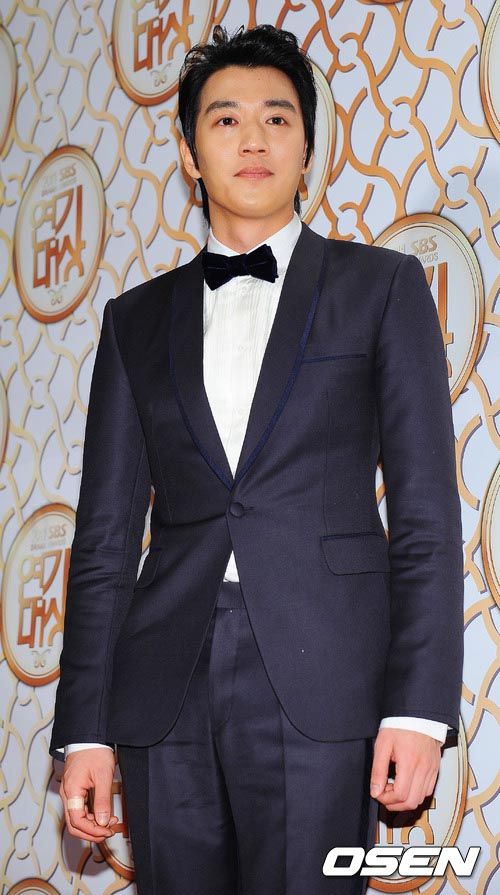 Kim Rae-won just wrapped up his army comeback drama, Thousand Day Promise, and now he's heading to the big screen to make his movie comeback as well. He's signed on to Dream, a "human drama" wherein he plays a 30-something musical director for musical productions, who was born blind.
The plot unfolds around a musical project that'll pick its lead through a competitive-reality audition process, and Kim Rae-won's character serves as a mentor to one of the entrants. He picks that person via a blind test based solely on the merit of a song entry, who turns out to be a half-Filipino, half-Korean young man with a passion for music and a complex about his mixed blood. At first the mentor intends to use the young man as a tool, but ends up developing a warm bond with him.
This will be Kim Rae-won's first film since army duty, his last having been 2009's art-world crime thriller Insadong Scandal. I sincerely hope this turns out to be a good project for him, given how underutilized he was in Thousand Day Promise — I won't say he was bad in it, and he did a good job with what he had to work with, but I was largely disappointed with his role. Kim has such a natural and warm presence that was terribly muffled in the drama; I couldn't help thinking he was just a tool used to help Su Ae shine. Now I want him to shine.
A female lead has yet to be cast for Dream, but after securing the rest of their cast, the film will begin shooting in March.
Via TV Report
RELATED POSTS
Tags: Kim Rae-won