Thoughts on 1 Night 2 Days Season 2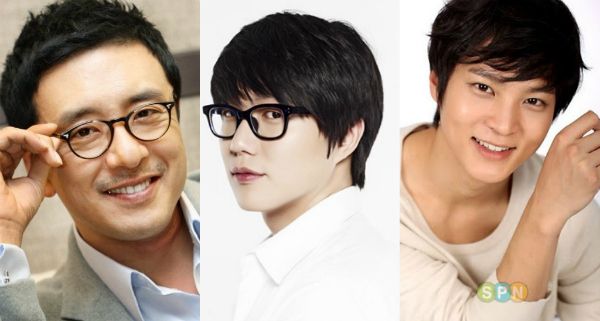 So there's been a whole lot of speculation about the future of Korea's most beloved variety show, 1 Night 2 Days, since it announced it would be ending with its current cast by the end of February. There was a time KBS considered going in a whole new direction altogether for the timeslot, but did as expected and went with the safe route, and began planning for a Season 2. I actually consider that choice more daunting, since second seasons with new casts rarely do well, and usually spin their wheels being compared to the first season and eventually die out. I'd almost rather have a clean break and give a new show a chance. But then again, my job isn't dependent on ratings. And since Season 2 cast contender Kim Seung-woo finally opened his mouth about the possibility of joining the show, I figured it was time to weigh in on all the speculation.
1 Night 2 Days has been running for six years, for over 200 episodes, with the majority of time spent with some grouping of: Kang Ho-dong, Lee Su-geun, Eun Ji-won, MC Mong, Kim C, Lee Seung-gi, Kim Jong-min, and most recently, Uhm Tae-woong. There was originally some speculation that a few cast members might stay on for the second season, though that's never been confirmed, and doesn't seem to be a very serious consideration. Currently three people are headlining the Season 2 cast headlines: actor-turned-MC Kim Seung-woo, currently hosting KBS talk show Win Win, ballad singer and radio DJ Sung Shi-kyung, and actor Joo Won from Ojakkyo Brothers and Baker King. It's an odd lineup, for sure.
The thing is, I love each of them separately, but when you consider them together, they're the unlikeliest of trios. And more importantly, I don't see where the funny is going to come from. Kim Seung-woo spoke up about the casting call for 1N2D on today's episode of Win Win for the first time, when co-host Lee Su-geun asked him about his decision. He confirmed that he has been asked, but then answered cheekily, "I'll decide depending on what Su-geun does." Ha, it's the same answer Uhm Tae-woong gave when asked if he'd be willing to consider joining Season 2: that he would if Su-geun would. Perhaps the linchpin to a successful transition is Lee Su-geun?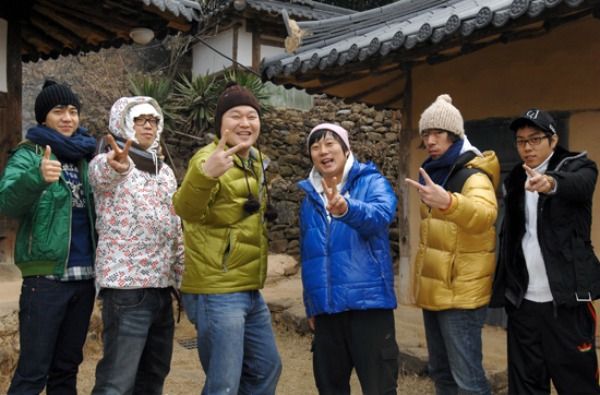 I don't know why, but I have the hardest time picturing Kim Seung-woo doing anything 1N2D-esque. He's a good show host, and you guys know I have a weird ajusshi crush on him, but he doesn't strike me as 1N2D-compatible. Would he really give up his bowties and his three-piece suits for sleeping in a refrigerator box in the woods? Sung Shi-kyung, on the other hand, would be pretty damn awesome. His stint on the Viewer's Tour was the most memorable guest appearance they had in a long string of specials, and he's hilariously dry and witty. And then Joo Won is even more out of left field, since I have no idea what he's like outside his characters. He's quickly becoming one of my favorite up-and-comers, but is he funny? Even mildly amusing? Does he talk? I'm sure people would tune in just to stare at the pretty, but that doesn't exactly make for an entertaining show.
But my biggest worry is actually that Na PD has graduated from the show, because I'm pretty sure he's as much the reason I've stuck with the show for as long as I have, even through all the cast changes. On the one hand, it's a pretty secure structure that's easy for a younger PD to follow and maintain. On the other, without the evil genius, will it just be paint-by-numbers and a shadow of its former self? I guess there's only one way to find out. The current season of 1N2D will air through the end of February, *sniff* and then I'll be in rehab for a while. Stay tuned for more thoughts as speculation turns to solid casting.
Via Mk.co.kr
RELATED POSTS
Tags: 1N2D, Joo-won, Kim Seung-woo, Sung Shi-kyung