Medical drama Syndrome is no Brain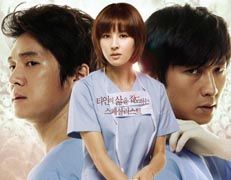 …though you couldn't tell from its promo material. Syndrome's newly released posters and trailer are pretty standard stuff, which I could swear I've seen tons of times before. Seriously, is there a medical drama template setting in Photoshop, where you insert actors' faces and out it spews a generic-looking promo shot with the requisite scrubs, scalpel, and body part of interest?
True, medical dramas are always going to be popular and a great number of them are quite different from each other (see: House versus Grey's, or New Heart vs OBGYN vs White Tower), so I don't dismiss Syndrome for being yet another entry in the field. Occupation dramas are just a reason to change the scenery for universal stories of love/ambition/rivalry anyway.
Even still, I just can't get my interest up for this show, because, well, we just saw Brain, right? The show ended not long ago, aired on Mondays and Tuesdays, and was about neurosurgeons. Syndrome, like Brain, revolves around a motley collection of familiar personalities, from your young female resident to the perfectionist colleague to the cold-hearted surgeon. You may as well call this Brain No. 2 (no relation to HeadsNo2). Or Brain Again. Re-Brained? No-Brainer?
I mean, is there anything about that trailer that's fresh or interesting? You have pounding music to underscore the life-and-death stakes, fierce looks of dedicated professionals, and a "your life is literally in my hands" motif. I wish they'd chosen to tell us more about the characters or the story, since the concept — Doctors save lives!…or do they? — is about as familiar as they get.
The drama does feature solid actors in its lineup, led by Han Hye-jin (Jejoongwon), Song Chang-eui (Life Is Beautiful), and Park Gun-hyung (Kingdom of the Wind), pictured in the above poster. The second poster includes supporting cast members Jo Jae-hyun (New Heart) and Kim Sung-ryung (Stormy Lovers).
JTBC has done a pretty good job with its inaugural dramas (Padam, Fermentation Family), which have pulled in modest-to-good ratings (Padam in the 1.5% range, Fermentation just under 1%) and have earned some praise for their cinematic quality. I suppose that means there's a good chance Syndrome will boast equally solid production values, so there's that.
Syndrome will air after Padam Padam wraps up its run and premieres on February 13.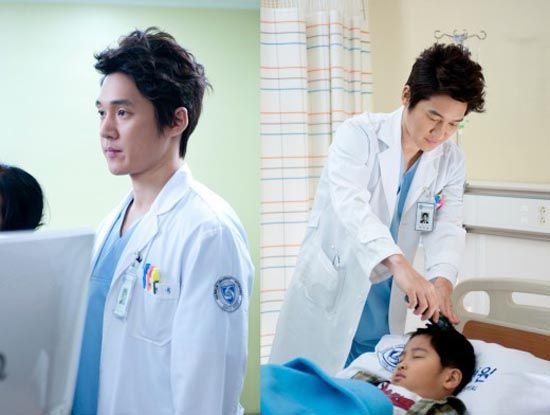 Via Herald M
RELATED POSTS
Tags: cable programs, Han Hye-jin, Song Chang-eui