Look who's growing up before our very eyes. Kim Yoo-jung has already earned the reputation of being a top child actress with a long list of projects on her resumé, despite the fact that she's just twelve years old (she's a 1999-er) and in her first year of middle school.
Thanks to the popularity of The Moon That Embraces the Sun, and in particular her part in the engaging childhood portions, Kim has scored a number of magazine shoots recently (as have her youthful co-stars Yeon Jin-gu and Lee Min-ho). That includes the previously posted Vogue Girl spread, and now the new issue of High Cut, where she looks a bit dressy but isn't overly styled.
The spread below that is for March's issue of WannaGirls, which is a youth-oriented magazine; her shoot concept was the fairly literal "Girl you will be a woman." Obvious, but apt. That one plays more with the in-between-ness of her current age and image, like the one where she wears a school backpack and heels.
Then there's the last shoot from March's issue of Allure Korea, which takes a pretty bold approach. The red makes quite a statement, but I like the effect; I think reversing the colors — white background, red clothing — would have pushed it into overly grown-up territory, but this gets away with the striking color but keeps Kim Yoo-jung looking her age, mostly. It's a super-chic, haute couture, expensive version of twelve, but I think still twelve. I actually think it's a little more age-appropriate than the couple of WannaGirls photos that toe that Lolita line of coquetry.
Kim has pretty much established herself as a talent to watch in the coming years based on her acting performances (which I really don't think were shown off to their utmost potential in Moon/Sun, where she was very engaging but, frankly, written rather flat), and it looks like her star and her beauty are both on the rise in equal measure. Some people are just born blessed, I guess.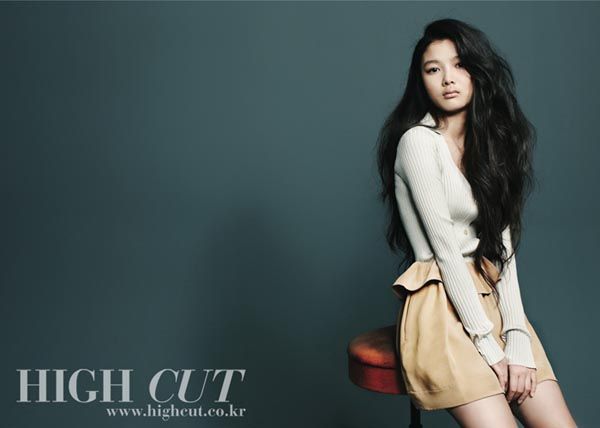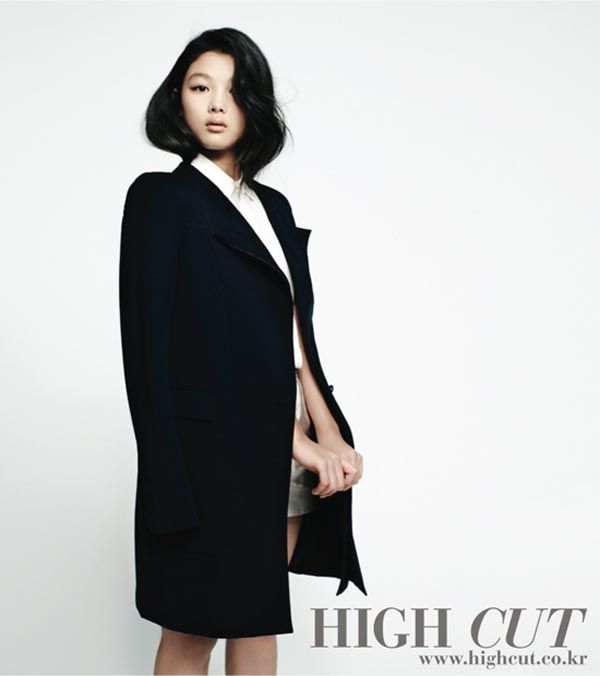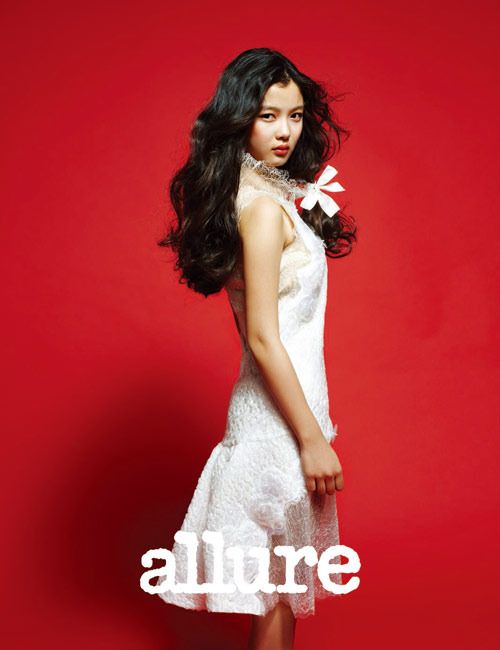 RELATED POSTS
Kim Yoo-jung
,
photo shoots