Or should we call them the Equator Boys?
Lee Hyun-woo (God of Study) and Im Shi-wan (The Moon That Embraces the Sun) will be carrying the first couple weeks of KBS's upcoming Wednesday-Thursday drama Equator Man, before the melodrama moves on to their adult versions. The adolescent characters will give us a look into their close childhood bond as they grow up in the same orphanage and become successful businessmen, although the friendship sours with a betrayal later down the line.
The adults will be played, respectively, by Uhm Tae-woong (Dr. Champ) and Lee Jun-hyuk (City Hunter). I still have no idea how that works, age-wise, but I think we're just going to have to accept Uhm as playing a half-decade younger than his real age and Lee Jun-hyuk playing a half-decade older. (Their younger counterparts will also have to meet in the middle, although in the opposite direction. Basically in this drama, Uhm Tae-woong must've lived really hard and Lee Jun-hyuk sold his soul to maintain his smooth youthful skin. One aged nearly two decades, and the other about two years. Ha.)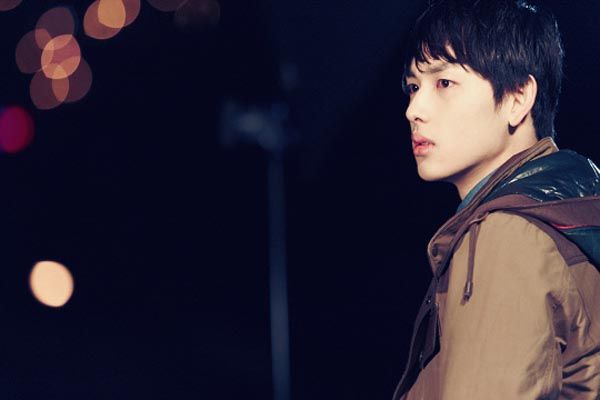 Age-math aside, I do think they cast well in terms of ambiance; Lee Hyun-woo's the tough guy with the bloody face and the scruffly hair and the untucked shirt, while Im Shi-wan's the gentler, clean-cut guy with his neat uniform smoothed into place.
While this drama is promoting the drama as a story about two equal leads — rather than hero-villain, or leading-supporting — I think it's safe to say that Uhm edges out Lee as the first headliner. The same balance probably holds true of the ladies, with Lee Bo-young (Hooray For Love) being aligned with Uhm and Im Jung-eun (Joseon X-Files) paired with Lee Jun-hyuk.
Touted as the male version of the intense melodrama Women in the Sun (same writer), this drama looks like it'll be a centerpiece for dramatic acting, full of fierce rivalry and heightened angst. With White Christmas' director behind the camera, I'm expecting stand-out visuals to go with all the tears. There's gonna be lots of tears, right?
Equator Man premieres on March 14.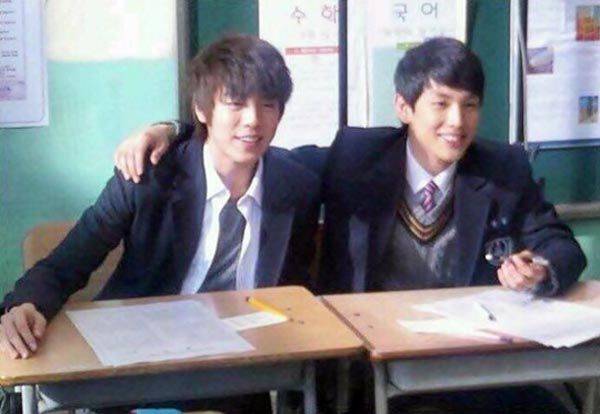 Via TV Report
RELATED POSTS
Im Shi-wan
,
Lee Hyun-woo (2)