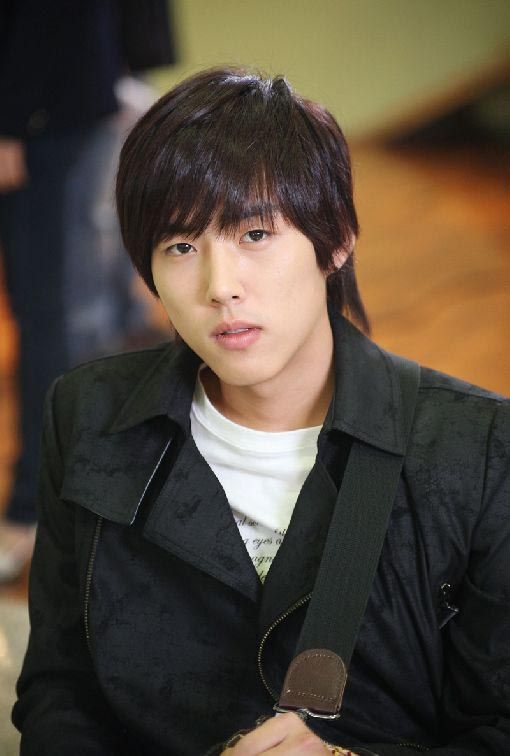 Baek Sung-hyun (White Christmas) is the latest addition to romantic comedy series Big, which brings him back to the modern times after acting in sageuk cable drama Queen Dowager In-soo. The description makes me think of the last time he was in a rom-com (Accidental Couple / That Fool), because he'll be playing another kid brother to a heroine as Lee Min-jung's trouble-making high schooler dongsaeng.
He'll also get a loveline with Suzy—er, at least half of one, since it's an unrequited kind of relationship. Lee Min-jung plays a teacher at his school, and she's a total contrast to his personality as the role-model type. Little bro, on the other hand, has perpetually low grades and finds himself constantly in trouble. Then Suzy comes to his school as a transfer student from the U.S. and it's love at first sight, and he becomes her devoted, pure-hearted admirer.
I guess that'll lead to some conflict since our hero's also got a crush on Suzy—before his soul somehow enters the body of a grown man (Gong Yoo). Aw, so it's a Gong Yoo—Suzy—Baek Sung-hyun love triangle? And we can probably throw Lee Min-jung right into the mix, too, since she's the fiancée to Gong Yoo, the grown-up version. Talk about complicated sibling entanglements.
Big premieres in June.
Via Review Star
RELATED POSTS
Baek Sung-hyun
,
Big