Election day preemptions for Rooftop, King?
Okay, remember… don't shoot the messenger… So there are elections this week on Wednesday, which means preemptions for the Wednesday-Thursday dramas. The thing that's hard to pin down is the official word, since so far it's mostly been speculation online about what each broadcaster will do. As far as official news goes: Rooftop Prince will be preempted and air Episode 7 on Thursday. The King 2 Hearts is planning (or trying) to keep its original schedule but hasn't given their official statement, and Equator Man will stick to its original schedule.
There's also a lot of speculation about how ratings will shake out now that Rooftop (12.5%) has turned the tables on King (12.1%) and Equator (10.2%) has joined the double-digit party, only to have the elections turn everything around again. But I feel like that's moot until we see how things settle down next week once things get back to normal. Freak ratings will just be freak ratings.
Now the things that aren't official: Rooftop Prince might air both Episodes 7 and 8 back-to-back on Thursday. Maybe. King might end up doing the same. So what that means is, prepare yourselves for a possible princeless Wednesday, and then brace yourselves for a royal clusterfuck on Thursday. We will recap accordingly, even if it requires bending the rules of space and time. (But in all seriousness, we're not machines, so please stock up on calming herbs and breathing exercises to get you through this difficult time.)
It's a good thing we stocked up on soju sundaes. Who needs energy drinks when you've got whipped cream for the sugar rush and soju to stave off the impending bout of insanity?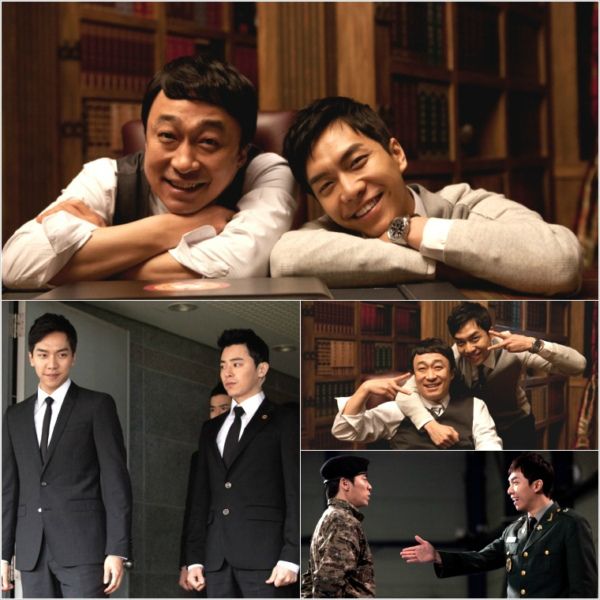 Via E News
RELATED POSTS