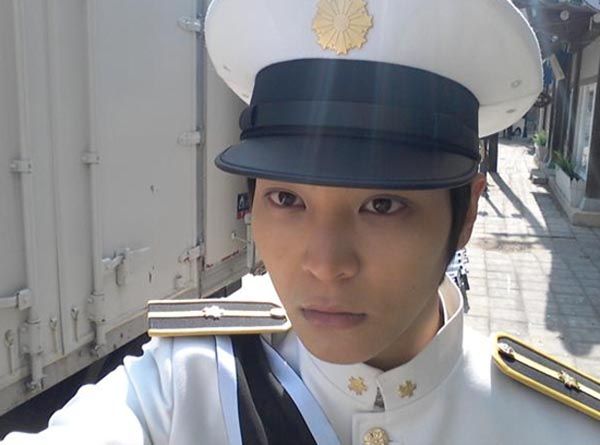 It's not a lot, but I'll take it: Here's our first glimpse of the upcoming period drama Bridal Mask, or Gaksital, which features rising star Joo-won (Ojakkyo Brothers, Baker King Kim Tak-gu) in the lead role. He's also the source of this photo, uploaded to his Twitter account with the caption, "While filming Bride Mask."
The drama takes place in the 1930s during the independence movement from Japanese colonization, and Joo-won plays, essentially, an old-school secret hero. His Lee Kang-to character is your average guy in his everyday persona, but dons a mask to turn into a freedom fighter.
Bridal Mask was a buzz project even before it nailed down its cast — Joo-won, Shin Hyun-joon, Park Ki-woong, Han Chae-ah, Jin Sae-yeon — but Joo-won's experienced a sharp rise in fame since signing on, which he can probably thank 1N2D for. In the absence of Seung-gi, the country needed a young, good-looking, competent all-around player to fall in love with, and he basically stepped right into that ready-made spot. And his adorable embracing of aegyo surely doesn't hurt, either.
I'm sure we'll be seeing more stills trickle from the production soon enough, though we've still got a month and a half till go-time. But this'll have to do for now. Bridal Mask premieres on May 30 on KBS.
Via Newsen
RELATED POSTS
Gaksital
,
Joo-won