Big's soul-swapping shenanigans
HEE. Hee hee hee. I am so going to love this drama. I knew when Gong Yoo teamed up with the Hong sisters, resistance would be futile. And so far the stills aren't proving me wrong. Getting my hopes up is usually not allowed, but damnit, my excitement just will not be tamed. Here's another set of stills from the upcoming romantic comedy Big, where a soul-swapped Gong Yoo gets stealthy, pink-panther-style.
When a freak accident causes 18-year old Kyung-joon and 30-year old Yoon-jae to swap bodies, a high school troublemaker suddenly finds himself in the body of a grown man. In his stupor, he finds his way to the hospital where his original body (played by Shin Won-ho) is being treated. Only when he gets there, he's further freaked out by the sight of his new body's face plastered all over the hospital's walls, because Yoon-jae is a star doctor there… and he happens to be the face of its PR. Ha. The sight of Gong Yoo covering up his own face in terror just cracks me up.
Then below that are shots of the original doctor Yoon-jae pre-swap, being the perfect boyfriend and stapling his fiancée's skirt hem when it comes undone. You mean he just carries a stapler, at all times? In his geeky pocket protector? Omg, if you make Gong Yoo play a nerd, I'm a goner. He was apparently so funny that Lee Min-jung couldn't keep a straight face, which is pretty much what I wonder through most Hong sisters dramas: How on earth are they acting and not laughing right now?
We've had our share of body-swapping dramas in recent years, but this one's guaranteed to milk the comedy out of the situation, which is what I'm most excited about. It's one thing when drama heroes are immature and bratty just because, but this premise gives that trope an actual motivation other than Just Born An Ass. The age/soul swapping gives us fantastic comedy setups, but also sets the stage for some heart-tugging coming of age as well. Show, you'd better deliver.
Big follows Love Rain on KBS.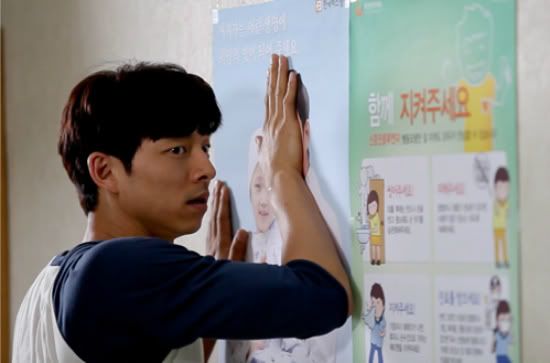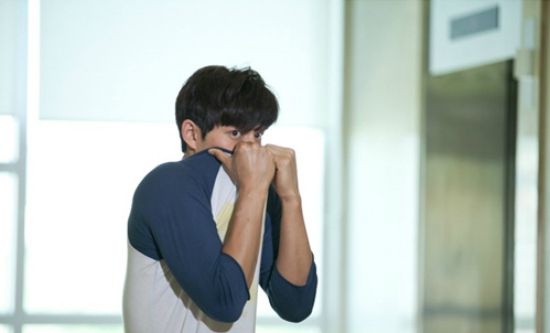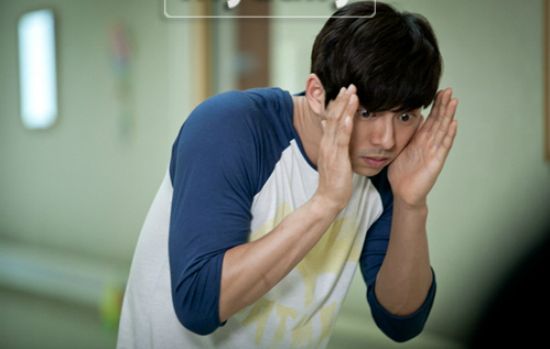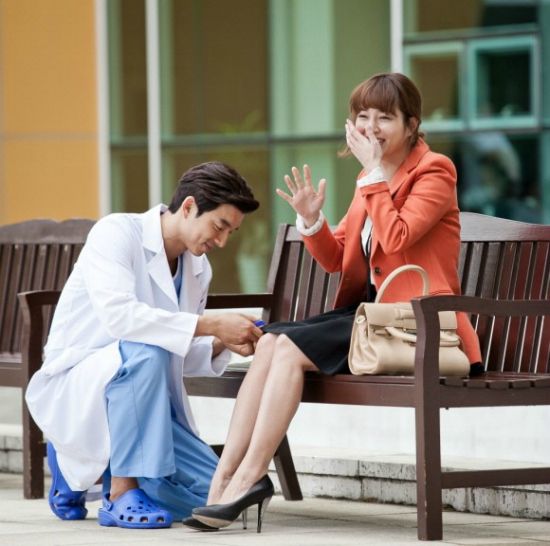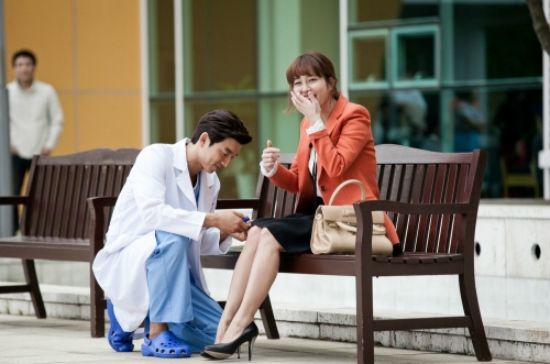 Via My Daily
RELATED POSTS
Tags: Big, Gong Yoo, Lee Min-jung