The King 2 Hearts: Episode 17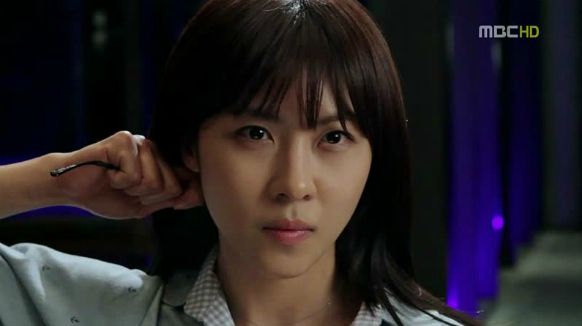 Who knew the truth could be so scary? Secrets come tumbling out, turning everyone's lives inside out from the repercussions. It's a good thing our heroine is as badass as they come.
SONG OF THE DAY
King 2 Hearts OST – "아픈 사랑" (Painful Love) [ Download ]
Audio clip: Adobe Flash Player (version 9 or above) is required to play this audio clip. Download the latest version here. You also need to have JavaScript enabled in your browser.

EPISODE 17 RECAP
Defeated and at the end of his rope, Jae-ha tells Shi-kyung to make the call – he will abdicate the throne to get Hang-ah and Mom back safely. Shi-kyung asks him to consult his staff, but he's made up his mind: "Call Bong-gu. He's the king now." Say it ain't so!
Meanwhile Hostage Hang-ah agrees to try and convince Jae-ha to do the same, and Bong-gu sets her up on a video conference straight from the baddie's lair. He warns her that the call can't be traced, and keeps no less than three guns trained on her the entire time. He tells her to act as helpless as she can, to sell it. She glares.
Jae-ha braces himself, and Shi-kyung tells him to draw out the call for as long as he can. He answers the call and they both just look at each other for a long moment, with no words.
He finally asks if she's okay, and if Mom's okay, and Hang-ah tells him that they're fine. He tells her not to do anything—he'll take care of it all, and in fact it's already done. "Let's live comfortably from now on."
Hang-ah wells up with tears, and then starts to cry, saying that she wants the same. "I want to live!" She wails into her handkerchief, as Bong-gu sits back, pleased as punch. She sniffles through her tears that Jae-ha is the only reason she's survived, and then mentions the WOC…
"Do you remember what I said, about what kind of man I want?" That changes his face instantly, as he realizes that the weeping is an act. He remembers exactly what kind of man she said she wanted—one she could respect, who would win, fair and square.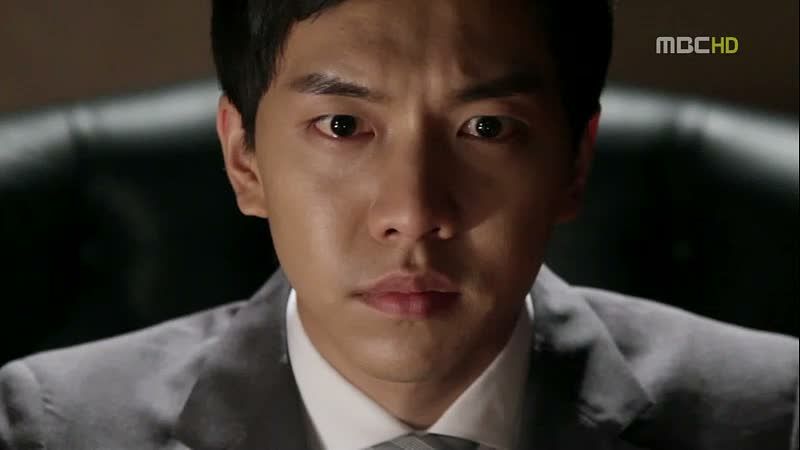 Awww, yeah. She keeps going, as if taking a trip down memory lane. She says they won, didn't they? And they have lots of other fond memories together, like spinning the globe and wondering where to send a present.
He remembers spinning the globe and wondering where to send Bong-gu's gift. He thinks to himself: Is that where you are? I love that it's not some complex code, but just stuff that only Jae-ha would understand.
Bong-gu senses something wrong, and calls out. Guns get cocked around her. Jae-ha asks what's going on (he can only see her face), and she says that there's no one, but adds that they can't do whatever they want (basically she's figured out that they can't just kill them).
And then she turns to Bong-gu with daggers in her eyes, to say this was just an act. She turns back to Jae-ha, now screaming frantically, "Listen to me! If you resign like this, I will bite my own tongue and just DIE! You can't resign…!"
The video feed gets cut in the middle of her cries, leaving Jae-ha shell-shocked and calling out her name over and over at his blank screen.
Shi-kyung and Dong-ha come running in, and Jae-ha gathers himself. "China. That's where we sent Bong-gu's present. She's there."
Bong-gu asks what she meant by the globe, and she hilariously wipes her tears and flips her hair as she leans back casually and asks if he doesn't remember getting a present. But… why are you telling him this?
He asks if she told Jae-ha their location, and she breezes that she didn't say anything that wasn't true—he can't kill them, not with the U.S. and China breathing down his neck. "And that's why all you could do is play around with scissors at Mother! Did you enjoy playing hairdresser? Did it make you happy? Kim Bong-gu?"
Nice. It succeeds in getting under his skin. He lights up with rage, and then HE DECKS HER, with a punch to the face. Damn.
It knocks her sideways for a moment, but then she just stands up, even more defiant than before, like the hit just woke a beast. He says sure, he can't kill her, but he can make her rot so that it doesn't show.
He steps back to let his minions do the dirty work, but as soon as they attack, Hang-ah headlocks one and kicks the other down. She then yanks the sunglasses off of a henchman's face, and in that moment I really really want her to just put them on and smile.
But she does something more drastic (and probably more practical), and snaps them in half, turning it into a shiv. And THEN, crazy girl raises the pointy end to her own jugular, as she calmly tells Bong-gu that she is special forces, and not to be fooled—she's choosing not to die yet, but could at any moment.
She tells him to let her stay by Mother's side, and she'll behave. Haha. Dude, your hostage is giving orders. Methinks you've lost control of the situation.
He complies, though by the time she's brought in to see Mom, she's pretty bruised up. She puts on a smile and insists she's fine, and then Mom surprises her by agreeing to escape. "Let's try it. Let's try anything." Yay, Mom!
Jae-ha and Shi-kyung (along with Hang-ah's father) plan the rescue mission. They try to get China's cooperation, but Bong-gu counters that move with one phone call, after which China refuses to give aid or allow South Korean troops into their country without any hard evidence.
Jae-ha realizes that it won't happen through official channels, and says that they'll have to send in a team posing as tourists. As he says this in voiceover, we see Dong-ha arriving at the airport dressed in plain clothes.
Not-Shi-kyung (from the WOC team) is just behind him, and then Young-bae shows up just ahead. Yeeeesssssss! Bring it, Sniper Young-bae! I love that the goofy guy who gets picked on is really the deadliest in a live combat situation. As soon as he shows up, I feel like it's in the bag.
I love the badass way they walk through the terminal without acknowledging each other's presence. Sadly, no Kang-seok this time. Or maybe he got stuck in customs trying to bring a rocket launcher as his carry-on.
Meanwhile Hang-ah and Mom put their escape plan into motion. Mom drops a lamp to draw two guards inside, and then Hang-ah takes them down so fast that Mom just gapes. Hang-ah grabs a gun and they make a run for it.
She gets into a firefight before making it into the basement tunnels, and as she takes out one guard, another shoots her in the arm. They run and hide and run and hide until they make it through the tunnels and into the caves below the complex.
The army of minions run around aimlessly, while Bon Bon sits and thinks what she would do, and heads down into the caves…
The rescue team reaches the entrance to the caves, planning to take out the guards and make their way inside. Only more guards come running up to announce that the prisoners have escaped.
Dong-ha and Young-bae look at each other, and then decide they can't let all those guys walk right in to block Hang-ah's way out, so they just start shooting.
Hang-ah and Mom finally reach the end of the caves, but find their path blocked by a river. By now her arm is in bad shape, but she says she'll cross first and find a rope or something for Mom.
But Mom says that Southern women are strong too, and that she won't become a burden to her daughter-in-law. She walks right into the river and swims her way across. For some reason Hang-ah doesn't follow right away, and for a moment it seems like maybe she can't…
Bon Bon and her attack dogs come running, and they start to reach the edge of the caves. Hang-ah hears the dogs and THEN she jumps into the river and swims across to the other side.
I… really don't understand why that river crossing was made to be so dramatic when both of them could make it across. Why didn't you just swim together as soon as you got there? For dramatic weight? 'Cause now it just seems silly.
The Rescue Rangers get pinned down, and Young-bae tells Dong-ha to go look for them while he holds the line. Dong-ha takes off running, calling out for Hang-ah and the queen mother.
Once they cross the river, Hang-ah and Mom start to hear Dong-ha's voice. But at the same time, Mia is closing in on them. Hang-ah tells Mom not to think, and just look ahead and run.
Mom protests but she forces her to go alone. Mom takes off running, and then Hang-ah takes out her gun and fires to make her presence known, and then runs in the other direction. Okay, now THIS makes drama AND sense.
The diversion does the trick, and Hang-ah draws them into the woods. Mom runs for her life and reaches Dong-ha. Whew. She gasps for breath and tells him they need to find Hang-ah.
She runs deeper and deeper into the woods, straining from the pain in her arm. She tries to stay hidden, but a shot rings out and she falls down the side of a hill, buried under a mountain of leaves. Her hand isn't moving.
Then we fade to white…
Jae-ha walks down the hall and reaches Mom's room, where she's being tended to by nurses and Jae-shin. He sits down next to her and takes her hand, as he says he's sorry and that it was all his fault.
Mom shakes her head and then asks what they'll do about Hang-ah. Holding back tears, Jae-ha tells her that they'll find her, no matter what. Oh no, she's still there, buried under all those leaves, bleeding to death? For how long??
Jae-ha meets with the prime minister and insists they have to do whatever it takes to find Hang-ah. The prime minister says that they're already in a world of trouble for sneaking in to rescue the queen mother, and Jae-ha roars, grabbing him by the collar.
He tells him that this is his job, and threatens to out all his misdeeds to the people if he doesn't do everything in his power to help find Hang-ah.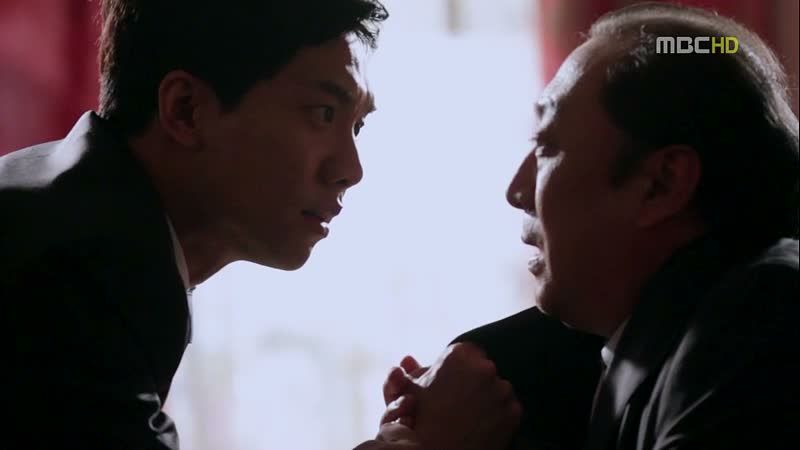 Meanwhile Bong-gu gets word that they've escaped, and that Hang-ah is still missing. A gun with her fingerprints on it was recovered in the woods, but she's nowhere to be found. He makes another call to China.
Soldiers in the surrounding area stop local villagers to show them Hang-ah's picture and ask if they've seen her. One villager says no, but once he gets past them, he looks around furtively and makes a call.
It turns out he's a North Korean agent, and he reports to Hang-ah's father who then relays the same to Jae-ha: that Hang-ah has been labeled a fugitive who escaped from North Korea into China. Basically that means Bong-gu has all of China looking to capture her as a fugitive.
Jae-ha sits with Shi-kyung as they go over their options. He's down to one—attempting to prosecute Bong-gu in the International Criminal Court. But that's still murky at best, since they don't have solid evidence against him, when they do it'll be all-out war, and Bong-gu could just as well go into hiding.
Shi-kyung suggests they call his father, who will have advice on how to deal with Club M. Jae-ha says they can't, not yet, and Shi-kyung sighs, frustrated that he won't explain why. Aw man, I totally forgot you don't even know yet.
Jae-ha just orders him out of the room to avoid the subject entirely. Shi-kyung storms out, thinking over all the cryptic bits and pieces, like Bong-gu asking if he trusts his father, Dad saying it would all be over soon.
He realizes a way to bypass all the tight-lipped people and goes to the records room and flashes his top-level clearance card and asks for a file. Oh no. You're gonna do it, aren't you? Mrrrmph.
He sits down and pauses before opening the file. And yup, it's Secretary Eun's resignation letter. Damnit.
He opens it up and starts to read. His eyes grow wide and he has to close it after the first sentence, just to catch his breath. He braces himself and reads the rest, detailing his father's crimes. And everything he thought he knew comes crashing down.
Jae-ha gets a stack of records to review, and then takes a call from Secretary Eun. He suggests prosecuting Bong-gu in the ICC, saying that he'll testify as a witness. But Jae-ha says there's no hard proof to back any of his claims—no recordings, just his word against Bong-gu's. It's not enough.
It's then that Secretary Eun remembers Shi-kyung's insistence that Jae-ha was an able king, perhaps now seeing the same. Jae-ha asks if he's wrong, but Secretary Eun says he's right.
As they talk, Jae-ha goes through the files on his desk, and grows pale when he sees the record of Shi-kyung's recent library checkout. "Ajusshi, I think Shi-kyung found out…" Jae-ha says he'll figure out where he went.
Shi-kyung drives in the rain, struggling to hold back his tears. Dad looks wistfully at the picture of the two of them smiling, and then grabs an umbrella to head outside. But as soon as he reaches the door, Shi-kyung is walking up to him, getting soaked in the pouring rain.
He stands there in the yard, resignation letter in hand, just getting rained on. (And in a great visual beat, Dad stands in the shadows, while Son stands in the light.)
Shi-kyung: "Is it true? Did you really do these things? You told me not to do anything to be ashamed of. That once you cross that line, you cross it completely. You told me to hold that line, Father."
He starts to break down in sobs. "You built me up like that… and then…" He swallows back more tears. And then he screams furiously, "WHAT IS THIS?!"
Dad finally looks up at him, "You're ashamed, aren't you? Take a good look. This is your father's true image." He tells him that he spent his whole life wanting to leave a flawless legacy, and never once acknowledged his own faults, and this is what he became.
Dad tells him to forget what he said about becoming a person who isn't ashamed. "Become a person who knows shame." Shi-kyung cuts in, complaining through his tears that Dad is trying to lecture him till the end.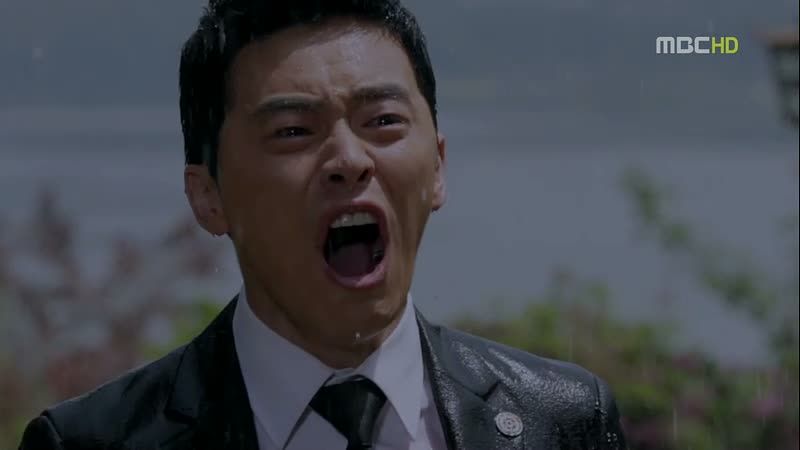 "You don't have to say it. I already know. I'm plenty ashamed, right now!" Oof. I know Dad deserves it, but that still cuts deep. He says bitterly that he got a good final look at him, and thanks him for the burden he passed on. Dad watches him go, sinking to the ground in heartbreak.
WAAAAAAAAAAH. I can't stop crying.
Jae-ha calls over and over again, but his phone is off, so he barks orders into the phone for people to search everywhere till they find him. Jae-shin comes up and asks if it's Hang-ah, but he tells her that Shi-kyung is missing.
She doesn't understand why, so he tells her about Secretary Eun.
Meanwhile Shi-kyung is processing it all, now realizing why Jae-ha was so harsh and secretive about his father, and what he did to protect him from the truth.
Dong-ha races in to tell Jae-ha that they found Shi-kyung. At the airport? Where do you think you're going without your king?
Jae-ha sits him down and pretty much says the same thing, and Shi-kyung says he's going to Bong-gu. WUH? Are you really in the best frame of mind right now to be a mole? You need hugs and maybe a broody shower, not a renegade mission to be a mole in the cookie shop!
Shi-kyung says this all with his eyes trained to the floor, and Jae-ha tells him to look at him. He tries to, but can't even lift his head. Jae-ha: "What did you do wrong that you can't look at me?! You're you, and your father is your father!"
Shi-kyung says that he's not doing this out of guilt. It's because he's the only one who can do it. He finally raises his head and tells Jae-ha, "Bong-gu is interested in me." Bromantically?
He says that he'll use that to join Bong-gu's side, and when Jae-ha is ready to report him to the ICC, Shi-kyung will make sure he's found and captured. All Jae-ha needs to do is gather the evidence.
It's a good plan in theory, but I selfishly don't want you two to be separated. Plus I don't believe Shi-kyung's it's-not-my-guilt thing. That's a load of crap.
At the same time, Jae-shin tells her therapist that she's tired of everyone falling victim to this man—Hang-ah, her brothers, now Shi-kyung. She insists that her memories be recovered, no matter what the method. Urg with the deus ex machina memory voodoo. I thought we already decided you'd try everything WEEKS AGO.
Back to Jae-ha, who says no to Shi-kyung's plan. Phew. He says that they can't stoop to get into a dogfight with Bong-gu, with the monarchy at stake. Shi-kyung argues that that's why he has to be sent in, and Jae-ha just rings the buzzer.
Dong-ha comes in, and Jae-ha orders him to put Shi-kyung under 24-hour surveillance. HA. Shi-kyung protests, and Jae-ha turns to him angrily, "Your guilt? Hang-ah is missing! I'M the one on the verge of losing my mind! But even still, as the king, I'm trying my hardest to stay calm and find the best way to capture Kim Bong-gu. But what are you?"
Dong-ha interrupts to say that they've been getting calls from the palace. "The princess…" Shi-kyung looks over with alarm. Well that oughtta put a plug in your molehill.
They race to the palace, where Mom asks them to stop Jae-shin. She's insisting on hypnosis, but the doctor warned that she could end up worse. Shi-kyung panics, "You have to stop her!"
Jae-ha goes in alone and orders everyone else out. He tells her that it won't help, but she says she's been thinking about it for a long time. "I want to become a useful person now."
He sighs, realizing that her mind's made up, and says that Shi-kyung is outside—won't it help if he comes in? She tells him to keep him away. "My memories are surely like monsters. I don't want to show that to Eun Shi-kyung."
So Shi-kyung is left pacing outside, as Jae-ha keeps watch over the proceedings. She gets put under and led through her memories, to that day she walked into the villa in Anmyundo.
She remembers being found and captured by Mia, which we already know. But then we start to delve a little deeper. Now we see what happened in the interim before her jump off the cliff.
While they hold her captive inside, Mia calls Bong-gu for instruction on what to do with this unexpected turn. She then puts the phone to Jae-shin's ear, and Bong-gu speaks to her directly.
She asks what he wants, and he tells to take what's in the box next to her and sprinkle it in the fireplace. "Let's send him peacefully, your brother." She resists, trembling in fear, and Bong-gu warns her that getting shot in the head is a messy ordeal.
Her skull will split, there'll be blood everywhere, and then they'll have to clean it up, which would be super annoying. Ha. Bong-gu is most effectively creepy in this murder-is-so-casual mode. "And then where would I cure that annoyance?"
And then he puts the phone to his stereo, and plays "Ride of the Valkyries," as he mentions that the Nazis played this song while they gassed people. And he wouldn't want to have to do that to her.
The minions drag her, kicking and screaming, over to the furnace. Mia takes her hand, forcing her to spread the coal dust with her own hand. She fights it, crying and scrambling to get away, but they bring her back over and over, with the gun to her head.
They tell her to do it if she wants to live, and she has a momentary flashback to a happy memory with Jae-kang. And then in the end, she gives in, and opens her hand.
Oh shit. Now we know why she suppressed it—it was her crippling guilt. That's just more horrifying than I ever expected.
The realization of that moment jars her awake. She comes to, murmuring, "I killed him. I killed him." Her panic starts to grow, "So that I could live. It was me! I killed him!"
Jae-ha runs to her side and tells her it's okay, but she loses control, kicking and screaming at the top of her lungs. Shi-kyung and Mom hear her screams and feel helpless to do anything.
Finally Jae-ha comes out, eyes bloodshot and terrified. Shi-kyung goes inside to find her sedated, her wrists red from the straps used to hold her down, her arms cut up from trying to restrain her.
He sits down beside her, crying silently as he holds her hand. He covers his mouth to drown out the sobs, and reaches out to touch her face. His silent crying is killing me.
Jae-ha sits down with Mom, still in a daze. He says that Bong-gu had it worked out from the beginning, and when Jae-shin walked in on his plan, he made it so that even if she were to remember what happened, they would still lose her.
"That's why I have to fight Bong-gu now. He was nothing so I tried to ignore him. But I don't think that's right. Because he really is nothing, I think I have to fight him. I have to fight him head-on so that the monarchy, this country's honor, and I… can live."
And then somewhere in China, Hang-ah stumbles out of the woods. She's limping and her arm is still bleeding, but she makes it out onto the road, and hides out of sight when two officers come her way.
Jae-ha: "That way we'll live. And I WILL see Hang-ah again."

COMMENTS
I'm so grateful for a drama that can manage a couple's separation without the noble idiocy trope—the odds are stacked against them and they're racing towards each other, which is exactly what we want to see. I would've liked to see some more of Hang-ah, since being separated doesn't mean she has to be absent from the episode. Being with her as she struggles for her life seems pretty important to me, so I feel a little shortchanged on that front. But knowing this show, there will be plenty of hardship to come.
Jae-shin's amnesia was truthfully driving me bonkers—not her, so much as how long the story has been delaying that one single revelation, hinging it all on The Horrible Memory That Will Save All. But once revealed, the truth was a great twist. It was just horrifying enough, if that makes sense. Because being made to wait so long for anything less would've felt like a copout. But forcing her hand and making her choose between her own life and her brother's…it's no wonder that her debilitating guilt drove her to bury it so deep. I love how dark that conflict is for her, and now I can stop resenting the prolonged plot device part of her character and just root for her to face her guilt and recover. And judging by the way Shi-kyung cries by her side at the end, being needed in that way will probably be the thing to break past his barriers with her. Now it won't matter if he was scared to end up a plaything, because she'll need him more and he'll be there for her.
Shi-kyung killed me twice over in this episode. I should've known he would somehow adopt his father's guilt onto himself, as if things weren't already bad enough. But I love that Jae-ha turns the tables and finally saves him for once, even if the only way to stop him from running headlong into the fire is to turn the royal guard into a royal prisoner. But he needed to be saved. And he needed to be told that he didn't do anything wrong.
The fallout with Dad was so heartbreaking. I know that someone like Shi-kyung is completely unrealistic—no one can be that innocent, that un-jaded by the world. But I loved what he was, and it killed me to watch his idealistic view of the world shatter in that moment. The way he looked up at Dad, but this is what you said, like it doesn't compute that someone would say one thing and do another? *whimper*
At least while so many chips are down, Jae-ha has turned the ship around in the course of the episode, since he ended the last one ready to give up everything, and ends this episode ready for a fight. I would've liked a punchier ending, perhaps just a reference to a more solid plan of attack, because I'd argue that you're already in the fight. The point is how are you going to WIN it.
At least Hang-ah's reminder of what kind of man she wants him to be is enough to jolt him back from the brink. It actually reminds me of their 60km hike (still my favorite of this show's metaphors). When he's tired and scared and asking why me, she's the one to give him the strength to go on. But the journey is still his to take. She can't carry him—she doesn't want to, and it's meaningless if she does, since Jae-ha is the one who has to cross the finish line. All she can do is walk beside him, for as long as he's going to walk. That insistence of hers that he be a man she can respect, one who wins fair and square—it's the same. What makes her the hero in my book isn't that she's a badass fighter (though it's so awesome that she is) but that their relationship isn't about saving and being saved – they give each other the strength to keep running.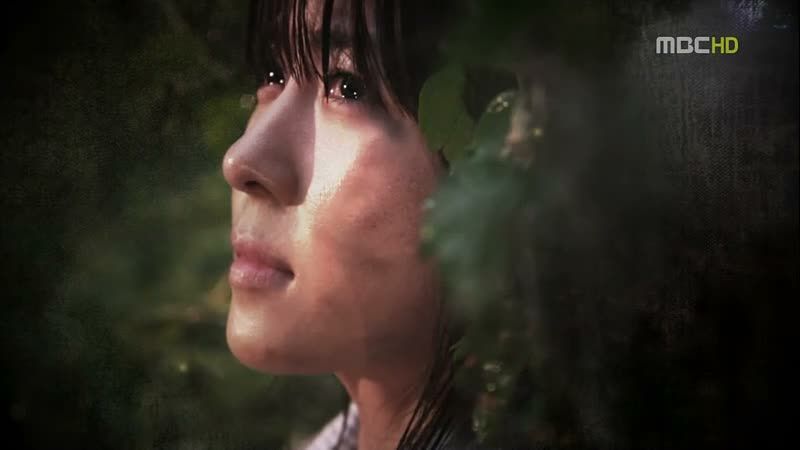 RELATED POSTS
Tags: featured, Ha Ji-won, Jo Jung-seok, Lee Seung-gi, Lee Soon-jae, Lee Yoon-ji, The King 2 Hearts