A Gentleman's Dignity: Episode 16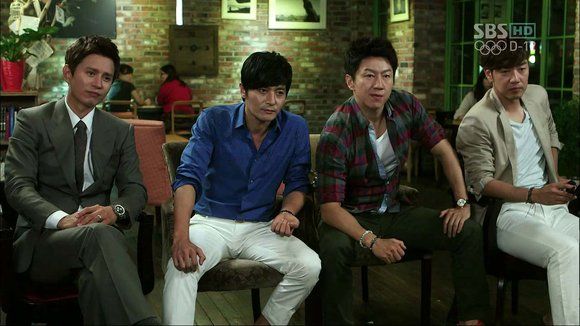 It's back! The cute is back! Call me fickle but my interest has been rejuvenated just because of how awesome some of the scenes are here.
EPISODE 16 RECAP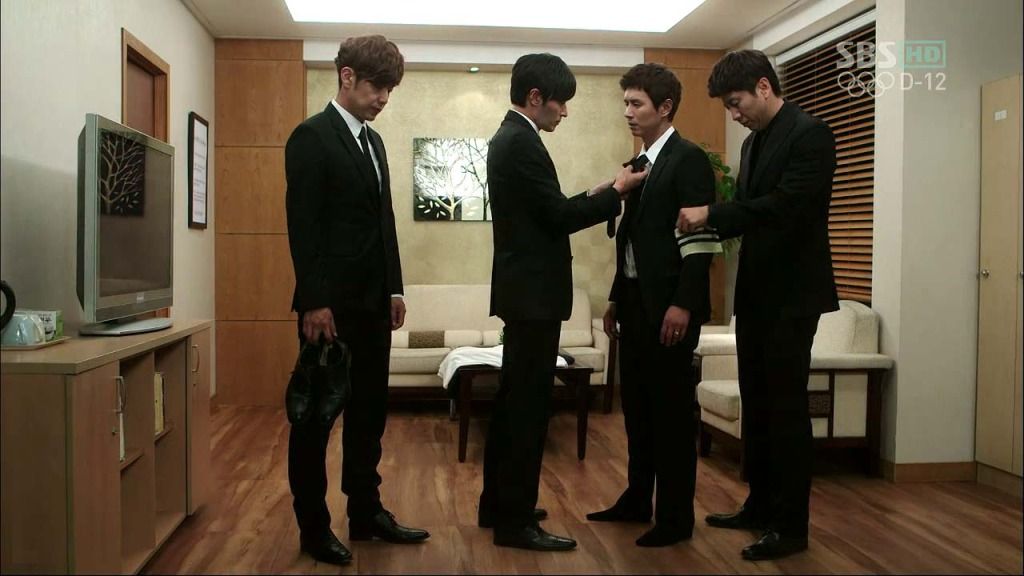 Do Jin is checking his baggage at an airport when he receives a phone call that alarms him enough to run out in panic. At the same time, Jung Rok is being scolded by Min Sook for taking off his wedding band again when he also gets a phone call. He ignores his wife's threats that she'll divorce him if he leaves and rushes out the door. Tae San also slips out of a meeting with some important clients.
The three men dash to a funeral home to see Yoon sitting in a daze on a bench. The guys dress Yoon in a suit and cry with him when he falls to the ground weakly. Yoon explains in a voiceover that the two black lines on a man's armband at a funeral means that the man is a relative of the deceased. One line means the person is a friend. He notes that his two lines represent the greatest loss in his life, and his friends, the greatest fortune in his life. I can't stop bawling.
Yi Soo challenges Do Jin to come with her to see her mother and he stands up to answer that he'll come. It'd be better than worrying if she went home safely or if she's crying alone. She scoffs at his response and jerks out of his grasp.
She meets her mother who scolds Yi Soo for constantly ignoring her calls; she's obviously calling for an important reason. Her mother calmly states that she's currently locked in an inheritance battle with her stepsons now that her husband is close to dying.
Yi Soo responds that she hasn't cared about her mother since she left her, while her mother makes the excuse that she was just trying to do the best thing for Yi Soo. She then calmly commands that Yi Soo is to avoid meeting her stepsons. The camera pans back and we see Do Jin listening to the entire conversation at another table.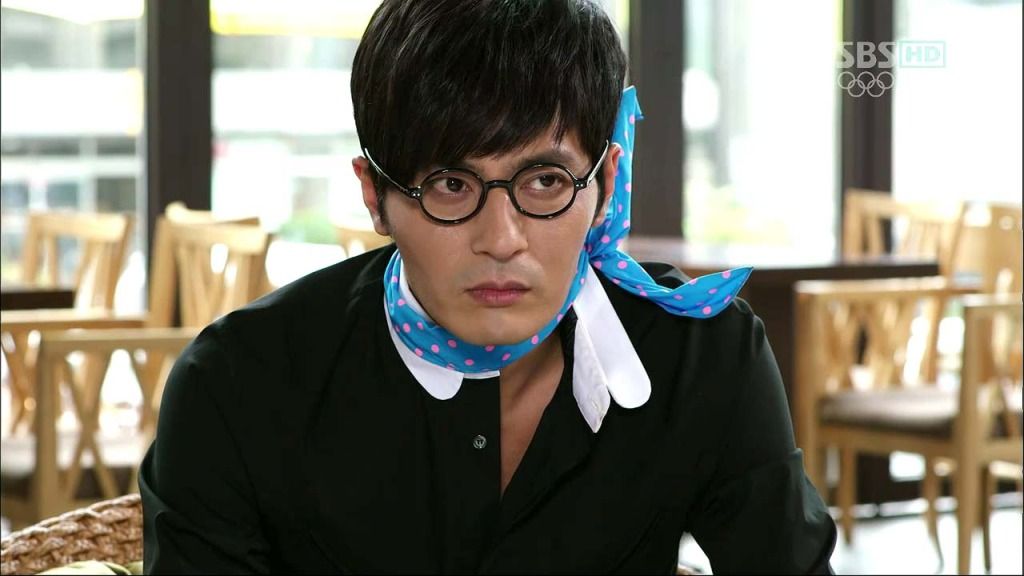 Do Jin walks into Jung Rok's cafe where his friends greet him happily dressed in youthful clothing. Heh. They're so cute. Do Jin lets out a small laugh and the other three cheer "Mission accomplished!"
They tell him that it's nice to see him smile and reassure him not to worry about work or taking care of Colin; he should just focus on mending his relationship with Yi Soo for now. They begin to hand over their silly accessories and then Tae San leaves with Yoon close behind him.
A decked-out Do Jin sighs that the bandanna Tae San wore is the same color as one of Yi Soo's dresses. Jung Rok gives him a "are you kidding me" look; everyone has a piece of clothing that's sky blue. It's a common color! Do Jin replies that Yi Soo is extra pretty in that dress. D'aw.
Do Jin contemplates calling Yi Soo because he misses her but fails to muster up the courage. He starts to call when he realizes that Yi Soo is in front of him.
Yi Soo approaches Do Jin to inform him that she knows he still has feelings for her. Doesn't he want to hold on to her? Will he really let her go like this? He begins to make up the quotes of other people if he held on to her right now. "Is that woman crazy? Why should she date a man with a child? There must be something wrong with her."
He continues that he doesn't want to make her into someone crazy. "I didn't love you to make you into someone with a flaw…" She walks away as he talks to avoid hearing more excuses.
Se Ra charges into Tae San's office and orders him to stop acting like he's a nice, good man. She screeches that he should have just let her figure out her debts on her own. How can she go to him now? It's too effing embarrassing. He asks if she was going to come back to him and she replies that she was on her way. But not now. He's hurt her pride too much.
Tae San's phone interrupts the conversation and he's told that his mother is sick in the hospital. He rushes out the door after requesting that they fight another day…only to find that he was tricked into a blind date. He sits uncomfortably in front of a young woman which Se Ra sees after she follows him to the hospital. She makes her way to the table next to Tae San and sits like a queen while glaring at his blind date.
The young lady proudly presents herself as the daughter of this hospital's director. She goes on to say that she wants three children and will cook twice a day. Omg. Please stop. Cringe cringe cringe. Tae San and Se Ra burst into mocking laughter but the woman remains too dense to realize that they're laughing at her.
She states that she's said all she wanted to say to Tae San for now and leaves the table after flashing a smile. Se Ra watches her go and then turns to Tae San to inform him that she'll pay him sometime at the end of the month.
He immediately stops laughing and their fight resumes. She wonders if he just pities her and he yells out that he loves her, even if she is a fool. He holds out his arms and she hesitates before slowly stepping into his embrace.
Min Sook goes out for a run and Jung Rok surprises her by riding up beside her on a bike. He urges her to get on the back of the bike and plugs the ear buds of an MP3 player into her ears. He comments that now everything will seem like a music video.
She hops on the back and they ride down the bike path. He talks as he pedals the bike and points out that Min Sook is the shortest, oldest, and meanest person out of all the women he's ever met. Hee. However, he counters his previous words by calling her addictive despite her flaws. Aw!
She grins in response and then asks how to get the MP3 player to play. He skids the bike to a stop and panics; did she just hear everything he said? LOL. He groans that he's so embarrassed and she tells him to shut up and keep riding. They're so cute when they want to be.
Do Jin visits Min Sook's art gallery to buy a chair for Colin. Min Sook mentions that Yi Soo seemed to be having a hard time when they met a while ago. She gives a piece of advice: a man who has said "I love you" to his woman should never say "I'm sorry." Hm? I don't quite understand what she means…
Colin moves into Do Jin's apartment and requests that Do Jin raise his allowance; Eun Hee used to give him $150 a week. Do Jin responds that he's going to confirm if Colin is telling the truth and Colin immediately backtracks. Do Jin cuts the allowance money to $30 as a punishment for lying. Kek.
Later, Do Jin receives a call from a realtor that his apartment has been put up for sale by his son. Lol. STRESS! Do Jin sits Colin down and Colin apologizes for going too far in his petty revenge. Do Jin nods and then informs Colin that he has to attend school as long as he lives in Korea. Hahah.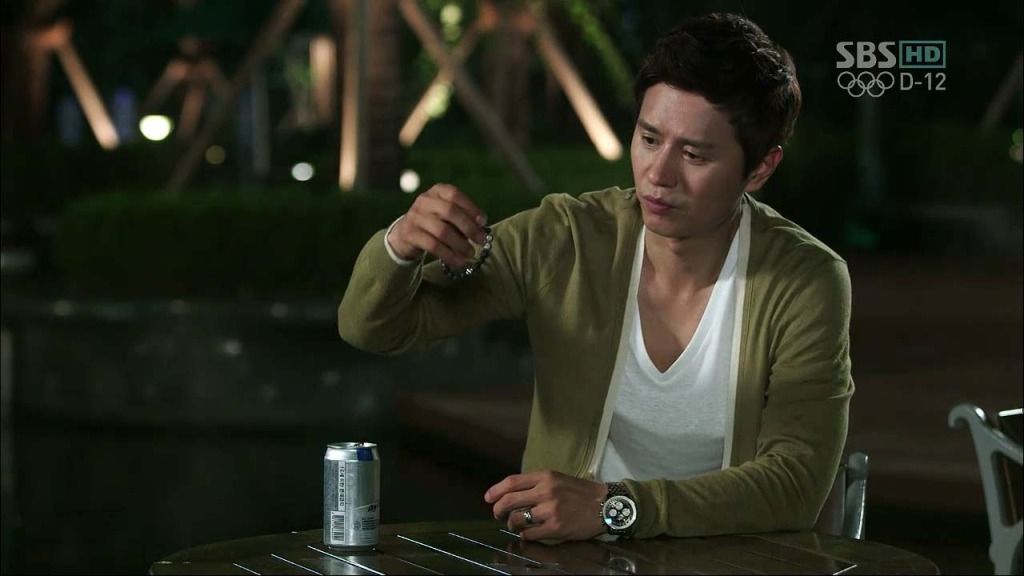 Yoon studies the bracelet Me Ahri bought him and slips it on after some hesitation. Do Jin plops down next to him and calls Yoon an idiot for being unable to convey his true feelings. Yoon shoots back that Do Jin isn't any smarter and Do Jin agrees. Noble idiots ftw! Not.
Colin is transferred into the school Yi Soo works at after she speaks with Yoon. She had reasoned that she may help Colin adjust to life in Korea. It's not his fault that he was born as Kim Do Jin's son anyway.
At school, Yi Soo informs Colin that she is his homeroom teacher and shrugs when he asks if she's uncomfortable around him. She's never felt any awkwardness with her students. She reminds him that parent-teacher conferences are required for transfer students and requests that his father come to school next week.
The next Monday, Yi Soo tells Do Jin that Colin will be placed as a 2nd year student. She asks if Do Jin knows what subject area Colin likes and what his dreams are. Do Jin only answers that he thinks Colin plays the guitar. Yi Soo questions what Do Jin's dream is but only receives a longing stare from him. It's probably to marry you?
Tae San, Yoon, and Jung Rok give Colin advice on how to survive in high school. Tae San tells Colin to bust open the doors when he first arrives to give a strong, charismatic image. He also needs to look the school bully in the eye and stare him down to prove that Colin is the alpha dog now. HAHA. I'm pretty sure he'd get his ass kicked if he did that…
Colin and Dong Hyub have a bonding moment in the nurse's office and Dong Hyub advises that Colin needs to study if he wants to make money in Korea. Isn't that the same for a lot of countries. Heh. Colin asks if Dong Hyub is a good student and Dong Hyub coughs that what he means is that money is good. YES. New bromance alert. I'm officially back on this drama train.
Yi Soo barges in to yell at both students for cutting class. She assigns Dong Hyub a 3-page apology letter and tells Colin that she will need to speak to his parent. Kek. She's so subtle, isn't she? We cut to Yi Soo sitting across from Do Jin and she informs him that Colin has cut class. He replies that he's also cutting work because she called him out during the day but she doesn't crack a smile.
As he leaves, Do Jin overhears the other teachers gossiping about him and Colin. Yi Soo's annoying co-worker crows that Yi Soo has finally been knocked off her high and mighty ethics pedestal. A man with a child? Ha! She wonders if Do Jin has a lot of money. Why would Yi Soo date him otherwise? Wow. Someone slap that silly bird.
Yi Soo and Do Jin meet again over the weekend and she confesses that she still likes him despite the fact that he's Colin's father. "My knees become weak and my heart pounds every time I see you. I'm dying trying to hold back my tears. How can we break up when I'm like this?"
He launches into a rant about how she has no reason to walk this rocky path with him but she cuts him off, saying, "I've decided that I'm going to walk that road. You just need to stand at the end of it." She pulls him into a hug and Do Jin finds himself overwhelmed with emotion.
They later head back to Yi Soo's home and she asks him to pat her until she falls asleep. She hasn't been able to rest properly since they broke up. He accommodates her request and strokes her hair as she closes her eyes. Tears slip down her face, which he notes with a pained expression.
After she falls asleep, he quietly walks out and gets into Betty to sigh over his complicated love life. Just then, Yi Soo's stepbrothers pull up to the house and call Yi Soo out for yet another meeting. The step siblings head to a cafe (there are so many cafes in this drama) and the two men order Yi Soo to stamp an inheritance settlement contract with her seal.
She resists their demands and calls her mother and orders her to walk away with every single penny of her husband's assets. One of the stepbrothers reaches over and rips the phone away from Yi Soo. He chucks it at her and she shoots him a hateful look.
Yi Soo gets up to go to the restroom to compose herself and her stepbrothers warn that she can't run away from this situation; they'll hunt her down at her workplace if this isn't settled today. Wow. Assholes.
Yi Soo coldly responds that she's not afraid of them nor is she avoiding them and stalks out. She sobs in a bathroom stall for some time and then steels herself to walk back out with her head held high. Strangely, though, her step brothers scramble to apologize for bothering her and scamper out after promising not to show their faces to her again.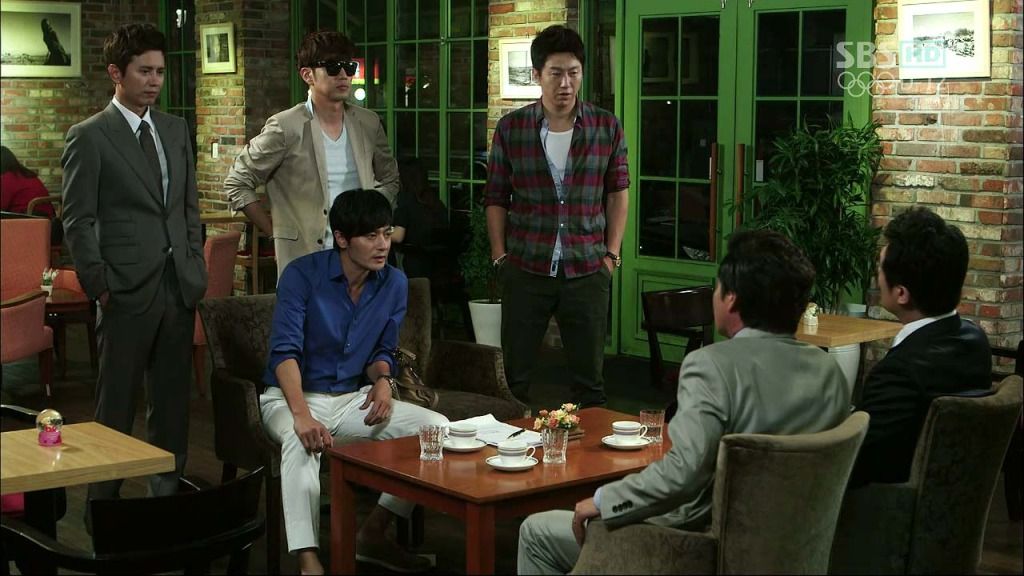 It's then she notices the smashed cups around the table and a cafe employee demands that she pay for all the damages her "oppas" caused. Yi Soo gives her a puzzled look and the employee shows her a recording of what happened while Yi Soo was in the bathroom. Oh my. This is going to be epic. ::eats popcorn and turns the volume up::
F44 bursts into the cafe and gang up on Yi Soo's stepbrothers. Do Jin takes a seat and introduces himself and his friends as Yi Soo's oppas. Tae San plants himself next to Do Jin and unleashes a storm of swear words that renders the stepbrothers speechless. Hahah. How dare these men use violence on a woman. Jung Rok introduces himself as the oppa with a bottomless pit of money (from your wifey heh) and Yoon slides his business card over; he's Yi Soo's legal representative.
Do Jin gets to drop the awesomely cheesy line that he's the oppa who loves Seo Yi Soo. Wahah. I'm covered in goosebumps but also grinning from ear to ear. He advises that the two men call Yoon if they want to speak to Yi Soo about contracts.
The man who threw Yi Soo's phone mumbles that Yi Soo is really living up to the value of her face, which causes F44 to kick the table into their legs. Hahaha. The brothers howl in pain and Do Jin cautions that he and his friends won't be as gentlemanly the next time the two men show their faces in front of Yi Soo.
If they do, they'll have to deal with the financial, physical, legal, and personal effects of whatever F44 deals out. Ahhhh it's so mushy but I love it. ::rewinds the scene five times:: The recording ends and Yi Soo wipes away tears. She rushes out and frantically searches for any sign of Do Jin but ends up disappointed.
Do Jin, Jung Rok, and Tae San prepare dishes for Jung Ah's memorial service and fight over how to cook the food properly as Yoon enters with additional groceries. He glances at the three shoes near the front door and looks to his friends in silent gratitude.
They help Yoon's mother-in-law set the table for the service and she pleads with Yoon to forget her daughter and find someone new. She asks the other three if there is a woman that likes Yoon but they awkwardly avoid her question and Yoon falsely laughs while responding that he's popular with all the ladies.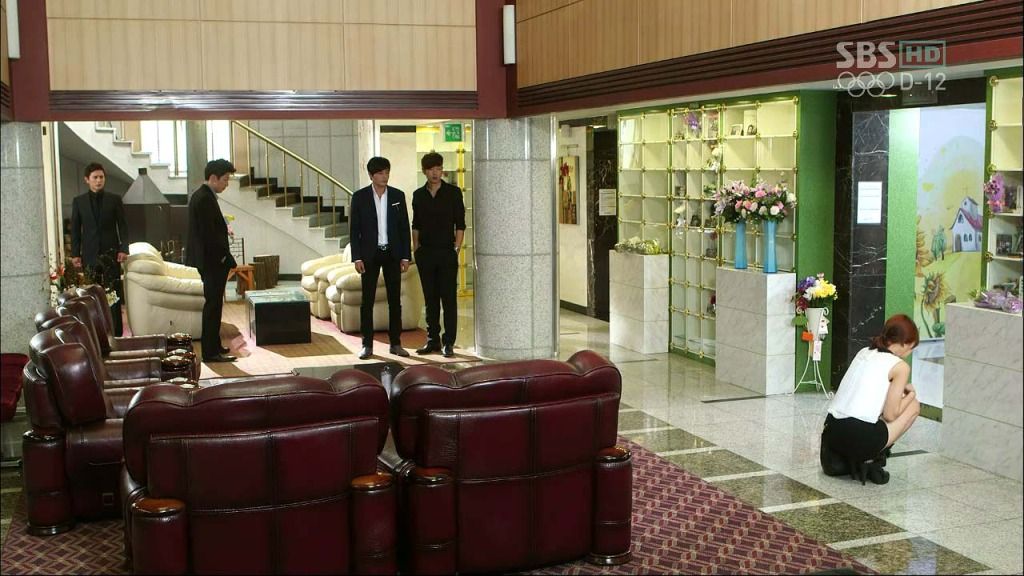 The next day, Me Ahri visits the memorial site where Jung Ah's ashes are stored. She presents flowers to Jung Ah and unloads her feelings. "I know I'm a horrible person for asking but could you give me permission to like Yoon oppa? Can you make Yoon oppa like me? I'm so sorry, unni. I'm so sorry for liking Yoon oppa." Oof. That's heartbreaking.
She sinks to the ground in tears and we find F44 observing the scene. Do Jin and Jung Rok carefully turn away from Me Ahri and watch over a frozen Yoon and a fuming Tae San. We skip what happens next (ten bucks Tae San dragged Me Ahri out) and receive scenes of Yoon and Tae San agonizing over that night's events separately instead.
Days pass and Jung Rok discusses the Me Ahri and Yoon couple with Do Jin. Jung Rok declares that he's on Me Ahri's side all the way (aw) while Do Jin weighs his choices; Tae San is his business partner while Yoon is his roommate. He ultimately chooses to support Yoon because they're both idiots. ::high five:: Good choice.
That night, Do Jin takes a walk around his neighborhood only to have Yi Soo block his way (again). This time, she holds a box in her arms and he asks if she was waiting for him again. She nods and replies that she was waiting for him for hours. He looks away guiltily and she asks, "Can you stop pushing me away?"
She opens the gift box to reveal a pair of brown leather shoes for him. She gently places them on the ground in front of him and his eyes widen in surprise. She looks up tenderly at him and relays the same words that he said to her before when he offered her the pink heels.
Yi Soo: Wear these when you come to me…on a beautiful day…prettily.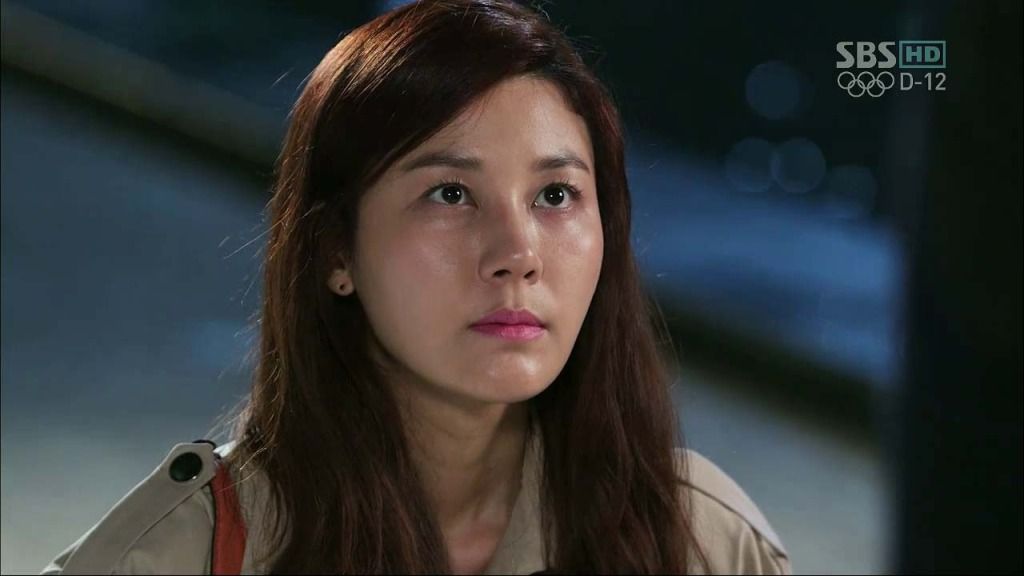 Comments:
I didn't expect to enjoy this episode as much as I did. The opening was tear-inducing and the part when the guys dress Yoon just broke my heart. The other three come together automatically and silently to do what Yoon can't, which is truly touching.
F44's friendship is definitely the core of this drama and I think this episode really exemplified how real and beautiful their bond is. They love each other more than anything and don't even think twice about supporting each other when things get rough. This support net is especially vital to Yoon.
Tae San, Jung Rok, and Do Jin have a lover in their lives that they can lean on and trust in addition to the other F44 members. Yoon has an eternal cheerleader in Me Ahri but so far she's off-limits to him. As a result, his friends remain his closest confidants and Yoon even admits that they're his greatest fortune. It gives the conflict between following through on his feelings for Me Ahri and maintaining his friendship with Tae San much more weight.
Yoon would still have Do Jin or Jung Rok by his side if he did pursue Me Ahri but the special bond between all four men would be lost. Yoon is already the self-sacrificing type and his immense gratitude towards his friends traps him into forgoing a romance with Me Ahri, so I don't blame him for being cowardly and passive. I hate that he does it but it's understandable…even more so with this episode.
On the other hand, I'm frustrated that Yoon's conflict hasn't been made any easier by Me Ahri's lack of development. She really needs to prove to Tae San (and many other audience members) that she's not a child, yet all her whining suggests otherwise. I'm not necessarily upset at how easily she cries; she's a sensitive person who has been used to getting her way all these years and she's hurt by Yoon's rejection. I get it. I'm more annoyed that all she DOES is cry.
I think she's old enough to realize that whining and crying won't get her everything. She can be sassy and opinionated when she wants to be but she's alarmingly flippant about other parts of her life. What happened to becoming a designer? Her great love for Yoon is admirable and I can buy that her dream is to be his wife, but she hasn't even tried to convince her brother that she's an independent person and capable of making her own decisions without crying.
If she chose to graduate from college, created her own designer brand, or did something else more credible, Tae San would take her a little bit more seriously. He would still be against her marrying Yoon but at least she could stand on her own without his help. How can he trust a girl to take care of herself when all she does is drink during the day and throw temper tantrums when she's upset?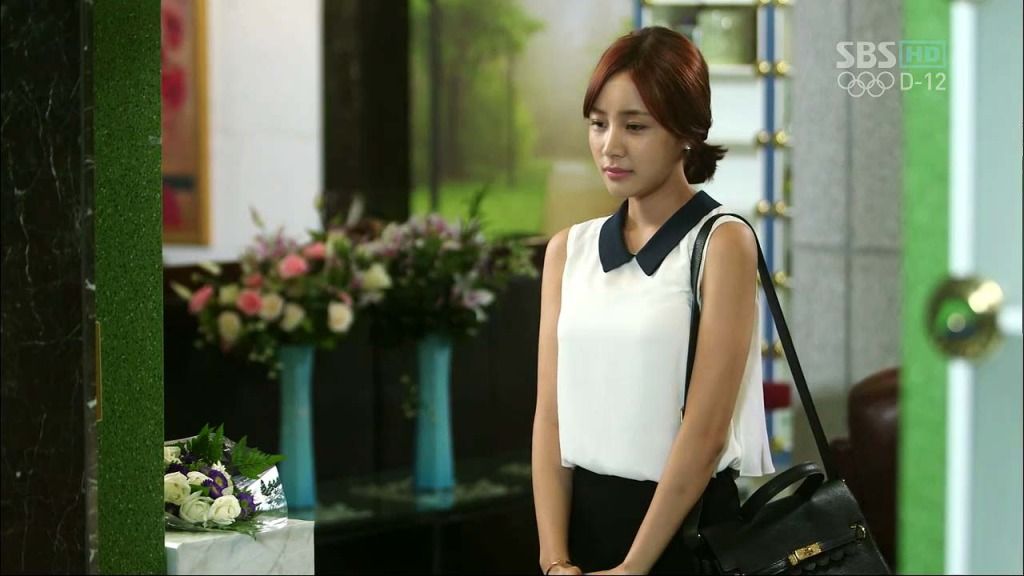 On another note, Me Ahri's speech to Jung Ah was heartfelt and moving. She has a sense of guilt for wanting to take Yoon away from her "unni" but she's honest about her true intentions. In addition, she unknowingly shows Tae San a glimpse of just how deep her feelings are for Yoon.
Tae San has been dismissing her crush continually but he, with his love for Se Ra, should know that you can't just shut down feelings…especially when they've been present for decades. I'd be a happier viewer if Tae San could tone down his aggressiveness and Me Ahri made a more assertive step towards being independent. Just meet halfway! Gah.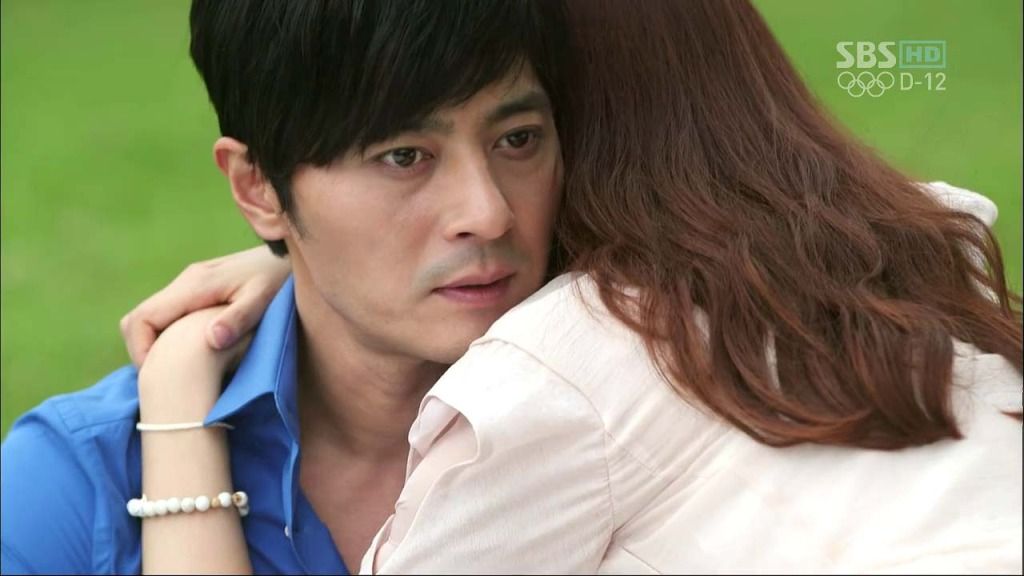 Alright. Let's rave a little bit, shall we? Yi Soo's last gesture to Do Jin is a great reversal in their relationship. I may dislike his noble idiocy, but it makes sense in the larger cultural context of Korean society. The conversation between Yi Soo's co-workers is an excellent example of why he chose to push Yi Soo away; why should she suffer for what he did wrong?
I still wish that he had given her the chance to decide whether to stay with him or not but their break-up has also caused Yi Soo to realize just how much she loves Do Jin. She's the one pursuing him now and it's refreshing to see that she's confronting Colin's presence in Do Jin's life head-on. The shoe gift really brings their relationship full circle; she's basically telling him that she wants him but that he can choose to come to her this time. ::wipes away tear::
The thought of a bromance between Colin and Dong Hyub has me squealing. We haven't seen Colin interact with anyone around his age and his cold, blunt demeanor is an awesome contrast to Dong Hyub's playful personality. They also have parental issues and are in need of an F44 version of their own. I can't wait to see how their relationship will play out.
Min Sook is quickly becoming a beloved character since we first met her. She's badass but also has a vulnerable side and wants to be loved by her husband. The bike ride was sweet on Jung Rok's end and it's nice to finally see him and his wife having some nice, happy moments. I still think that he needs to treat her better but at least he's walking towards redemption…even if it's at a snail's pace.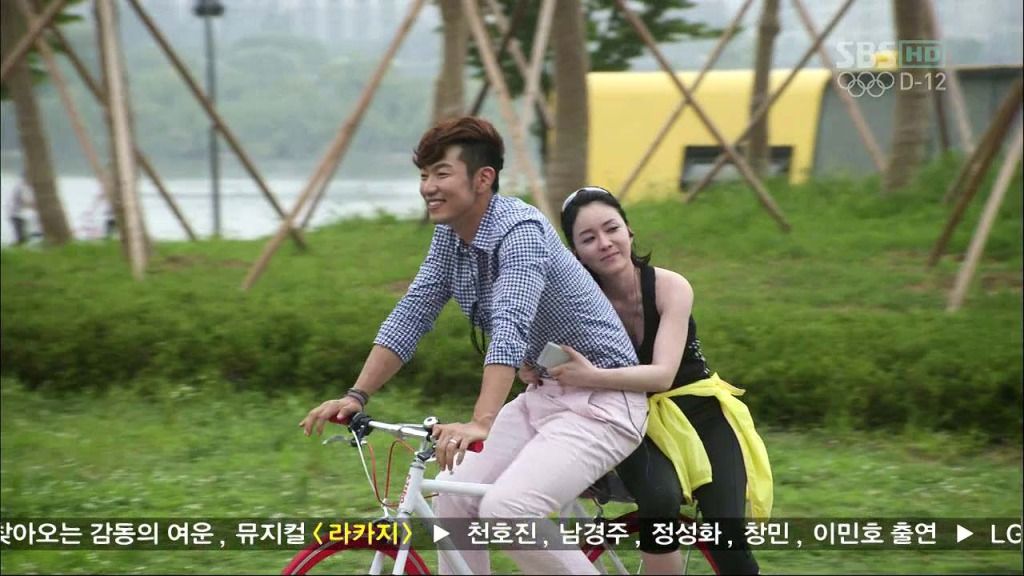 RELATED POSTS
Tags: A Gentleman's Dignity, featured, Jang Dong-gun, Kim Haneul, Kim Min-jong, Kim Su-ro, Lee Jong-hyuk