I Do, I Do: Episode 13
HOT DAMN what a good episode. It's emotional payoffs galore in this hour and nearly everything I ever wanted since Ji-an's pregnancy gets shoved into the foreground. It's like Christmas in July where Ji-an and Tae-kang are finally driven to the point where they're forced to be honest to each other for one minute. What a glorious and wonderful minute that is. Who knew that love would be a dance that required so many steps?
EPISODE 13 RECAP
The collaboration copetition (nope, that's not a typo) begins and each team presents their products. Jake introduces their concept shoes, "The Closet of the Countess" before Ji-an gets up to describe her creation.
We catch the tail end of her presentation like how butterflies are idyllic and innocent representations of love but our reality is far from fantasy. She explains that shoes are that fantasy and by wearing it, they equip us for the rigorous battles of life. "In the battlefield of life rather than wearing thick, heavy armor, I believe we should have wings so we can fly freely like butterflies." Hence, 'Romantic Armor.'
Aww, watching Tae-kang beam with pride warms my heart. Also, I get that there's an English translator because there are foreigners in the scene but his voice is super distracting.
After Madame Jang puts in her vote, her ears perk towards Ji-an's staff who wonder who the winner might be. She particularly tunes in when they mention that their team pitch was basically Jake's moment of glory.
While the votes are being counted, Ji-an and Madame Jang have a little tête-à-tête as the latter thanks Ji-an for the abundant floral decorations sent to her office. "I'll have to pay you back as much as I've received." All the while, Na-ri looks absolutely clueless in this entire conversation. Honey don't use your noggin' too much – there could be adverse effects.
The votes are in and the entire room holds their breath in anticipation. Tae-kang places his hand over Ji-an's with an assuring little nod (they interlock their fingers as well). Team Leader Ma announces the winner with a huge smile as… Ji-an. Woohoo!
Jake and Na-ri stare in shock as the room erupts into applause. Somehow Tae-kang goes from interlocked hand-holding to celebration like an adorable dork in a split second and then even gives the other team a merong. Hee.
Ji-an swallows the news as relief washes over her and then takes a graceful victory bow. She calls Tae-kang out on stage (he mouths Why?) and then introduces him as "Designer Park Tae-kang."
He continues to laugh like a big ol' freakin' adorable dork and even Ji-an breaks into a smile.
Afterwards, Hilda praises Ji-an for her work – it's more romantic and softer. She looks fondly upon Tae-kang as well and then Jake crashes the party that Hilda better not be greedy 'cause Tae-kang's with him. Like WITH HIM with him? It's hard to be sure with all of those winks you send his way, Jakey.
Poor Tae-kang gets lost in all the English and squeaks out, "Oh yes" as Ji-an looks on with suspicion.
Safe within the confines of Ji-an's office, they silently spazz in celebration. Tae-kang picks her up into the air as she hisses, "Ankle…!" but their soundless victory gets cut short by Na-ri's entrance. They play it cool as Tae-kang is dismissed to resume his job.
Shockingly, Na-ri owns up to her actions that she was the one who sabotaged the sample. Brownie points for not dragging that out! She apologizes that the greed to win must have overcome her and genuinely regrets it now.
The reason Na-ri's bringing it up now, after the collaboration, is because she wanted to admit that she lost to the shoes that were so exquisitely impressive. Does this mean she'll stop trying to backstab Ji-an? Who knows, Na-ri replies, because something worse could happen later on and she banks on that Ji-an will accept her future apology like the one now.
Na-ri teases, "Always watch your back."
Eun-sung lights up at the news and suggest they go out to celebrate but Ji-an tells him that she's already made plans. And tonight, she plans to tell him everything because the issue of her pregnancy has been drawn out for too long. Ya think?
It eats at Dr. Without Borders who sits his darkened office later and then calls his buddy for a drink to distract his thoughts.
Meanwhile, Tae-kang has a skip in his step in the parking lot, all giddy for his proposal and glances at the ring. He gets an earful from Dad but abruptly hangs up at the sight of Ji-an approaching. She taps her foot, purposefully showing off the shoes he redesigned especially for her.
For tonight's special occasion, he leads her to Bong-soo's borrowed car and she looks at the hunk of metal, taken aback, "Does it even run?" Her attempts to suggest taking her car get overshadowed by his perfect gentleman demeanor and she reluctantly get in.
In the car, Ji-an asks what Jake meant by he's got his eye on Tae-kang. Tae-kang deflects the question that he thinks Jake might like him but Ji-an thinks otherwise and lets the subject drop.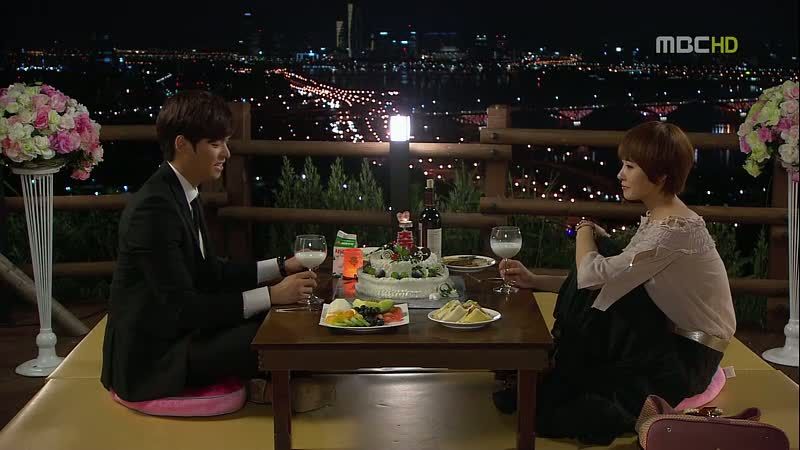 Ji-an's mouth hangs open when they arrive at their destination, the lavish spread of flowers, food, and umbrella (the same one from Episode 1) leaving her utterly speechless. Tae-kang sweetly takes her by the hand and she narrows her eyes – what he would have done had they lost? He smiles that he knew they'd win – an answer that satisfies her.
They clink their glasses of milk in celebration and blow out their cake. Both of them wait for the opportune moment to bring their topic to the table. Ji-an is unable to break the news first, reluctant to do so and opens the floor to Tae-kang who walks around the table and slowly turns her around… so he can drop down on one knee.
Then the boy starts to sing. OH MY GOD. He sings "The Woman In the Rain," the lyrics tweaked so it's about Ji-an as her tears begin to glaze over with oncoming tears.
Looking directly at her, he declares with confidence, "I love you, Hwang Ji-an."
He presents the ring and tells her how long he wanted to give it to her. Then he silently slips it onto her finger and takes her hand in his. Tae-kang's voice builds momentum for his proposal: "Let's get married, Hwang Ji-an. I'll be Ankle's Dad. I'm confident that I can be a really great Dad to Ankle."
Ji-an has remained silent up to this moment and she gently places her hand on top of his. He looks at her with expectant eyes and choosing her words carefully, she cracks, "I know I'm not supposed to say something like this in this moment but if I don't say it today, I might miss that chance. You're… Ankle's Dad."
That once excitedly expectant expression gradually shifts into one of shock as Ji-an apologizes that she didn't tell him sooner. And then… he pulls his hands back from hers (nooo!).
He rises to catch his breath as the news sinks in and his mind flashes back to when Ji-an remarked that Baby Daddy was no different than sperm from a sperm bank. Angry, hurt, and confused, Tae-kang demands why and with nothing else to her defense, Ji-an repeats, "I'm sorry."
Tae-kang rages, "Sorry?!" If she can't spell out the reason why she hid the truth from him then he will: Ji-an just happened to get pregnant with a nobody who used to sell counterfeits. "It must have been embarrassing to know that it was some loser who knew nothing but how to clean. It's not like you can show him off to people."
Now occurs him why she nicknamed the baby fetus "Ankle" from the expression "grabbed by the ankle" (i.e. held someone back). Hurt, Ji-an confirms that it's true that because of that one night's mistake her entire world flipped upside down. She ended another relationship even before it began and she gave up a CEO opportunity that was dangling before her eyes.
But how could she easily say, "I'm pregnant with your child"? Everything in her life is topsy-turvy and she doesn't know what the future will hold and Tae-kang interjects, "You should have told me anyway–!"
What if she did, Ji-an cries. Has he forgotten how they met? Between two people who slept together and didn't know of each other's numbers how could she anticipate his reaction?
Ji-an admits that at first she was so infuriated with it all that she thought about telling him right away, wondering why she had to face this pregnancy alone. "But even if I told you, there's nothing that would have changed."
And then Tae-kang asks if she would have done the same thing if Ankle was Eun-sung's child. Ooh. He figures that she and Eun-sung would have married each other if it were. Stop breaking my heart! You're stomping it all over the floor, kid!
Appalled but weary now, she acknowledges that a kid like him wouldn't understand the kind of emotional and psychological suffering she's been through even to the point of contemplating abortion. "What would you know?"
Ji-an turns away from him and by now, they're both holding back tears. She drops the ring onto the ground before she leaves.
Once alone, the tears finally fall freely from their eyes.
Dr. Yang scowls at Eun-sung over drinks that he knew something was fishy when he heard the wedding was called off. It's good-hearted men like him who give normal guys a bad rap, "What do you lack that you would stick your neck out for a woman pregnant with another man's child? Is marriage UNICEF? Or Red Cross?"
A few drinks later, Eun-sung has an extremely drunk Dr. Yang to take home when he gets another call from "That Jerk Who Butts In" aka Tae-kang… who's also drunk. HA.
The Table of the Rejected sit at the bar and in his drunken stupor, Tae-kang laments about how stupid he must have been and how much he and Ji-an must have laughed over how he didn't have a clue.
Tae-kang repeats Ji-an's declaration about how the father of the child is nothing more than a speck of dust and he asks, "That's me, right?" before reaching for the bottle again. Eun-sung stops him to remind Tae-kang of his own words that it didn't matter whose child it was, that he'd focus on his own feelings. Seeing Tae-kang's current state, how is Eun-sung supposed to try to understand this?
Tae-kang shouts, "Don't try to understand it! Because I don't get it either."
Eun-sung calls up Ji-an afterwards, who is currently sitting in her shoe closet of reflection, asking how the conversation went. She lies that it went better than she expected and that now she can solely concentrate on Ankle.
They hang up and we cut to see Tae-kang sprawled on his couch and Eun-sung sighs, unable to get a clear answer from either party.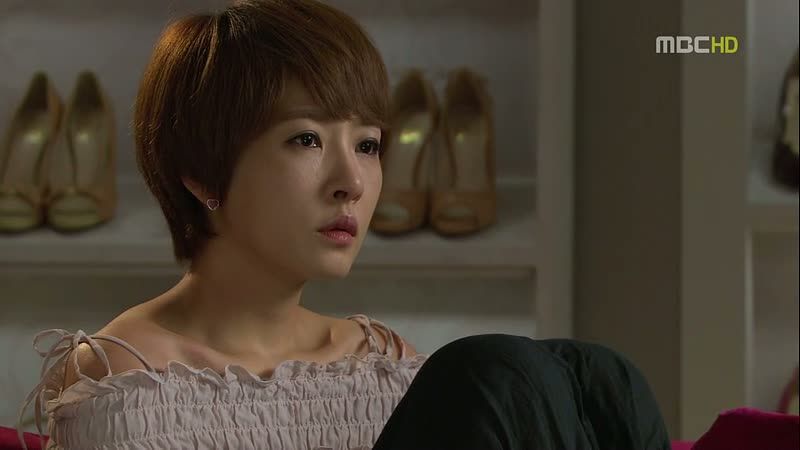 The harsh words Ji-an spat at Tae-kang barrels through her head one after another from the moment she called him "trash" to tonight's angry rant that he was the Achilles' heel in her life. Then we flash to Tae-kang's proposal that he'll be Ankle's Dad.
Holding the shoes he made for her in one hand, she breaks, "You idiot. Have you no pride? Is your memory poor?"
Looking at the shelf of baby shoes, she cries, "Ankle, where did it all go wrong? Why did your mother turn into this person? I didn't want to become this. I didn't want to become into…this kind of person."
Tae-kang wakes in Eun-sung's apartment the next morning and scoffs at the curt message he's left behind. As he walks towards the office, Ji-an's desperate cries that it was all his fault flood into his head.
He runs into Ji-an at the entrance and as they ride the elevator, he asks if he can still come to the office; if it won't be uncomfortable for her. When she says it's fine, he bitterly replies, "It must be nice for you. To be able to separate your work and personal lives like that."
She offers to transfer him to a different department but he refuses.
Dad pulls him into an empty office, demanding if he was with Ji-an all night. But Tae-kang clarifies that he was rejected and he's going to America – isn't this what Dad wanted? He promises that he'll go and study like crazy so that he'll come back to become even more successful and famous than Ji-an.
Being famous wasn't necessarily in Dad's gameplan but Tae-kang barks back that becoming successful and famous is what everyone aspires to be so he'll run himself to the ground to come out on top.
Ruh-oh. The higher-ups pull out Ji-an's victory from under her feet, declaring Na-ri as the revised winner of the collaboration. They tiptoe around how Ji-an's "condition" will make her increased responsibilities more difficult to fulfill and how it will tarnish the company's image.
Ji-an calls them out on it and that if the stockholders, Hilda, and the Chairman are all in agreement that they should transfer the project to Na-ri instead, fine – they can go ahead with Jake's product and Ji-an will pull out of the collaboration.
Now standing, she states, "You're saying, 'Because you're a single mother, go and work in the back. I don't come here to do pro bono work." And then the President tosses back that it wasn't just her design; it's also Tae-kang's. She said so yesterday, didn't she? Oh and Na-ri was the one who drafted her team's product? Can I slap you now?
Na-ri follows Ji-an out of the boardroom and calls out that Ji-an should have expected this outcome because this is the reality. What, people pulling your strings for you, honey?
Back in her office, Ji-an looks to Team Leader Ma and asks if Ji-an ever made her upset while she was pregnant. Team Leader Ma brushes it under the rug which indicates there must have been a time she was.
Clocking Ji-an's reaction, Team Leader Ma offers a bit of advice: "I know it's rough right now, but once you give birth, it'll be much harder. For me, instead of trying to be strong, it was much easier to sacrifice and let go of some things as well as relying on those around me."
Na-ri looks with suspicion at Tae-kang's acceptance – did Ji-an push him to go? No, Tae-kang answers and he asserts that it was his own decision and desire to succeed. The faster he can do that, the better.
That pings on Na-ri's radar and she asks if his hurriedness is an attempt to run away from his feelings but he sticks with his reason that he wants to succeed.
As soon as he steps out of Na-ri's office, he gets hounded by the company's journalist here to interview him about the recent collaboration. They take his deflection of his part of the final product as modesty and ask if it's true Jake has scouted him. News that Ji-an overhears as she passes through to get to her office and contemplate as the pieces start falling into place.
She casually brings up the topic only to get a cold response from him wondering when they were on such terms to share secrets so freely to one another. Ji-an tells him that she hopes that he returns as a successful designer and he says that he'll be planning on leaving within the month.
But she needn't worry because he'll provide child support even if it's not much, "Because it's hypocritical of me if I just run off when I said I'd take responsibility." Oof, that's a slap in the face.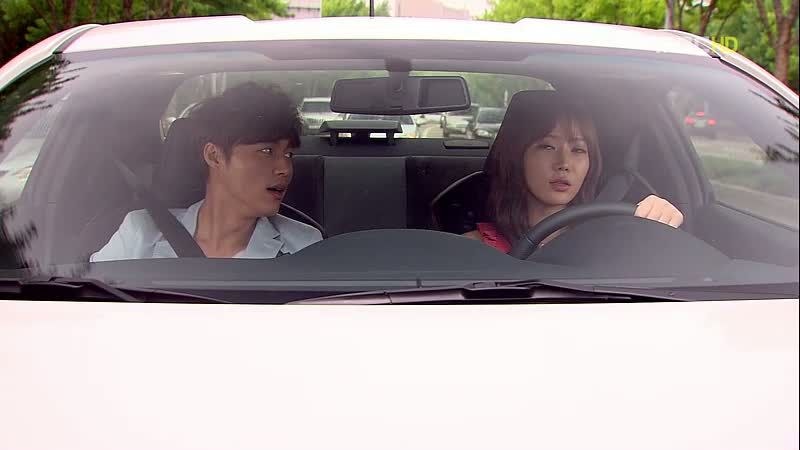 In the car, Na-ri drives with a light heart. She may have lost the competition but everything worked out for her favor anyway. But Jake points out the real reason why she's so happy: she likes Tae-kang, doesn't she?
Na-ri flatly denies it and Jake drips that fine, he'll just make Tae-kang suffer and introduce him to all the ladies… and Na-ri warns him not to.
We finally get to meet the Chairman aka Na-ri's father as she relays the project to have a 1:1 apprenticeship to build up a new designer. Dad is on board with the plan (and Na-ri beams a little) but Madame Jang questions that Tae-kang is a high school graduate.
Na-ri must have gotten some newfound confidence because she breezes that there's a certain dramatic air to nurture a designer from someone who used to sell knockoffs and overcomes his family's financial woes. Like a male Cinderella.
Dad dotes on her and agrees while Madame Jang gives a little smirk.
But it's an entirely different story once the ladies are alone and Madame Jang covers her disappointment with a thin veil when she hears that Na-ri will let Ji-an be for the time being. She comments that it sounds just like 'her' – the designer who ruined her life by becoming a single mother.
Madame Jang coolly tells her that Ji-an used to be Na-ri's rival and if she intends to succeed as CEO, she'll take of Ji-an before then. Na-ri counters that firing a single mother would be discrimination in the workplace and asks for more time.
Dr. Without Borders But Now Best Buddy notes Ji-an's subdued mood and says he can provide some meds if she's going through depression since it's not good for the baby. Or the other option is that they can go and hang out to watch a movie or see a play. That's a nice subtle way to ask out your ex-ex-fiancee.
Ji-an stares at him and he protests that he's got to keep his pride intact, "Do you think I'd be dumped by the same woman three–wait was it four times?" He counts aloud and then asks, "How many times did you dump me?" Eun-sung, why are you being cute!
That fails to get her to laugh and Eun-sung proposes that they remain friends. Best Buddies it is, then.
Best Buddy Ji-an confides in Best Buddy Eun-sung about how Tae-kang is heading to the States to study abroad and how she's totally fine with it. Eun-sung remarks, "Do you know why I like you? You're like a missile that looks straight ahead."
Yet Ji-an has one flaw and Doctor of the Heart points straight to his. "Acting like it's fine, acting cool, acting like nothing's wrong. Stop acting and reveal your feelings straight like your actions."
Ji-an mutters that it's not like an adult to do so and so Eun-sung poses that very question. When do we become an adult? "Even though we age, we still get flustered, we're still immature, we don't know much, and make a lot of mistakes. There are no adults in this world. There are only children with wrinkles."
Now he repeats his question, "Child Ji-an, how do you feel now?" Ji-an pauses for a moment and answers, "I feel filthy."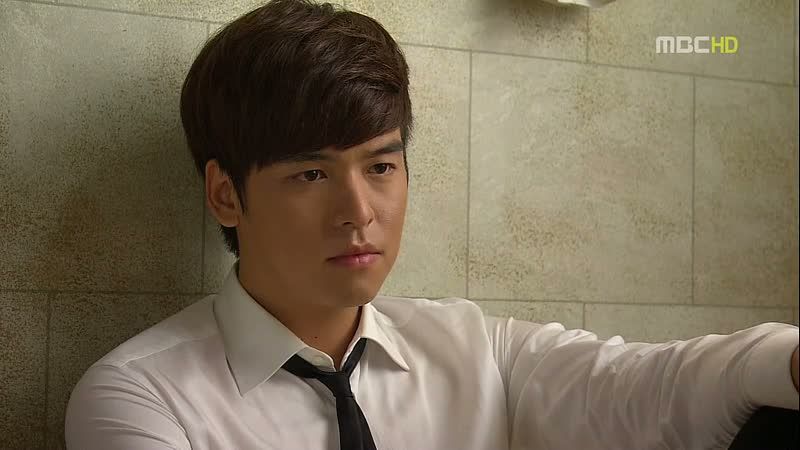 Tae-kang thinks back to all the moments with Ji-an from her sketch to the kiss to the kiss on the cheek. He runs out of the room and in voiceover we hear, "I don't believe what you said. The things I saw and felt, I'm only going to believe in those."
At the same time, Ji-an paces in her shoe closet, contemplating over Eun-sung's words about her actions should follow her heart. Just as she's about to send Tae-kang a message, she receives on that he's on his way over. Then she goes to primp herself in the mirror. Aww.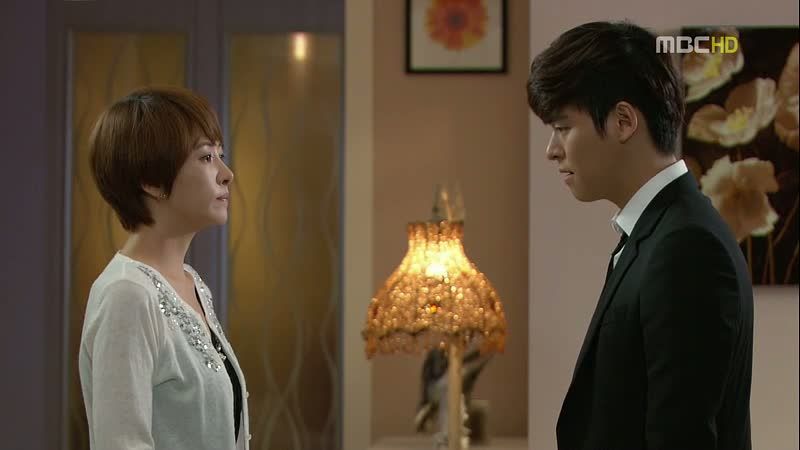 Now Tae-kang's question has changed and he asks curious, "Why did you tell me? Why did you think you had to tell me?"
Ji-an's answer is the same that she doesn't know but at some point, she wanted to tell him. She honestly admits that she has no intentions to marry him. She's not sure about the future because he's a reckless, immature kid.
So Tae-kang confirms, "But you wanted to tell me." She nods. He tries to get a grasp on it all that he's all of those things and she tells him that he acts without thinking and takes risks on everything, that everything he does is childish and doesn't have a serious side… "But I still wanted to tell you."
He gently prods her for what else and when she can't answer, he says he can take a guess…
…and then pulls her in for a kiss. Niiiiiiiccccccceeee.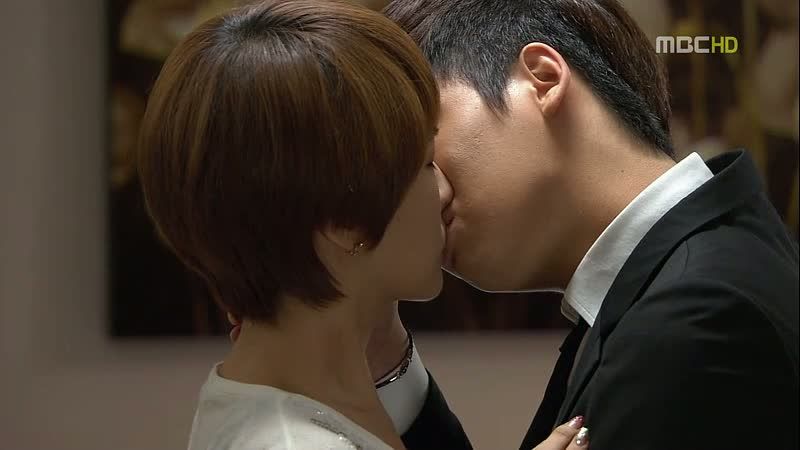 COMMENTS
You know how much I love my drama kisses. You know how much I love it when they're awesome drama kisses and filled with so much emotion and passion behind them. So… let's see that again. You're welcome.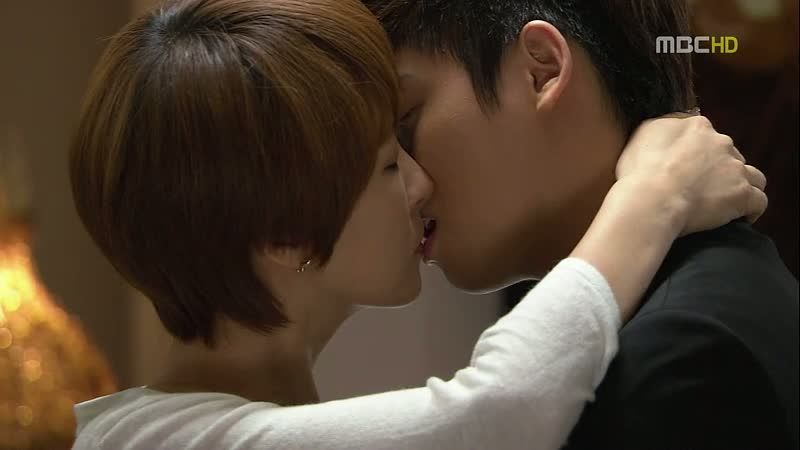 Now that that's out of the way, I found this hour far more enjoyable so much that I'm crossing my fingers that it's not a fluke in my book. C'mon drama gods – I've been really patient. Don't I get a cookie? The story progression, the conflict, the honesty – it's like the perfect blend of coffee. Smooth and no bitter aftertaste. The events that unfolded in this episode are exactly what I wanted to see a few episodes ago. I'm all for character development and enjoyed seeing the layers of the Ji-an onion being pulled back as she gets pulled towards motherhood but because Kim Sun-ah already portrayed the dilemma of being a single mother in Korea out of the park, I wanted to get to this truth revealing, brooding stage faster because there are still so many questions to be posed and answered.
Tae-kang's response to the news that he's Ankle's father hit the right notes for me. As many of you have noted, he's primed for fatherhood yet he would face the conflict between choosing to be by Ji-an's side during her pregnancy because he genuinely loves her or out of obligation to take responsibility. His questions were legitimate and I loved that he wouldn't accept crappy answers of "Sorry" and "I don't know." His anger towards her when he initially found out was a perfect foil to the end of this episode when he asked why Ji-an told him that he was the father of the child. And I love that the answers to all of these questions are the same: because she loves him.
Even though I'm relieved that they were finally honest to each other's feelings in this final scene, I hope that Tae-kang goes to America to pursue his career as well or that the writers tie in a way to advance his career. I'm not advocating that he should leave Ji-an to be a single mother or that his dreams should trump any other family values. Rather, Tae-kang is still in the initial stages of his career and we can see that he has budding talent and passion in this field. To see an abrupt stop to that would be such a waste. We can see what an awesome team these two can make so why not become each other's cheerleaders in both their work and personal lives?
Doctor of a Heart, thank you for reminding me that I have a heart as well. I was afraid we would stick around in this weird second lead territory for you and though I still don't approve of you as Ji-an's doctor while trying to be her best buddy as well, you get some brownie points today. Gold star for your work today – but you're still on probation.
What a great question he posed: When do we become adults? Do we grow up out of our experiences or does society pressure us to grow up at a certain age? Then are we expected to suddenly understand everything about the world and stop making mistakes? When I was younger, I thought to myself, "When I reach age X, I'll definitely know how to live my life and know where it's going because I'll be an adult." But as an 'adult', I will freely admit that I still don't know the answer to that question and so many more. If anything, I have even more questions about the world and still make those mistakes.
So maybe Eun-sung is right in that respect; there are no adults in this world. Maybe we need to be reminded to look at our world with child-like eyes and follow our feelings with child-like innocence and heart.
RELATED POSTS
Tags: featured, I Do I Do, Kim Sun-ah, Lee Jang-woo