Three beautiful secret agents in the Joseon era. That's the premise behind this movie, which is titled, oh-so-aptly, Joseon Trio of Beauties. It's a literal translation of the working title, which I hope means they'll figure out something a little cleverer and, say, less obvious than that in time for its premiere. 'Cause armed with a nice catchy moniker, this action comedy could be a breezy, fun ride.
Ha Ji-won will play the leader of the group, which just makes sense, doesn't it? She's done Joseon era, she's done spy, she's done action, she's done stunts. If anybody were up for a fusion-y sageuk Charlie's Angels, it would be her, right? She's basically Korea's top and possibly only female action star, though I'd love to put Kim So-yeon on that shortlist, and… that's really about it, isn't it? Hey, Korea, how about a little less Candy and a lot more ass-kicking?
Kang Ye-won (Quick) plays the second in command, with Brown Eyed Girls pop star Ga-in filling out the trio as the youngest. The plot centers around the three strong ladies who fight baddies seeking to overthrow the monarchy and seize power. There's no other info about the plot… but we've all seen Charlie's Angels, right? Something tells me plot isn't exactly the biggest priority.
I'm not familiar with director Park Je-hyun's prior films, but his filmography makes sense for this project: movies he has directed include rom-com-melo film How To Keep My Love and the comedy Oollala Sisters, and he was also one of several writers for seminal spy-action thriller Shiri.
The movie will begin filming later this month.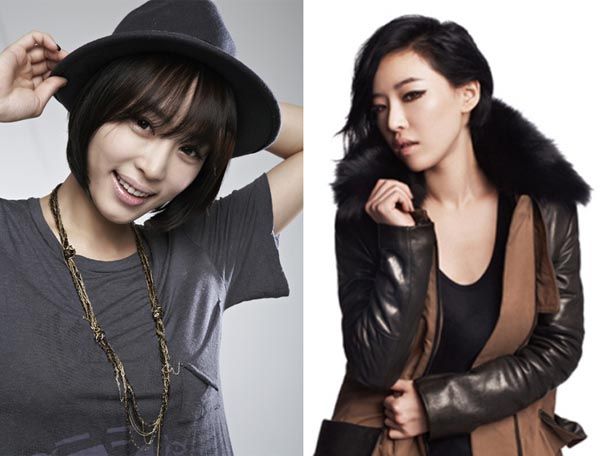 Kang Ye-won, Ga-in
Via Review Star
RELATED POSTS
Ha Ji-won
,
Kang Ye-won