Lots of new posters are out for May Queen, the new MBC weekend series that premieres this weekend in Dr. Jin's newly vacated timeslot.
I still don't quite get the story of this drama (they've been so vague about the actual plot), but the posters convey the tone I expected: large-scale, straight-up dramatic tension. The taglines fit that schema; the top poster reads, "A woman born through ambition, blossoming through dreams, embracing the sea." Apt for a show following a woman's success story in the shipping industry.
They sure aren't skimping on the oceanic wordplay; another poster reads, "Crossing the sea of hardship, an incredible voyage begins, heading toward a dream."
Another! "Fished out and raised up from of the end of ambition, the legend of a miraculous dream…"
And also: "Dreams, unfolding into the world, create success!" It's practically fortune-cookie-ville.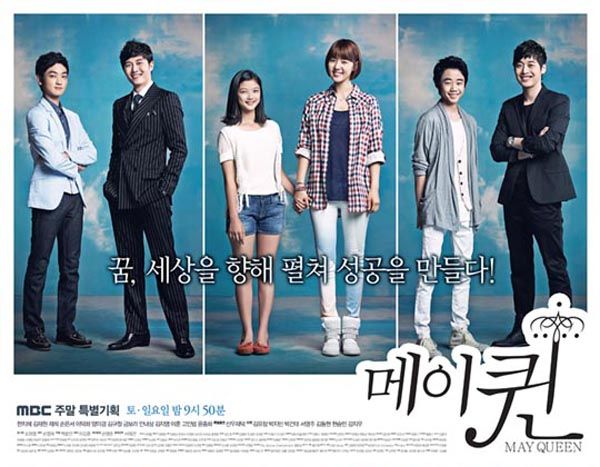 Seriously, it's like Taglines By Yoda. They sound sage and thoughtful, but you're not quite sure what they mean. Basically: There are dreams, and successes, and watery metaphors galore.
I do appreciate how the poster above includes the drama's child actors, who will have a good chunk of screentime in the early weeks. So often in dramas of this sort — the epic shows that cover generations, and use the childhood years as important establishing moments for the adult characters — the young cast carries the show and it's nice to see that acknowledged up-front. It's their emotions and struggles that engage our hearts to stick around for the adult storylines, so it's only fair they get some serious recognition, right? (That isn't to say they aren't acknowledged by viewers; often they get heaped with lots of praise, as well they should. But they aren't usually — or ever? — so prominently featured in promotional materials.)
The adult cast is headed by Han Ji-hye, Kim Jae-won, and Jae Hee (with a bevy of veterans making up the supporting cast). The younger counterparts are played by: Park Gun-tae as young Jae Hee (above left, aka young Jae-kang in The King 2 Hearts); Kim Yoo-jung, fast making a name for herself as a top child actress and playing young Han Ji-hye (The Moon That Embraces the Sun); and Park Ji-bin as young Kim Jae-won (Wish Upon a Star).
May Queen will air for 32 episodes and premieres on August 18.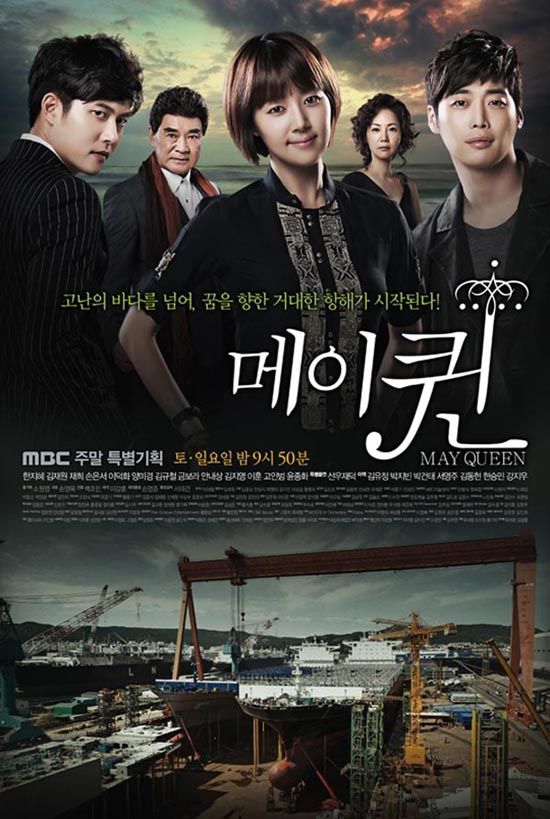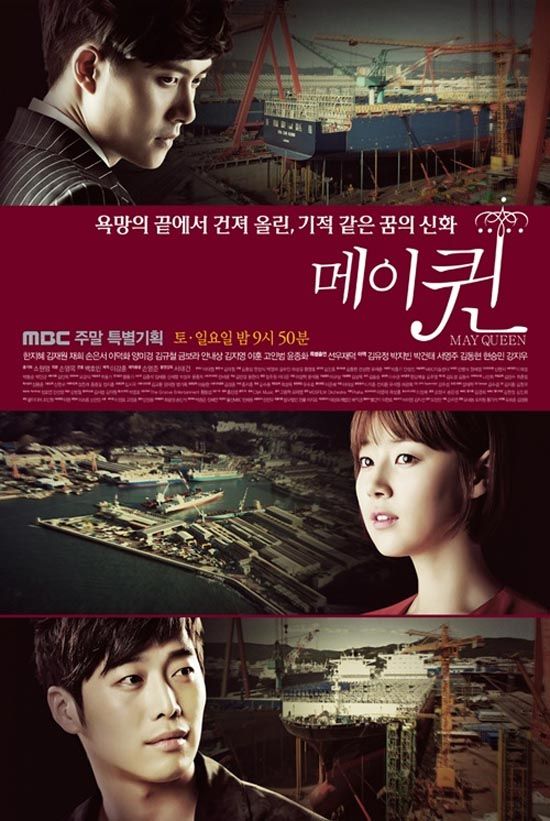 Via TV Daily
RELATED POSTS
Han Ji-hye
,
Jae Hee
,
Kim Jae-won