Yeom Jung-ah cast as has-been actress in new drama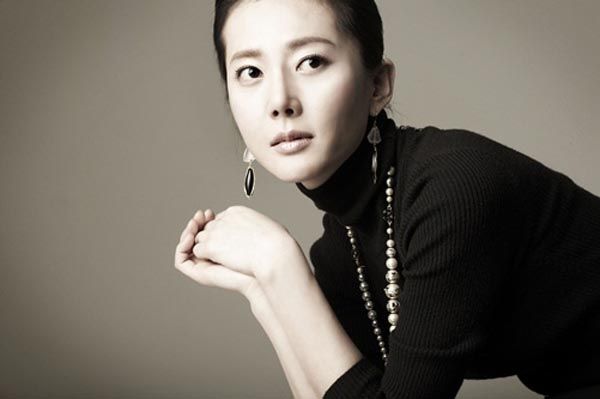 My Love, Madame Butterfly is the name of a new weekend series in the works by SBS, which has just cast its leading lady in Yeom Jung-ah (Royal Family). Here's a case where I wonder if the title wordplay is worth it, because who else heard that title and figured, "Ah, so it's an angstfest"?
But no, all operatic allusions to tragic sacrifices aside, it appears this will actually be a heartwarming drama. The title plays on the main character's name and can be literally translated My Love, Wife Nabi. (Nabi = butterfly. Nabi Buin/Wife = Madame Butterfly.) Or maybe it's a happy version of Madame Butterfly where [Spoiler alert…? I mean, it's like a hundred years old] the leading lady doesn't kill herself for the sake of her child.
In any case, I can see this being a cute character for Yeom, who most recently earned heaps of praise for her role in Royal Family. Her character Nabi was once a top star, whose iffy acting ability was overlooked thanks to her beauty and killer fashion sense, which afforded her immense popularity. However, the tide started to change when she got caught up in numerous incidents damaging her image. Stories of her haughtiness, vanity, rude speech, and difficulty spread and she lost all that favor, plus people started to notice (or care) that she couldn't act. Up sprang an army of 100,000 anti-fans. (Ha, after Jeon Woo Chi, I'm thinking she'll play the heck out of this character, managing to make us like her despite all the negatives.)
So that's Past Nabi, formerly famous, now infamous. The drama follows her when she, as a new bride, moves in with her in-laws and becomes part of their family. But (strangely?) without a husband. We're not told yet why that's the case, so for now we'll just have to wonder. Nabi's character displays an interesting array of traits: sometimes servile, sometimes comic, sometimes very serious. She's a strong personality, and the show aims to depict her life with the in-laws with humor and poignancy.
My Love, Madame Butterfly airs on weekends on SBS following Delicious Life. It aims for an October premiere.
Via My Daily
RELATED POSTS
Tags: Yeom Jung-ah