Nice Guy releases posters, revs up for premiere
Man, it's really been a Song Joong-ki week. Not that I'm complaining, mind you. That would be nutty. He's just got two projects in the pipeline at the same time, so there's more of The Pretty to go around. Plenty for everyone! Here are the official posters for his new drama There's No Such Thing As Nice Guys, set to air on Wednesday. Is it wrong that I'm still too sad about Gaksital being over to be super excited about the premiere of Nice Guy? I promise I won't hold it against the show once it's actually on my screen. I just miss my heroooooooooo. Poutface.
I really like the first poster. Joong-ki's knocking it out of the park with the big closeup posters lately. I love the clean design and the striking close-up, and the teary-eye-but-stoic-face. It also tells me something about the tone of the show, so I'm a big fan of that one–it's evocative, moody, and makes me want to watch.
The other one featuring him with Park Shi-yeon and Moon Chae-won below, I don't find interesting at all, mostly because it looks like every drama poster ever. Why are kdramas posters obsessed with the multiple-heads-sprouting-from-one-body thing? Am I the only one who thinks that's not aesthetically pleasing, and vaguely reminiscent of those three-headed dogs that guard the gates of the underworld?
I think it would help if Moon Chae-won didn't look like she might keel over and faint at any moment in all of the promotional material for this show, which I find strange because her character is supposedly a take-charge, strong-willed, extremely smart and capable woman. Which obviously she can do; I just don't know why she's been styled to look as damsel-in-distressy as possible.
Anyway, the long wait is finally over, and Nice Guy premieres tomorrow on KBS!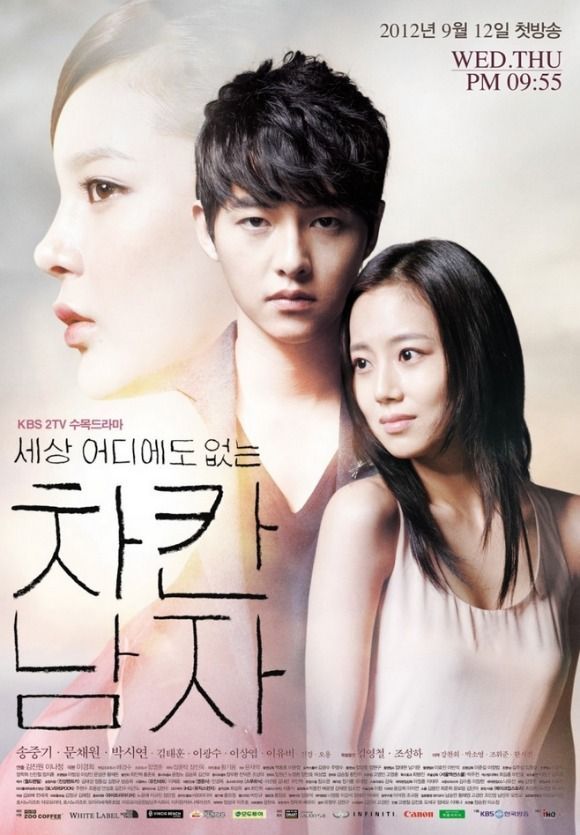 Via My Daily
RELATED POSTS
Tags: Moon Chae-won, Nice Guy, Park Shi-yeon, Song Joong-ki