Kim Bum joins That Winter, The Wind Blows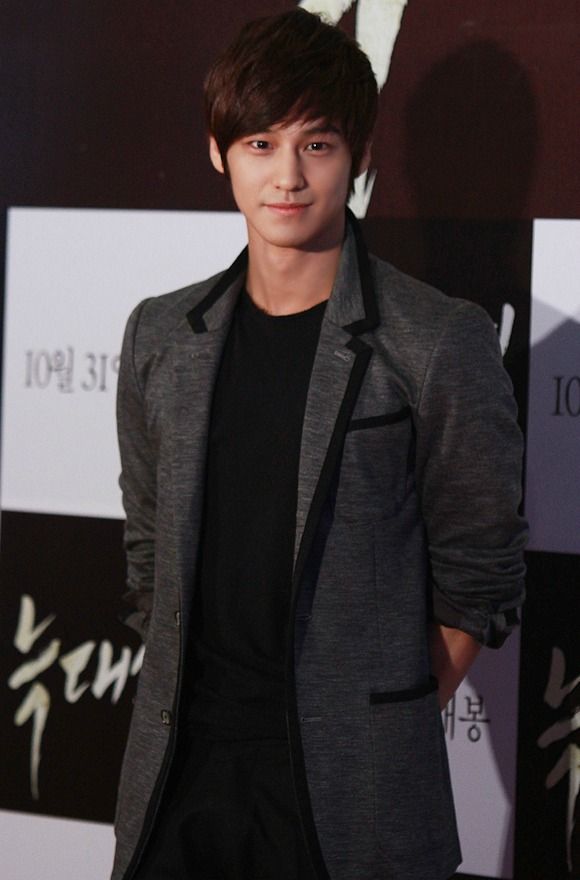 It must be the week of casting confirmations. Is somebody handing out door prizes? Kim Bum has confirmed that he will be joining the cast of the new Noh Hee-kyung melodrama That Winter, The Wind Blows, due out — you guessed it — this winter. It would just be wrong otherwise, no? He'll be re-teaming with the writer and director duo from his last drama, Padam Padam.
The melodrama stars Jo In-sung as a high-class gambler, playboy, and general misanthrope who doesn't care about anything after the death of his first love. He's a con artist who preys on the rich and sets his sights on a new target: Song Hye-gyo, the sole heiress to a giant conglomerate. She tragically loses her parents, and her eyesight, and then her brother goes missing. Did someone kill her puppy too? Damn, universe.
Kim Bum will be playing Jo In-sung's bestie and right-hand man, Park Jin-sung. Jin-sung is a character who could be laughing one moment, and then suddenly turn on a dime and be icy cold the next. Ooh, I can see Kim Bum playing up that duality nicely. The two BFFs meet in college, and Jin-sung is actually a good-hearted guy who dreams of saving up enough money to buy his father an organic cow farm. How sweet. He won't be without his downsides though, as he has a quick-temper, and is the hothead to Jo In-sung's cool, collected hero.
It looks like the bromance might be the thing to watch this drama for… so… it's pretty much Padam Redux?
That Winter is planning for an early 2013 broadcast on KBS.
Via Joy News
RELATED POSTS
Tags: Kim Bum, Noh Hee-kyung