Oohlala: The cameo parade
KBS's new Monday-Tuesday show Oohlala Spouses got off to a strong start this week, and is poised to continue leading in the ratings for the immediate future. To help things along, they're beefing up their lineup—which stars Kim Jung-eun, Shin Hyun-joon, Han Jae-seok, and Han Chae-ah—with an endless string of guest appearances.
Okay, not endless, but certainly long: a new cameo every episode. According to the production, leads Kim Jung-eun and Shin Hyun-joon have quite the extensive network of industry contacts (and with the number of years and projects between them, that's no surprise), and along with PD Lee Jung-sub, they'll be doing most of the recruiting.
So far, we've seen Nam Gyuri (Haeundae Lovers, 49 Days) make an appearance in the first episode as one of the Other Women (she was in a Drama Special with the PD), and Eugene (Creating Destiny) in the second episode playing Shin Hyun-joon's first love (she worked with the director on Baker King Kim Tak-gu). Shin's good friend Nam Hee-seok, an MC and comedian, also showed up to get in a fender-bender with our heroine.
To come in the next week is a guest appearance by Kim Chang-ryul, of the old-school K-pop group DJ DOC (ah, the '90s…). He'll get set up on a blind date with Juni, who plays the bratty sister-in-law.
Shin reportedly has had the biggest reach so far, but it's early days yet. I don't know that cameos do much in terms of ratings or even the plot, but they can be fun little interludes of Spot the Celebrity. And is anybody else picturing a behind-the-scenes battle between the "spouses" to one-up each other? Can there be wagers and embarrassing public punishments on the line? Pretty please? C'mon, I'm pretty sure that's what Twitter was invented for.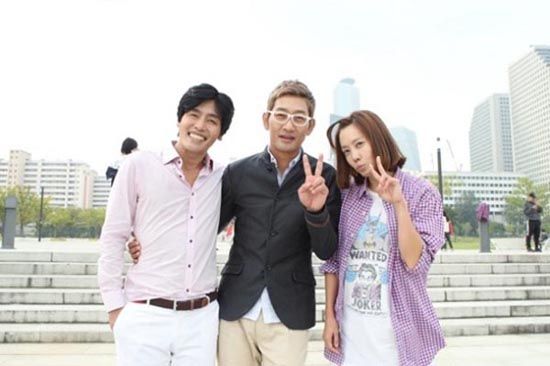 Via Newsen
RELATED POSTS
Tags: Eugene, Nam Gyuri, Oohlala Spouses