Park Shin-hye cameos on King of Dramas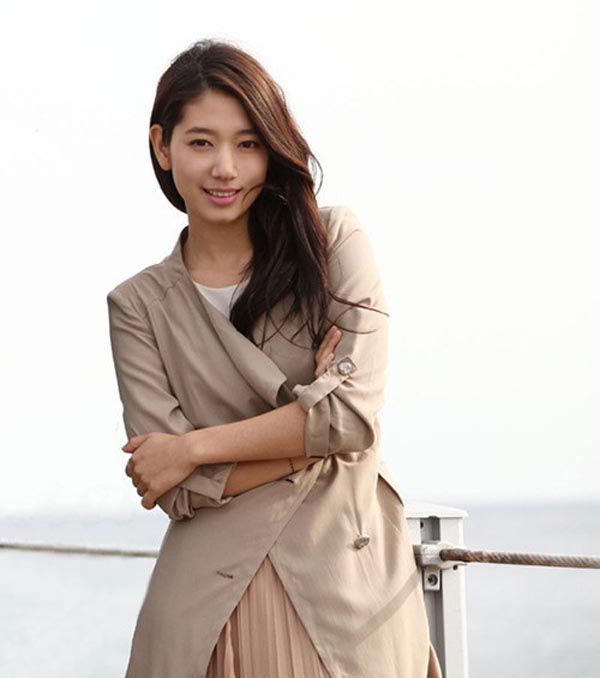 It's only a guest stint, but you'll be able to catch a glimpse of Park Shin-hye in SBS's upcoming King of Dramas, where she'll play the star of a drama. So… she'll be in the drama-within-a-drama-about-dramas. Say that five times fast.
The guest spot comes thanks to PD Hong Sung-chang, who directed Park Shin-hye in 2009's rom-com hit You're Beautiful. (Gah, has it been that long already? Where does time go?) Park was already pretty known at the time (she was a child actress and had a number of dramas under her belt), but I'd venture to say that was the show that catapulted her to widespread fame. So mostly this is just a favor to the director, and while I'm still waiting for her to take on a new leading role, I suppose we'll take it. As though we had a choice.
King of Dramas features a sharp, shrewd producer/CEO named Anthony Kim (Kim Myung-min), who's always got his eagle eye on his dramas' bottom lines and has a knack for turning them into profitable successes. Park plays the star of one of Anthony's productions, which is titled "Elegant Revenge." Ha. Can it be a parody of dramaland's revenge excess, making for a cheeky inside joke? Please? Lots of histrionic displays and glaring eyes and tortured vows of revenge, with a pulse-pounding symphonic score? C'mon, if you're making a drama about dramas, you can't not poke fun at yourself, can you? Otherwise you'd just be full of hot air, when you could be fun and sly.
King of Dramas airs in the post-Faith timeslot on Mondays and Tuesdays, and premieres on November 5.
Via My Daily
RELATED POSTS
Tags: Park Shin-hye