Song Seung-heon tackles new sageuk project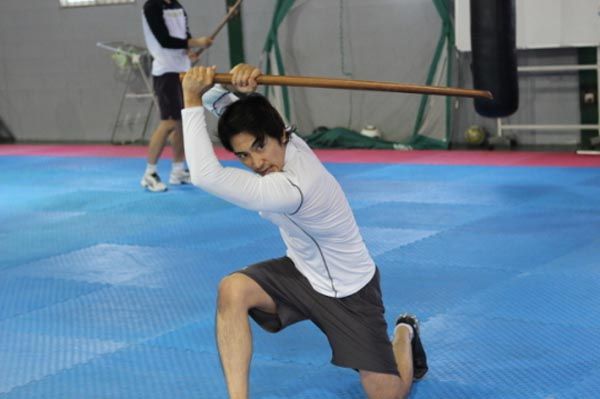 First he time-traveled to Joseon to save lives (and okay, screw with history on the side); now Song Seung-heon is jumping farther back into history to the Goryeo era for his next project, an action-sageuk film called The Messenger (a working title).
The Messenger is set against the backdrop of the Mongol invasions of the early 13th century, when the Goryeo nation took the cautionary measure of moving its capital. The fate of the country lies with one man tasked with the delivery of an urgent message—our hero, Song Seung-heon. Sounds like one of those simple conceits that have the potential to turn out riveting films, if played right; that whole "fate of Everything depends on one man" storyline can make for nail-biting action and a heck of an underdog story. It sure worked for Bow: The Ultimate Weapon, one of the past year's biggest blockbusters. Also: Lots of action means less acting required. This is a fortunate thing for a Hand Towel™ project.
Apparently Song really came around to the sageuk genre following Dr. Jin, after admitting that he'd previously discounted them for being both boring and difficult. He said, "I read the screenplay in one sitting. Because story is so full of action and the characters compelling, I decided to take it."
Song is currently in training for the action scenes; that's what he's workin' on in these recently released photos. As much as I really think he should do more romantic comedies, I can totally see him suiting the action-fighting stuff comfortably, a la Jang Hyuk.
Not too many people have attached themselves to the movie yet, though we have director Kwon Jong-kwan (S Diary, Sad Movie) and supporting actor Yoon Jae-moon, who played crazy effer Bong-gu in The King 2 Hearts. I'm thinking he's out to steal some scenes; Song Seung-heon, watch your back!
The Messenger is scheduled to begin filming in December.
Via Joy News
RELATED POSTS
Tags: Song Seung-heon