Uhm Tae-woong headlines new drama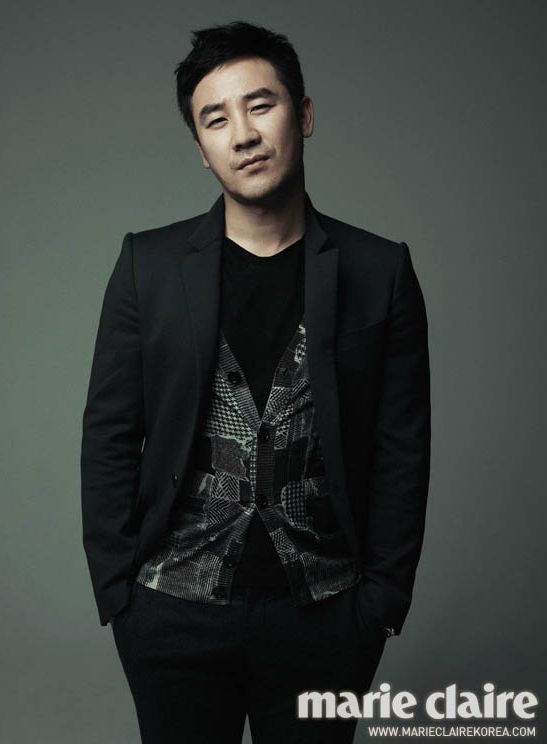 Dramaland just doesn't feel complete without an Uhm Tae-woong drama in the works, does it? Some reports say he's confirmed, while others say he's still considering the project, but it's a new historical drama set to air next year, called Yi Sun-shin's Unauthorized Biography. I was going to call it Yi Sun-shin: Apocrypha, which is closer to the literal title (like an uncanonical text) but that sounded So Serious. It's basically saying they're going to take a famous historical figure and take some liberties with the story, but uh… isn't that what all dramas do?
The sageuk will focus on the life of the famous Joseon Admiral Yi Sun-shin, naval commander and national hero, he of the turtle ships and the Battle of Myeongnyang, where he defeated the Japanese with 13 ships against some 300-odd. He's probably the most famous and beloved war hero in Korean history, and a venerated military strategist. Uhm will play the title role, which isn't weird if you know him by his films and dramas: Gravitas, check. Charisma, check. Sageuk experience, check.
But now that we know him via his variety persona on 1 Night 2 Days, every time I take a mental picture of Tae-woong in that Yi Sun-shin helmet with his leg propped up on the side of a boat, I just laugh. Plus, Yi Sun-shin is famous for being undefeated in his military career, and well, Tae-woong kinda loses at everything. Hee. I know once the drama kicks in he'll be great, but right now all I can think about is him suffering and complaining on that tiny fishing boat. So un-commander-of-turtle-ship-like.
The drama will be written by Park Jin-woo, of Conspiracy in the Court. Ooooohhh… suddenly very interested. And directing is PD Jin Hyuk, of City Hunter. Okay, now I'm REALLY interested. Pretty much sold. And they weren't kidding around about the uncanonical story, because the drama is going to presuppose that Admiral Yi didn't die at the battle of Noryang, and went on to set up a military defense agency to control the world's seas. What?? You mean he faked his own death to start some black ops military agency in the Joseon era? Okay, this is hysterical. The story will follow him as he sets out on his quest to build a kingdom on the seas, and he'll even find love along the way. Badass.
Yi Sun-shin won't air for a while — it's set to follow Kim Tae-hee's sageuk Jang Ok-jung, so that puts the premiere sometime in June, on SBS.
Via Star News
RELATED POSTS
Tags: Uhm Tae-woong