Weekend ratings battle: Seo-young breaks 30%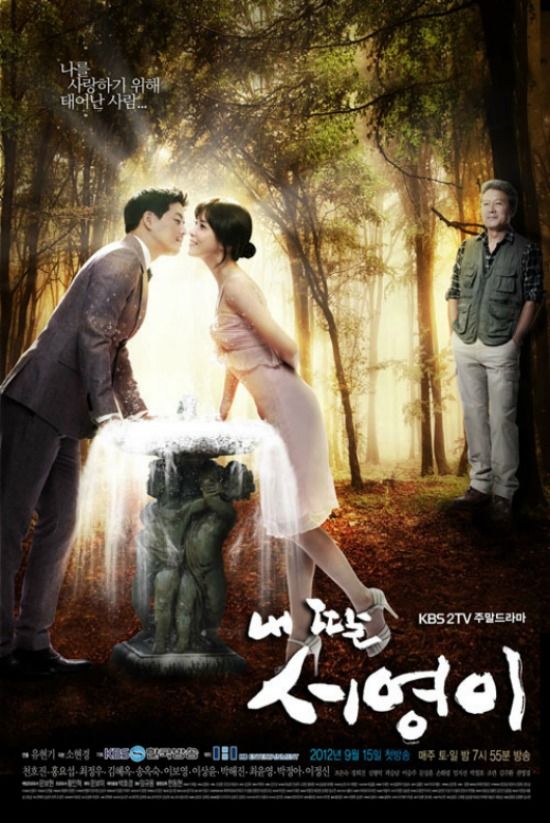 Looks like KBS has another runaway hit on their hands. Following the departure of the beloved You Who Rolled in Unexpectedly, new weekend family drama My Daughter Seo-young broke the 30% mark in just four weeks. It's not unheard of to rise that quickly (in fact the Kim Nam-joo drama was a week faster to hit those numbers), but in any case, it's well on its way to becoming a "national drama" at breakneck speed.
My Daughter Seo-young stars Lee Bo-young as the titular daughter Seo-young and highlights a father-daughter relationship at its core, featuring a loveline with Lee Sang-yoon. It solidified a lead from the outset, premiering in the high teens and holding in the twenties for while, and then Sunday's broadcast recorded 31.5% for Episode 8.
My Love, Madame Butterfly premiered this weekend on SBS and had a fairly good showing, given that it went up against such an established leader. It premiered at 10.2% and then Episode 2 dropped to 9.2%. And MBC's Rascal Sons brought in the rear with 8.1%. So basically, there's not a whole lot of wiggle room between second and third place, since these two dramas are splitting what remains after Seo-young sweeps the lion's share.
I checked out Butterfly's premiere and thought it breezed by at a surprisingly rapid pace — basically it covers all the ground teased in the premise in its first episode, so there's zero wait to get to plot you already know is coming. Yeom Jung-ah is hilarious as the flighty starlet, but it made me wish she were starring as this character in a miniseries, because I didn't care when she wasn't onscreen, and the episode count is too steep for that.
In the later time slot, MBC's May Queen is holding the drama lead, but struggling to cross 20% because it also airs against the ratings leader Gag Concert. The comedy sketch show leads the slot at 21%, while May Queen has been climbing to the high teens. Sunday's broadcast recorded 17.4%, and given that it has a lot of time (one upside to large episode count), it'll likely reach its 20%-range goal. The Great King's Dream and Five Fingers are doing the same, splitting second and third place with a narrow margin. King is faring slightly better at 11-13%, while Fingers brings in the rear at 8-10%.
My jaw always drops at weekend numbers because they're so large when compared to the weekday primetime battles (featuring numbers that look a lot like the losers in the weekend race), but it's just the nature of the beast. You Who Rolled in Unexpectedly topped out at 45.3%, and Seo-young looks like it's about to follow suit.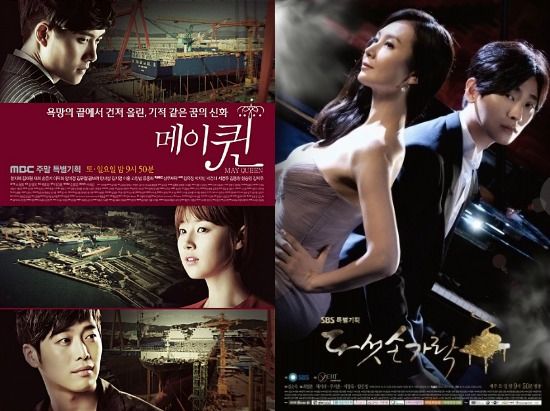 Via My Daily, Hankook Ilbo
RELATED POSTS
Tags: drama ratings