Eugene and Lee Jung-jin headline new weekend drama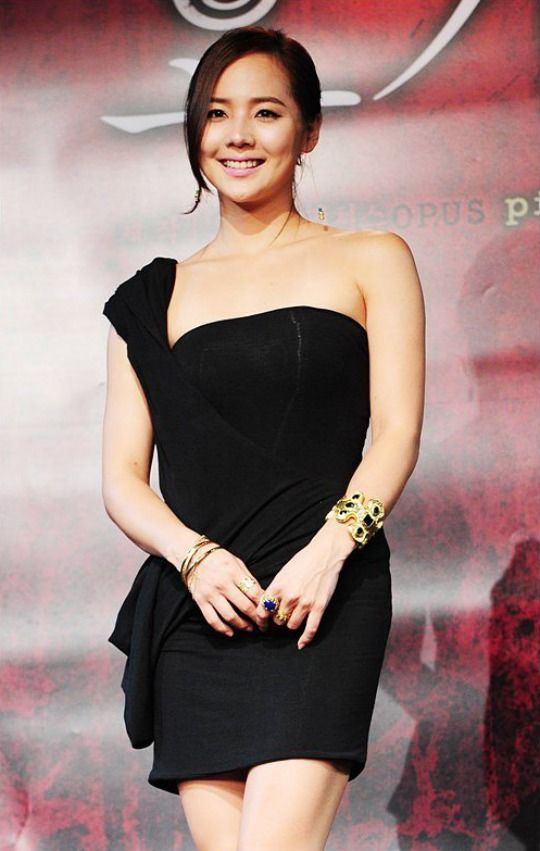 New drama alert, and just in time, too: MBC's current weekend drama May Queen ends in five weeks, and they've just cast the show that'll follow it. It's a family drama called Third Generation Noodle House, starring Eugene (Baker King King Tak-gu) as the noodle-factory-inheriting heroine and Lee Jung-jin (Runaway, Pieta) as her love interest. Aw, they're gonna be adorable together.
It'll be helmed by PD Joo Sung-woo (Hooray for Love) and writer Gu Hyun-sook (Indomitable Daughters-in-Law and Pure Nineteen), and will be a funny lighthearted rom-com centered around a family that runs a noodle-making factory. Eugene plays Min Chae-won, eldest granddaughter of said noodle family, who comes back to the family business after a divorce. She eventually turns the small mom-and-pop operation into a "designer noodle company," whatever the heck that means. Basically she makes all the boys want her noodles, yeah?
Lee Jung-jin plays a surgeon, Doctor McDarcy (or, okay, his name is really Lee Se-yoon), a guy who seems cold and prickly on the outside but is actually warm and cuddly on the inside. Sigh, I really wish dramas would stop giving that character description. It's like saying he also has eyes. And hair. And maybe even arms. Mmmm, Lee Jung-jin's arms… wait, what was I saying?
They're both described as warm characters — the heroine is bright and cheery, and made of tough stuff — so it should be a cute happy-go-lucky kind of romance, if all goes well. The tagline for the show is "unraveling people's interconnected lives one noodle at a time." Badum-ching.
Third Generation Noodle Shop premieres in January on MBC.
Via Hankook Ilbo
RELATED POSTS
Tags: Eugene, Lee Jung-jin