Ji Sung plays peek-a-boo
Nothing like a cheeky photo shoot to brighten up my day. Here's Ji Sung looking dapper and being adorable for Allure, to promote his new movie My P.S. Partner, due to premiere in a few weeks. There's also a boatload of new stills from the movie set, showing that the "P.S." for phone sex isn't going to be a stand-in for the real deal. Rawr.
Though my favorite picture in the whole batch is actually the one of him pouting alone over his beer. It's so cute I can't stand it. I'm going to make it my new whining avatar. Someone make me a GIF when the movie comes out.
The rom-com stars Ji Sung and Kim Ah-joong as a pair of perfect strangers who have accidental phone sex. How does that happen, you ask? Well the heroine decides to surprise her boyfriend one night and calls him for phone sex unannounced, except she dials the wrong number and makes quite the first impression on our unassuming hero.
Can you just imagine the awkward conversation that comes afterwards though? I'm already cringing and giggling. Just hope the movie delivers on the premise, because a fun and sexy rom-com that's actually funny and sexy? Sounds great right about now.
Ji Sung is currently starring in SBS's The Great Seer, and My P.S. Partner hits theaters December 6.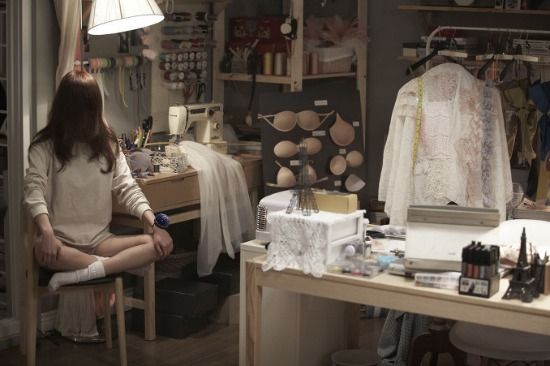 RELATED POSTS
Tags: Ji Sung, Kim Ah-joong, photo shoots