KBS tries to recreate Answer Me's success in new variety drama
I know what y'all are thinking: What the heck is a "variety drama"?
To be honest I'm not sure I understand it either, but that could be because it's one of those terms people started using 'cause it sounded good, not because it made sense. And dramaland sure understands that concept, doesn't it?
Thanks to the unexpected success of tvN's Answer Me, 1997 earlier this year, PDs elsewhere are looking to replicate that with projects of their own. No surprise there, since people will be chasing success with imitators for the rest of time. What does stand out as being unusual is that it's not drama PDs who're planning the next such show, but variety PDs.
One of Answer Me, 1997′s notable achievements (aside from the whole pop-culture phenom thing, and the breaking ratings records thing) is that it crossed that line keeping variety producers on one side of the biz and drama writers on the other. It was directed (well, I might add) by a former PD of weekend mainstay 1N2D and another with Gag Concert credits. It was written (very well) by a team of writers formerly with 1N2D. Prior to Answer Me, it seemed odd — even unheard of — for variety producers to cross over into scripted programming, much less do it with such aplomb. Even now I'm surprised at just how their experience didn't seem to play a factor in the show.
Currently KBS is in early planning stages to slot a "variety drama" as a replacement for Love and War 2, the Couples Clinic show on Friday nights. They'd once discussed putting in the Drama Special anthology series there, but those talks faded after Love and War 2 recently got extended for another 20 episodes, and now the variety-drama is the likely successor.
So the variety-drama term really seems to just mean drama, made by people who formerly worked in variety. O…kay. Guess that doesn't quite have the same ring, though. But I'm all for crossing over and breaking down boundaries, so kudos for that. And while this new program won't be competing directly against the Answer Me sequel, that'll be the show to catch for all the imitators who I'm sure will be cropping up on the horizon. The sequel will try to recapture the same lightning in a bottle with 1994 as its backdrop, and I'll be crossing my fingers for it to do just that.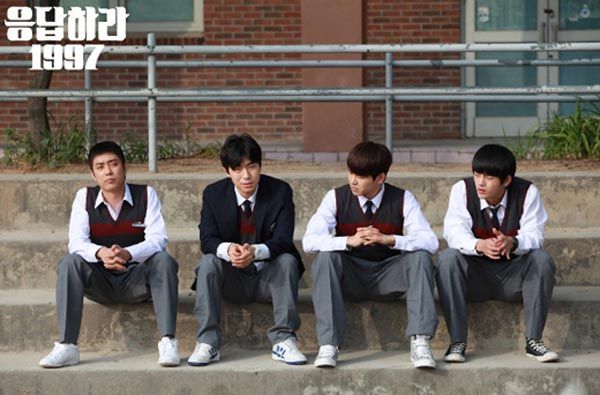 Via TV Report
RELATED POSTS
Tags: Answer Me 1997, cable programs