Name That Drama: High school rebels and tragic loves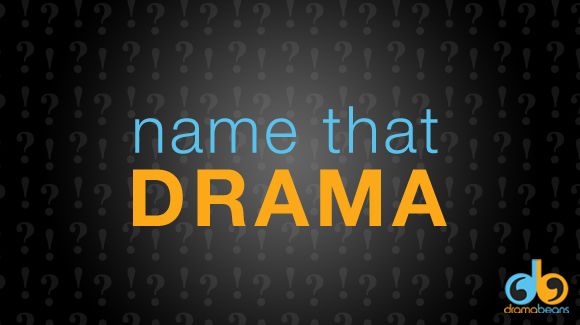 Every now and again a reader will write in asking for help identifying an old drama—something watched in bygone days, or perhaps caught only in snippet form here and there. And while sometimes I'm able to figure it out (Young girl marries into fantasy monarchy? Goong, of course! Go Soo on the lam and out for revenge? Green Rose it is), this one eludes me.
So I thought I'd turn over the question to you—surely somebody will recognize the drama in question?
Michelle asks:
I was just wondering if you might know this drama, because I saw it in Hmong Dub, and it did not stay true to original names and titles. I will list off some key moments and details in the drama, and hopefully you could help me out! Thank you!

A girl makes friends with a rebel, and falls in love with his brother, who turns out to be their teacher. The rebel gets in trouble for riding his motorcycle recklessly in front of the city bus, and she gets in trouble for getting out of the bus and yelling at him. Their punishment is to sweep out the gymnasium, during which they develop their special gesture; sitting with their backs to each other, forgetting their troubles.

The girl is scolded by her teachers for sewing little animal charms and giving them to friends at school. This leads to her career as a toy designer after school, in which she develops a rivalry with her boss. They even have a duke out: Whats better, citizens of Korea? Cute rosy cheeked bears or penguins?!
When her love dies, her pearl necklace that he gave her breaks, while she is planning for her wedding.
At the end of the drama, she ends up with her deceased husband's best friend. Her best friend, still by her side, is to be forever alone (but insanely attractive, as I recall).

I suspect it was filmed in the early 2000's, or the late 90's. It's all very cliche, which is probably why I can't find it, however, I did enjoy it, because it was one of my first dramas ever. If you could help me, I would be much obliged. Thank you!
I don't know which drama this is, but it sounds like a hoot. Also kind of tragic. Maybe it's only funny in retrospect… but such is the value of time in dramaland: A chance to heal, get over the addiction, and laugh at the terrible hairdos of yore.
Got any clues? Name that drama!
(If you've got a similar question, email 'em in to me or girlfriday and we'll put the question out to the beanut gallery at large.)
Tags: featured, Name That Drama