Leads cast for rom-com All About My Romance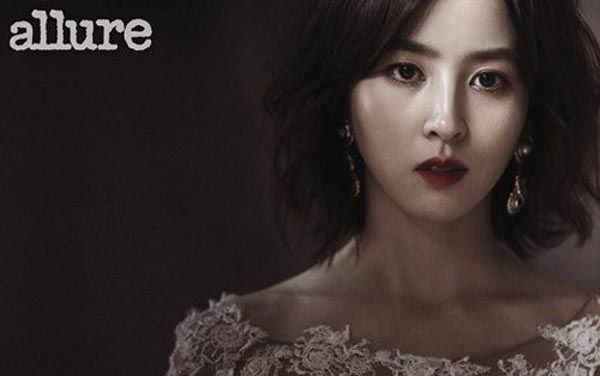 SBS's upcoming romantic-comedy drama series All About My Romance has settled upon its leads, and while that means Im Soo-jung is out (having considered the role), we do have confirmation that Shin Ha-kyun (Brain) will be taking the show after all. Joining him as the leading lady is Han Hye-jin (Thorn Birds, Syndrome).
The project is an opposites-attract romance set in the world of politics, which isn't a milieu that automatically screams love and laughs. But that's exactly what this writer-PD duo, who produced Protect the Boss together, hope to do by drawing parallels between the political arena and the romantic. Not only will our leads be total opposites in personality and ideology, but also political parties. Ooh. That… could get dangerous.
Shin Ha-kyun's character is Kim Soo-young, a former judge and a newly elected parliamentarian belonging to the conservative New Korea Party. Confident and prickly in nature, as a judge he hated being pressured by superior forces and thus entered politics… 'cause you know there's no pressure there or anything. As a new assemblyman, Kim Soo-young finds himself constantly crossing paths (and clashing) with another new parliamentarian, Noh Min-young, of the Green Progressive Party.
Noh Min-young entered politics after the death of her older sister, who was a strong presidential candidate. So when all that crackling romantic tension with Kim Soo-young leads to actual dating, she's careful to keep the relationship a secret, since she's already under the scrutiny of the opposing party and, oh yeah, the whole nation. Ha, I bet the upstanding judge isn't used to being anybody's dirty little secret.
So this could be cute, and funny, and quite a bit different from what we've been seeing in dramaland. Maybe, if done well to make the most of its potential—which is always a big if. I like the concept and could see it making for light humor and sweet romance, as well as being able to swing more serious when needed. Sort of like West Wing meets City Hall. (I'm also thinking fondly of the cracked-out secret congresswoman romance in 30 Rock, although that level of zaniness is too much to hope for in a K-drama, I suppose.) And since politics is already a pretty high-stakes arena, my big hope is that the drama won't need to reach into that grab bag of standard angsty melo tricks to draw out the big dramatics. *crosses fingers*
All About My Romance is wrapping up its casting and plans to begin production soon, for an April premiere.
Via Star News
RELATED POSTS
Tags: Han Hye-jin, Shin Ha-kyun