Lee Seon-kyun headlines new road variety show
What a fun idea. There's a new variety show being developed for SBS called March [as in parade or processional, not the month], and it's modeled after Ha Jung-woo's road movie 577 Project. Very cool. The show is taking a different approach and casting one celebrity host for each new trip, who invites his/her friends to come along. The show's first host will be Lee Seon-kyun (Golden Time, All About My Wife) who I always thought should do variety at all times. Not that being a full-time actor doesn't keep the man busy, but still — funny is funny, and I'd watch him being himself over another tv doctor any day, but that's just me.
In 577 Project, Ha Jung-woo nabs Gong Hyo-jin and a bunch of other people to go on this crazy hike for 577 kilometers, the length of South Korea, and puts it all on film. March is being developed as the tv version, and as the host of the pilot trip, Lee Seon-kyun will actually be in charge of casting (or conning) his own friends to join him. First friend suckered in: Yoo Hae-jin, the funny character actor who's in every movie ever (Moss, Jeon Woo-chi).
Also wrangled: Oh Jung-sae, who's in Lee Shi-young's new rom-com and currently playing Yoochun's buddy cop in I Miss You, and Jung Eun-chae (Psychic, Play, Nobody's Daughter Haewon). There's a rumor that Song Joong-ki is considering, which would be a huge coup for the pilot. But he's unconfirmed, so I'm not going to hold my breath for that one.
Yoo Hae-jin, Oh Jung-sae, Jung Eun-chae
The show is being produced by PD Seo Hye-jin of Star King and Go Show, and the first trip will be a 150-200 kilometer trek from Chulwon to Donghae that Lee Seon-kyun will plan himself. It's a show without a regular cast/MC and the usual variety trappings — 577 Project is as much a documentary as anything. So it'll really just be Lee Seon-kyun & Co. walking and being as real as possible on camera, swollen feet, complaints, camaraderie and all.
And then if the pilot gets picked up, a whole new group of celebrities will go on a new trip, and so on and so on, with no fixed cast. Each trip should yield quite a bit of airtime, especially since it's going to shoot for groups of ten or more. It's a great idea in that you can get big big stars to sign on if you're only committing to one week-long trip, and if you get the right mix of friends, it could be really entertaining. Count me in.
March starts shooting its first trip by the end of January, and plans to start airing in February.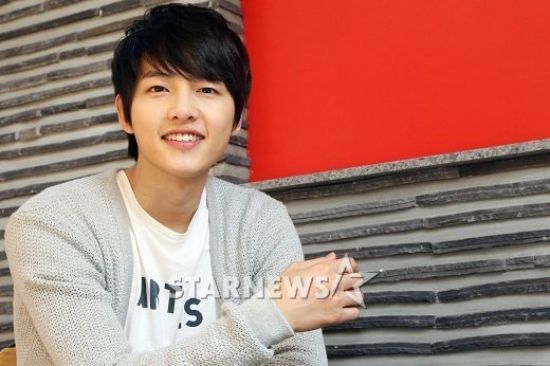 Via E Daily, Newsen, Star Today
RELATED POSTS
Tags: Lee Seon-kyun