Chae Jung-ahn to play Song Seung-heon's wife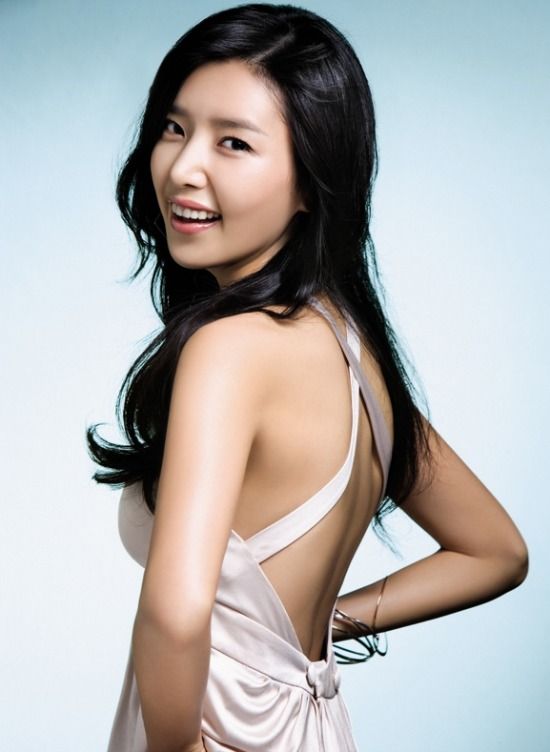 Interesting. Chae Jung-ahn (Queen of Reversals) was originally planning to make her drama comeback in the JTBC sageuk War of the Flowers, but has dropped that project to join Song Seung-heon's new gangster-who-loves show When A Man Loves. Well, they'll certainly make a pretty pair. This should tell us everything we need to know about this drama: She plays his wife, and is the second lead. I smell cheater!
It's a melodrama about people who are swept up in "the feverish craze of love," and the strife that comes from their entanglements. Song Seung-heon stars as a gangster who falls in love with his mob boss' wife, and then marries her once the boss dies. Whether it's for love or power is anybody's guess. And then he'll meet and fall in love with Shin Se-kyung, while still married to Chae Jung-ahn. Are we supposed to like him at all? Yeon Woo-jin will be his rival, who also falls for Shin Se-kyung.
Chae Jung-ahn's character is described as a passionate, sophisticated woman, who finds out about her husband falling in love with another woman… and just sits back and keeps tabs on the affair. Hm, why does that sound scarier than if she were to blow her top? I'm not sure this drama is my cup of tea, but I do like Chae Jung-ahn. She's definitely better in cute comedic roles, and second lead is no new territory for her, but I can see her playing up the cold jilted lover.
When A Man Loves will be helmed by the director of Arang and the Magistrate and the writer of Equator Man. It follows Level 7 Civil Servant and premieres in April on MBC.
Via Osen
RELATED POSTS
Tags: Chae Jung-ahn, Song Seung-heon