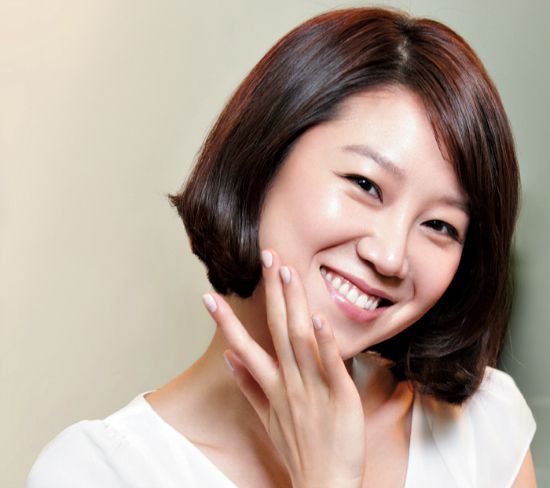 Whoo, there's a new drama in the works, and it's wooing Gong Hyo-jin to be its leading lady. *happy dance* The drama, called I Can Hear Your Voice, is being produced by the company behind hit drama Queen of Housewives, and is currently being shopped at KBS. (There were reports that it was in the running to follow Monday-Tuesday drama Ad Genius but that's looking less and less likely.)
The drama will be about a group of court-appointed public defenders, who represent the bottom-of-the-barrel cases. They're assigned in particular to the defendants whose chance of innocence is less than 1%. I suppose you could look at it like, they're so awesome they get handed the hardest cases, but I'm thinking it's less a compliment and more of a punishment — a lesson in the harsh life of the underdog attorney.
Writing is Park Hye-ryun, of the sitcom Nonstop and Dream High (to be clear, just the first one). That makes me excited for the team underdog aspect of the drama, because Dream High was such a great little story about a group of lovable misfits who followed their dreams. It had heart and humor and charm, so I'm looking forward to seeing what this writer will do next.
If she signs on, Gong Hyo-jin will play Kang-soon, a jaded public defender who will gradually recover a sense of justice. No word yet on a hero, but I can think of a few (okay, twenty) leading men I'd like to see her paired up with. As long as we're making wish lists, can this drama be a cute workplace rom-com underdog tale with a dash of idealism and heart? *puppy eyes*
I Can Hear Your Voice is hoping to premiere in early April.
Via Mk.co.kr
RELATED POSTS