Kim Hye-soo considers TV role with Please Come Back, Miss Kim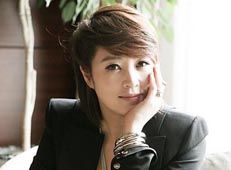 Please Come Back, Miss Kim is the name of a new KBS drama in the works, and I can't be the only one who hears that and immediately thinks of the 2006 drama Please Come Back, Miss Soon-ae, the body-swapping comedy starring Park Jin-hee.
This Please Come Back drama is actually looking to a different source as its inspiration—it's an adaptation of the 2007 Japanese series Haken no Hinkaku (or Pride of the Temp). Perhaps that's why the title's still a working title; producers are entertaining the possibility of a change down the line, and are courting Kim Hye-soo (The Thieves, Style) as its lead. The original explored workplace culture with a focus on the regular employee-versus-temp divide, and this adaptation will alter the setup to suit the current Korean workplace, with some "drastic changes" in the works.
Please Come Back, Miss Kim has been granted the Monday-Tuesday timeslot following Ad Genius Lee Tae-baek, which is a slot that was also being sought by I Can Hear Your Voice, the potential Gong Hyo-jin vehicle. Looks like Miss Kim won out, though, as KBS drama execs confirmed that the schedule has been finalized. I wonder what kind of mad scramble of King of Dramas-esque lobbying went behind the scenes to make that happen. Basically that drama made sure that every drama announcement I hear will be henceforth accompanied by a mini Kim Myung-min running around my brain, doing some major imaginary politicking to Make Things Happen. As far as legacies go, that's not a bad one.
There's a solid production team behind this drama, with writer Yoon Ji-hee having scripted the bubbly comedy Flower Boy Ramyun Shop and PD Jung Chan-geun having directed KBS's successful weekend family drama Three Brothers. The drama premieres in April.
Via Star News
RELATED POSTS
Tags: Kim Hye-soo