Name That Drama: Murders, slackers, and (more) diseases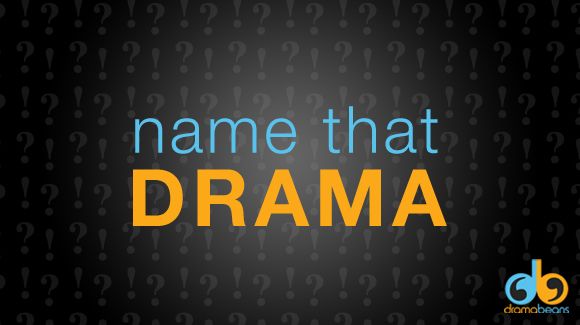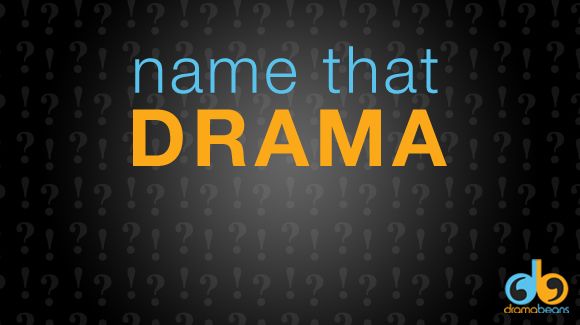 …though maybe "diseases" doesn't have to be specified as an identifier, in that they are in so many dramas as a baseline plot element. Sad but true?
Here is a new batch of puzzlers for you to identify: Name That Drama, go!
asmaa asks:


This drama isn't old at all, it was probably made a few years back. It had a lot of main characters in it, and included some type of murder. They went to this abandoned town full of old people, and it had someone from Standby, though I'm not sure who. It was really funny, and I remember loving it. Can you please help me?

I love that it had "someone" from Standby but the identity remains fuzzy. Are the actors all similar, or did that show have a way of blurring everyone's individuality into a big blob of blandness? Questions to ponder.


I feel like I've seen the movie enz describes, but can't put my finger on it either:


Reading your Name That Drama, I thought of a movie whose name I have forgotten. I watched this on a plane back from Hong Kong and laughed pretty much the whole movie.

The premise is that of a rich guy who keeps failing at the university year after year deliberately because he is there just to have fun and meet girls.

The girl was a uni-mate who went on to become a bad ass prosecutor who had actually fallen in love with him in uni when he saved her from drowning in a river. She then forces her way into his life and marries him.

Does it ring a bell? I really wanna watch this again but I can't unless I get the title. I think the pic on the DVD shows a boxing ring with the girl in it, but am not so sure.

Thanks and hoping you all can help me out here. 🙂

yurika wonders:


I got a question about a drama I watch a couple years ago. It's about a girl who works as a news anchor/reporter. The girl broke up with her boyfriend and has a new boyfriend. Unfortunately, the girl was diagnosed with leukemia but didn't tell her new boyfriend. And I'm pretty sure that it's not Autumn In My Heart.

One scene I remember the most is when the girl goes kneeling in church and says: why did this disease choose me?

Isn't it hilarious how every drama about leukemia automatically makes you think of Autumn in My Heart? Also sibling fauxcest? That, my friends, is what we call a legacy.


Necie asks:


I watched this Korean drama a while back but I am unable to remember the name, please help!

The drama starts with a woman calling into a radio station and singing for her husband with a baby (sister-in-law's child) strapped to her back. The scene cuts to her husband at work abruptly turning off the radio in disgust. Husband and family dislike the wife and treat her badly. Wife is housewife supreme (cooks, cleans, takes verbal abuse 🙁 …) The family wanted the son to marry another lady he was seeing (before the marriage) while fooling around with the wife, so they disrespect her each time she comes around and the husband allows it.

Wife ends up falling in love with second lead guy, after the family blames her for not paying attention to sister-in-law's child and he falls over the balcony breaking some bones. Lover ends up getting brain tumor (cancer?) and tries to hide it. Guy tries to leave (break up) the woman because he doesn't want her to know. Wife leaves husband and her two kids to be with the guy.

I remember in the end episodes the wife and lover are in a cabin in winter and she is taking care of him. Her husband comes to convince her again that he has changed and loves her but she decides to stay with her lover. The lover dies in the cabin and the wife does not return to family.
Good luck naming those dramas! And if you've got more vague drama memories plaguing you, send them in. Thanks for playing!

RELATED POSTS
Tags: featured, Name That Drama