Park Shin-hye in spring colors for First Look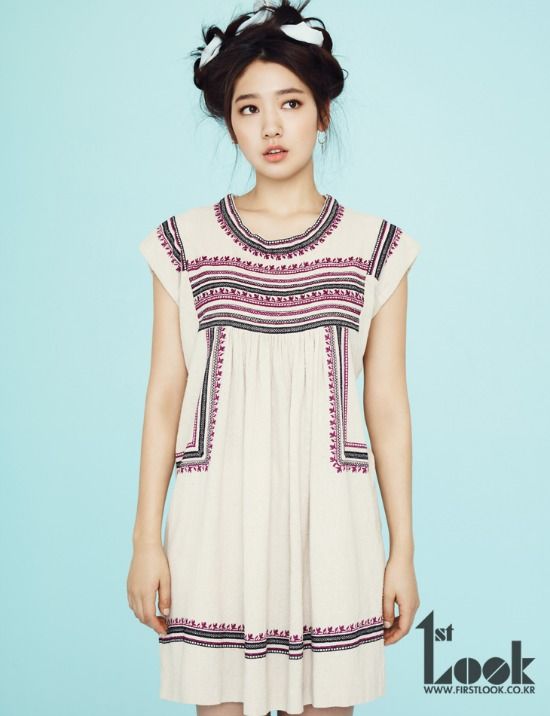 I love this photo shoot. It feels like candy, springtime, and magical fairy dust. Her hair even looks like dollops of whipped cream, for crying out loud. Here's Park Shin-hye in a rosy-cheeked pastel-colored shoot for First Look that just puts a smile on my face and makes me wish winter would hurry up and move the hell along.
In the interview for the spread, Park is asked about her seemingly endless luck with flower boy casts, which you figure might be true of lots of actresses, but she does seem to have quite the record, from You're Beautiful to You've Fallen For Me to her current series Flower Boy Next Door. Park: "It's not something I planned; I think I'm just lucky. There were a lot of projects that were fantasies realized, for female audiences, and I think I'm just at the age where those types of roles are easiest. (Laughs)"
She was asked about her character Go Dok-mi's style, which is getting a lot of attention these days for its quirky, offbeat nature — both cute in a soonjung manhwa-inspired style but also just a nice departure from every single drama heroine out there. Park: "Because the character scrimps and saves, and because she creates her own little world, even while at home she wears lots of layers. I really like it because even while shooting in the dead of winter I'm not cold. (Laughs) It's also fun because it's a style I haven't tried before."
She was asked about the neighborhood that serves as Flower Boy Next Door's world, and how strange it is that there's a giant officetel complex that's really so close to a tiny old apartment building. Park: "I was surprised too. The number of floors is a little different [than on the show], but there is a short apartment really does look right into a tall one like that. The insides are all built as sets, which is amazing too. Rather than have it open though, it's built like a row of separate apartments, one after the other, like one floor of an actual apartment building. Because the camera can't roam freely in that space, I think Go Dok-mi's loneliness is that much more evident. Like an Iwai Shunji movie."
Flower Boy Next Door airs Mondays and Tuesdays on tvN.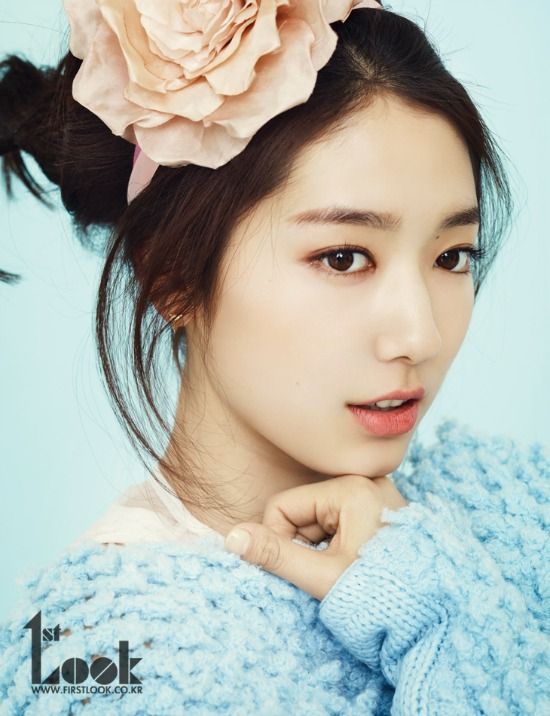 Via First Look
RELATED POSTS
Tags: Park Shin-hye, photo shoots