All About My Romance teaser and stills
Is anyone else getting promo-fatigued these days? We have so many shows upcoming that are giving us glimpses at stills and teasers and poster shoots, but at this point I just want to SEE the damn shows already and enough with the teasing.
That said: Howsabout a new batch of All About My Romance stills? With That Winter, The Wind Blows heading into its final stretch, SBS is readying All About, its follow-up drama set in the world of politics. It's got a familiar opposites-attract conceit — Lee Min-jung is the liberal, Shin Ha-kyun the conservative — but the hope is that the milieu offers up a fresh take on the standard rom-com setup.
The preview below shows her character apologizing for disappointing her constituency, while he blames "the ignorant citizens" for choosing such an incompetent politician. (I assume he means her.) Those are some words he'll have to eat later on when he falls for her, I'm sure. (In addition to being a former judge, Shin Ha-kyun's character is a fourth-degree geomdo (kendo) expert, which I suppose corresponds to his killer instinct and fierce temperament.)
The tone of the piece seems dignified and thoughtful, but as this is being described as a romantic comedy and comes from the producers of Protect the Boss, I do expect a fair amount of comic absurdity sprinkled throughout. Plus, we've got Gong Hyung-jin in place as one of our heroes fellow assemblymen from the same party, who's known for ad-libbing his way through his comic roles. So while I'm not sure how funny our leads will be directly, it should be fun having a hilarious sidekick on hand, at least.
All About My Romance will run for 16 episodes beginning April 4.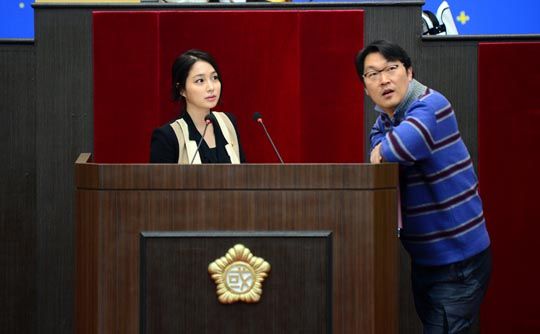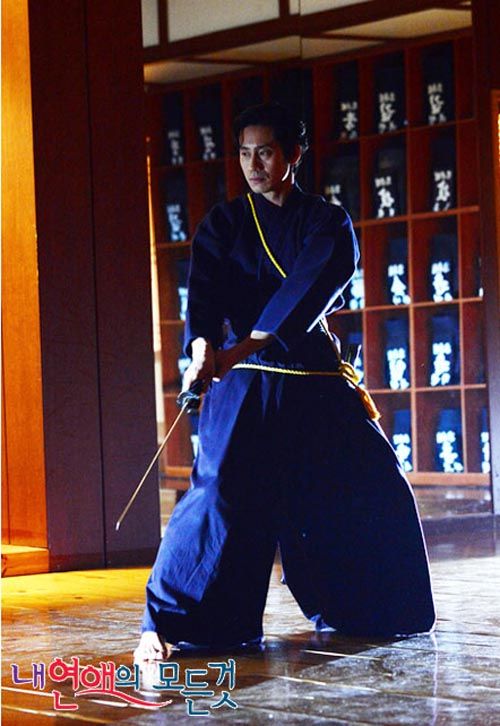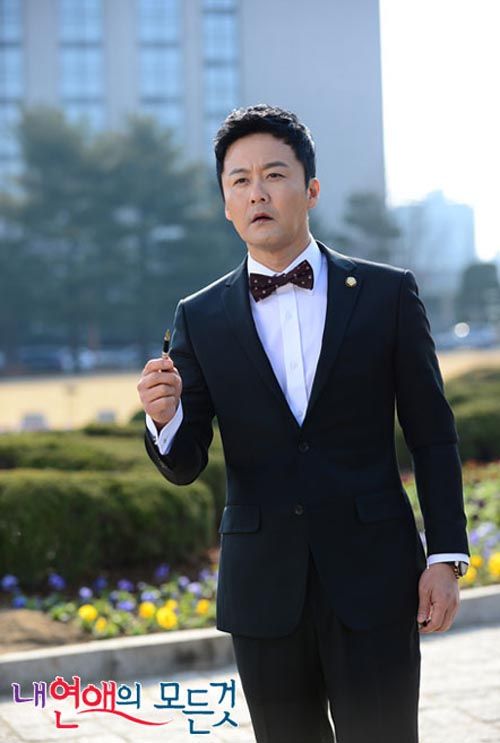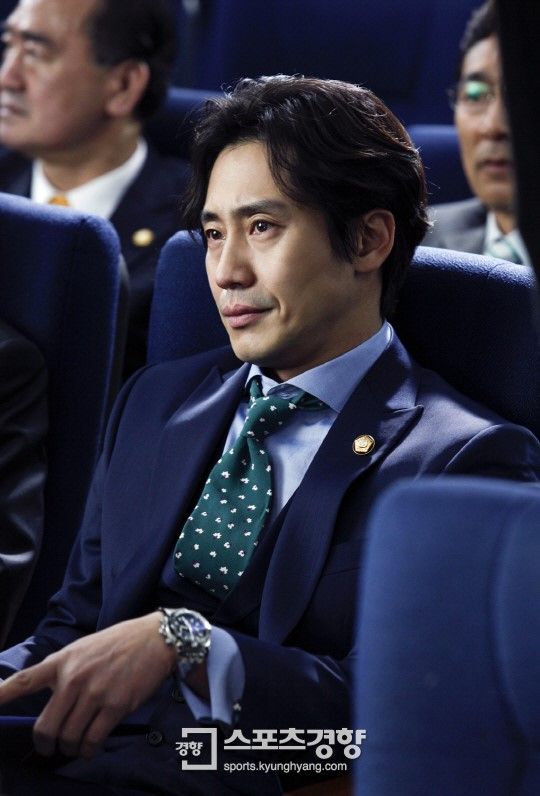 Via Sports Chosun
RELATED POSTS
Tags: Lee Min-jung, Shin Ha-kyun