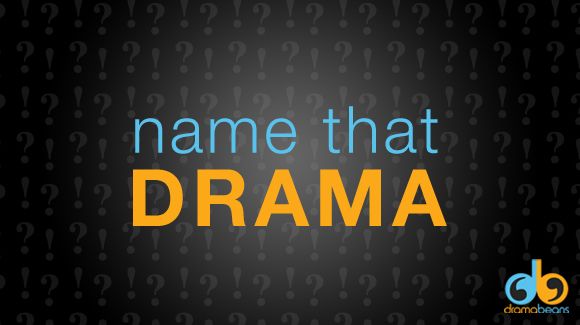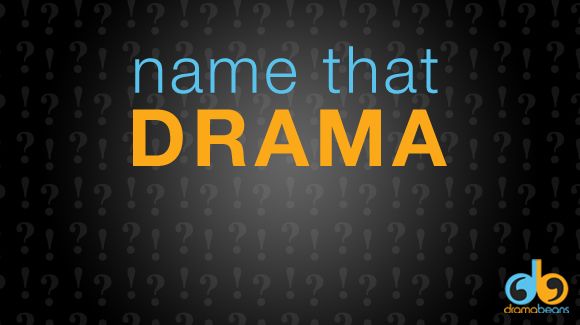 Time to play another round of Name That Drama!
If you've got a drama you're dying to identify, whether you've got lots of details or just a precious few to offer, send them in and we'll feature them in future posts.
I could identify the drama Sophie's looking for, but why spoil the fun for someone else? This one's a doozy:


This was my very first Kdrama and I watched it with my whole family, including my grandmother, so it has a special meaning to me and I would greatly appreciate it if someone could recognize it. It had over one hundred episodes and I'm pretty sure it was filmed in the 2000s.

The protagonist was a woman who was forced into marriage by a man. The man later cheats on her with her best friend and then tries to drown the main character when he finds out she's pregnant with his child. She survives, but loses the baby.
She lives in poverty, and then meets our leading man who helps her and she is later adopted into his family
She becomes a successful makeup artist working with her new adoptive mother *One reason she earned the mother's love/sympathy was because her fake name was the same as the mother's supposed dead daughter.
She falls in love with her adoptive brother (the man who helped her).
Beautiful and rich, she goes back to her ex husband pretending that she is a stranger who happens to have the same face as his supposed "dead" wife. She marries her ex again, wanting to ruin his life.

I don't remember much about the ending, only that she reveals who she really is to her ex and he's horrified and completely freaks out.

Some scenes/details that I remember:

A nurse had taken pictures when the ex had tried to drown the main character. The nurse uses the pictures to blackmail the ex into giving her money.
The woman gets plastic surgery to put a beauty mark by her eye. This is actually the most memorable scene for me.
Her new mom made her take horseback riding, painting and dancing, to imitate her dead daughter.
The first time she let her ex see her again was at a dance competition where he's in shock at seeing her face.

Evelia's drama may be tough since it's only one scene, but let's see if it jogs anybody else's memory:


The drama that has been bugging me for a few years I saw as I was trying to find something good on t.v. Then I saw this scene: it was raining, and a young man and a young girl were fighting. She tells him to let her pass but he keeps blocking her way. So then suddenly he lays on the ground and tells her that the only way that she is going to pass is if she stomps on him. And she stands there as he keeps getting wet.

Vicky is searching for two dramas that may or may not be Korean, but I bet there's someone out there who has an idea:


I saw these dramas around 2000-2002. I've been looking for them since but I have no idea what the title is or even what country they're from. My mom watched them in Mandarin and Cantonese but I remember complaining that sometimes the voices seemed like they didn't match the person speaking.

This one was a Kdrama I think. It had to do with…airports? In the beginning the characters are in the USA. The main guy is talking to somebody and the somebody asks him his views on love or something and he says that he doesn't believe in love. The main girl is over at the next table by herself trying to flag down a waiter to get a refill before she loses it. She slams her hand down on the table as one walks by and yells, "Excuse me I've been trying to get a refill forever! Do you see this cup?? There's a big chip in the cup! How am I supposed to use it?! It's gonna cut people's mouths!" She yells a few more complaints before slamming down a business card ("this is for the meal") and adding a penny ("and THIS is your tip!") and he falls for her there or something.

Then around the end of the drama, she runs to stop him from leaving at the airport and meets him at an elevator or something.
RELATED POSTS
featured
,
Name That Drama