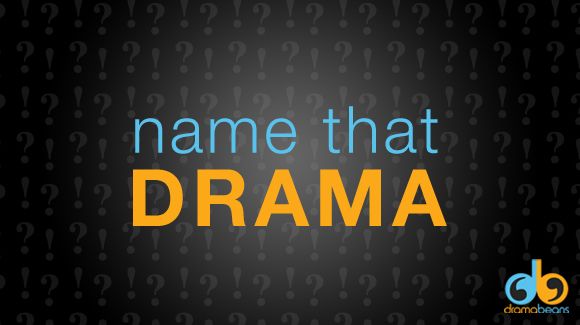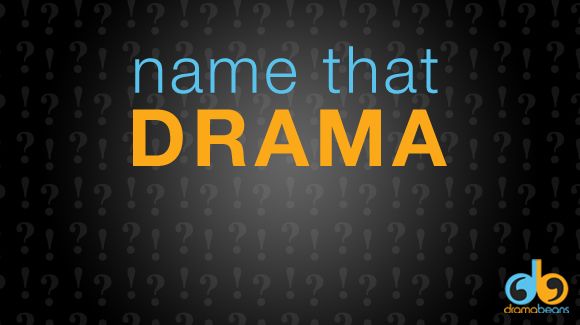 Lots and lots of unidentified dramas in this edition! In fact, I got so many drama requests this time around that I kept some of them out of this round, to keep things manageable. They'll be in a future post, so if yours didn't get featured this time, stay tuned.
Have at 'em, folks!
NC asks:


Hi, I've been trying to find the name of this Korean drama I've seen a long time ago. It was my first Korean drama and by chance I saw it during one of my sleepless nights. The main guy is some sort of reporter I guess. The main girl is quiet and she sculpts these clay wings. The guy must have done something bad to the girl because her mom? and friends don't like or approve of him. But she likes him and he was in denial about his feelings (of course). Towards the end he was going to see her but on his way there something fell on him and he didn't make it. Aaannd that's it. I don't know what happens after that because it was aired at an ungodly hour and I didn't know know what days it aired on. 

Pamela asks:


I hope this is enough info… Maybe 10 years ago my mom was watching a drama that I want to watch now. All I can remember is there was a little boy who had a bad home life and he tries really hard to farm cabbage (or some vegetable). He collected night water to fertilize the fields. Then I think the harvest was all bitter and he couldn't sell it so he was crying and set the fields on fire. That's all I can remember! But it was very heart wrenching! If this is enough for you to recognize the drama that would be amazing!

Poor kid. On one hand I feel bad for him… but maybe he has some anger management issues. Just sayin'.


Danielle wants to find one for her grandma:


My grandmother went to Korea last year or maybe it was the year before, 2011-12, and she saw a drama that was playing there then. She doesn't remember the name, but she really wants to know what the drama was because 1) she wants to watch it with subtitles, and 2) she didn't get to finish it and wants to find out what happens.

According to my grandma, there was a man whose wife had an affair with his brother in law. He saw it and went to fight with his brother in law and he fell and injured his brain. Then the man's mind became like a child. She's pretty sure that the man was not faking his injury. She also said that they all lived in the same house and they may have been rich.

Any help would be appreciated thanks!

What is it with rich people and brain injuries, dramaland? This is a real question.


Here's a question from Jim:


Sorry to be so vague, but:

It's a workplace drama, probably rom/com, involving detectives and prosecutors, the slightly older uptight male superior learns that his former colleague X is transferred to the region. He knows how drunk she can get. An episode or so later she does get drunk and in a car ride deplores, in a maudlin rant, the death of Admiral Lee (이순신). If only he had been issued a bulletproof vest, wah boo hoo.

The tone of the show was roughly like "She's on Duty" or "Call of the Country."

What was the show, and who played X? I want to watch it again!

Sharie's drama:


I'm trying to remember what this one drama I watched with my family a long time ago, aired maybe around 2005-ish? It's about a girl who somehow gets into an accident. There's a man who finds her and helps and loves her, and after her accident the man who helps her makes her face exactly like his previous love. But near the end, the man gets AIDS and… I think he dies?

Yup, it's a K-drama all right.


Ine's clues seem familiar, but I can't quite find a drama to match:


Need your (& your readers') help to identify the drama that help me sit through 3 months of maternity leave alone back in 2005.

The snippets that I remembered:

A guy and a girl met when they're on a trip (Singapore?), the girl is looking for her long distance boyfriend or something.
They end up having a one-night stand and both return to Korea not keeping in contact.
The girl got pregnant and her mom/unni took care of the baby. Then after some time they meet again… from here on it's kinda hazy for me. I remember the guy fell for her but she just skipped town and they lost contact again.
The girl went on to become an accessories designer, and that's how the guy finally found her again.

Can you please help? I need to watch it again.

Thanks a lot

Hm, my first thought was that this sounded like Only You mixed in with bits of Delightful Girl Chun-hyang. Han Chae-young mash-up!


cyn asks:


I caught little snippets of a K-drama that seem to be in the late 90s and weekend drama(?). I really want to know the ending.

What I remember about the drama:

2 sisters loved one guy.
The younger sister went in place of the older sister on a matchmaking date, then fell for the guy because he was rich(?).
The guy likes the older sister who is a designer.
The younger sister seem to have been sponsored by a rich family (the guy's family). Later the rich family kicked her out for lying.
Their mom (Korea's favorite mom actress?) became rich from loaning money to people. She started out very poor. She seems to have abandoned the family.
The younger daughter reunited with her rich mother and started to work at her mother's company.
One of her mother's clients asked her to teach their rebellious son the loaning business.
The younger daughter and the rebellious boy didn't like each other in the beginning.
The older sister married the guy in secret.

Alicia has two:


I've been searching for two dramas for a very long time, but haven't had any luck in finding them. Both of the dramas I watched in the early 2000s with my mom. She rented/borrowed them from a local Korean store and they didn't have English subs, but I'll do my best to describe them.

The first drama I have a bit more detail. To start off, I do recall the tapes my mom borrowed to be labeled "Man in Dilemma," but whenever I tried searching for that, I got zero results. It started out as two college lovers that broke up because the girl was moving to the U.S. to either get started on her career, or further her education… or both. The man ends up marrying another woman and has kids with her. Years later, the girl from college comes back to Korea and the guy ends up meeting with her and has an affair. The wife finds out by walking in on them. I don't remember much about the next events, I believe she runs out and gets caught in the rain and the wife's younger manager comes to the rescue. The wife and her manager both work at a publishing company for children's books, by the way. Through everything the wife and the manager end up falling in love, but he is also either married or engaged or something because the girl who is with the manager ends up tormenting the wife. Eventually my mom told me that the manager guy couldn't leave the girl he was with for the wife for whatever reason. I remember that last episode had an ending scene with a typical airplane shot and "one year later" written on the screen. Then you see either the manager or the wife receiving a letter from the other person.

I also feel that at some point the young manager and the wife end up running away together, but it was so long ago that I can't remember the details.

Speaking of not being able to remember details, the next drama I can only remember the very gist of what it was about. It's about a girl who is new to the music industry. I just recall her being a solo artist with a seemingly innocent image. There is also a rock band that's promoting around the same time I suppose. Over the course of the drama the girl and the singer from the band end up falling for each other. I can't exactly pinpoint what the lovebirds' struggle was in this drama, but I do remember the guy in the band being chased down and beat up a lot. Perhaps the management company did not want them together? I don't know.

Any help would be appreciated! Thanks in advance

K. doesn't have much to go on, but it would be hilarious if somebody knew it based on the clues. Er, clue.


I've got a request on behalf of a friend for the name of a drama she saw at the food court of a Korean supermarket. Her exact words: "All I saw was a fat girl and a guy that gets hit by a car." I hope the DB community can work their magic with so little info. She also mentioned that the drama didn't look recent and it was most definitely televised on SBS. Please help!

RELATED POSTS
featured
,
Name That Drama