Could We Love loses its spot on the SBS schedule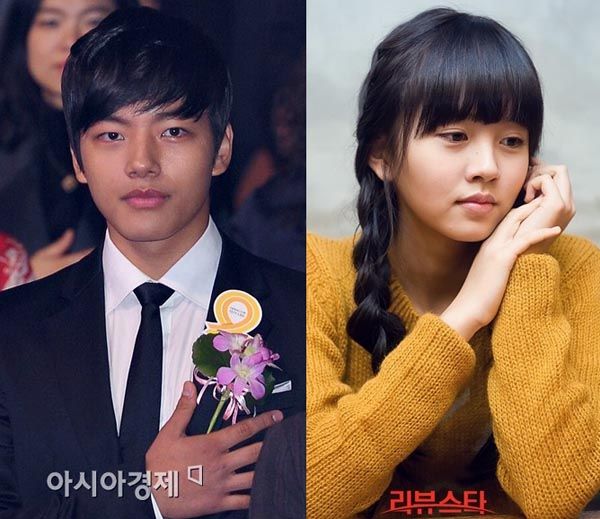 One downside to SBS granting I Hear Your Voice a timeslot (the show I just mentioned potentially starring Kim Jae-won and Lee Bo-young) is that in doing so it has passed over Could We Love?, another drama that was hoping for that upcoming Wednesday-Thursday berth.
Could We Love is the show reuniting frequent co-stars Yeo Jin-gu and Kim So-hyun (both from I Miss You and The Moon That Embraces the Sun), which also recently added Yoon Sang-hyun to its cast. It's about a younger-man-older-woman romance at the center (helloooo, noona-killer Yeo Jin-gu), though the "melo-romance" drama also describes itself as telling the love story of four couples. Produced by the writer-PD pair who did Scent of a Woman and Dr. Champ, both SBS weekend miniseries, Could We Love was to have told its story with a "fresh, delicate" touch.
Thus far only the above three actors have been cast, but the show will now have to wait to see if it can get a different timeslot instead. A rep with the production said that scriptwriting and filming delays prompted SBS's decisions to push back the show, though there's been no promise of securing a spot later. The drama that snagged the timeslot, I Hear Your Voice, had originally been looking at a KBS broadcast, only to get slotted in by SBS instead.
It's too bad since this was to be Yeo Jin-gu's first role playing the main character, but I'm not a fan of shows rushing forward when production delays are holding it back, so maybe this is all for the best. And even if this show falls through, I'm sure he'll land another leading role in no time.
RELATED POSTS
Tags: Kim So-hyun, Yeo Jin-gu, Yoon Sang-hyun