Gu Family Book's half-gumiho rises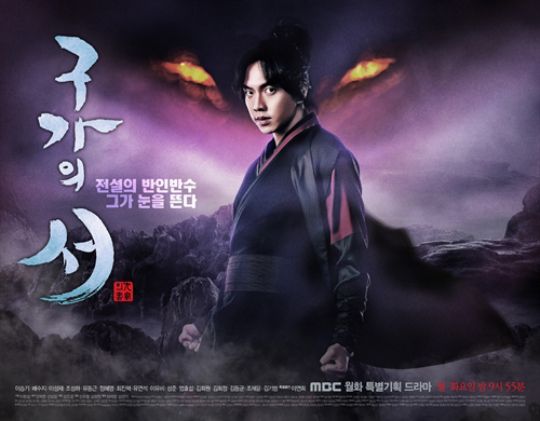 girlfriday: So, the posters are finally out for Gu Family Book…
javabeans: A poster is just a poster, right? It doesn't mean anything or set a negative tone or portend doom or anything?
girlfriday: *awkward pause* *dodges question* Look, a squirrel!
javabeans: Because I dunno about you, but suddenly I'm a lot more nervous about things to come in this drama. Because if a poster is not merely a random piece of artwork, now I have to prepare myself mentally for glowing omniscient cat eyes of doom, flesh-eating diseases, and martial arts sequences punctuated by swooshy sound effects. I'm just not ready for that.
girlfriday: You're forgetting the all-important storyline where apparently being a gumiho gives you really bad hair.
javabeans: From some angles (okay, just the one) Seung-gi looks pretty good. From all other angles, he looks like Chia Seung-gi. Except that I'm afraid to water him after midnight when he turns into Chia Gremlin.
girlfriday: He's not… really going to look like this in the drama, right?
javabeans: …Do you want the happy answer, or the true one?
girlfriday: The happy one, naturally.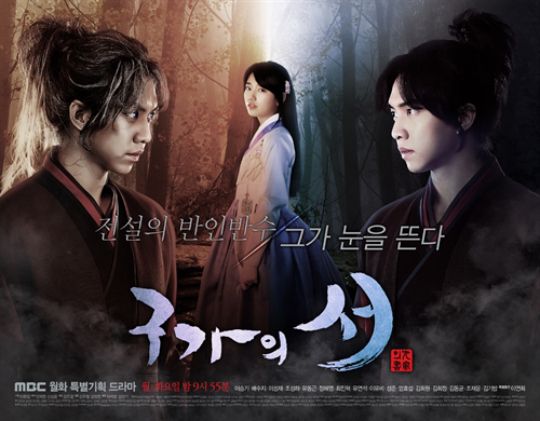 javabeans: Then no, the promos and stills and previews are all wrong. He will be simultaneously hot and adorable in the drama, which has zero chance of sucking. Even if Great Gatsby is watching. Waiting. Being totally inconspicuous like a good lurking hellbeast.
girlfriday: Yeah thanks for that. This is why I hate it when posters get released so late in the game. You get all excited based on a few stills of puppy in a ponytail, and then Wham! They hit you with the overzealous gumiho photoshop. I don't know when he's going to find time to fall in love and learn martial arts if he's going to be so busy drinking blood, eating brains, and finding a cure for his necrosis.
javabeans: Well, if we're going to have a zombie doppelganger loose on our hands, it seems fitting that he'd be hungry for human organs. Though admittedly, "Liverrrrr" doesn't have the same ring as "Braiiiins."
girlfriday: Who knows, maybe he'll only want Cooooooow.
javabeans: Maybe he'll buck the trend and be a vegetarian zombie half-gumiho Chia-Hero.
girlfriday: That would explain why he looks half-dead.
javabeans: Fingers crossed that the show's half-decent.
girlfriday: Or someone eats our brains.
javabeans: I don't like these odds.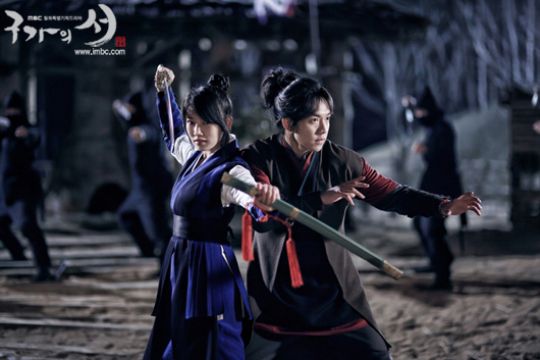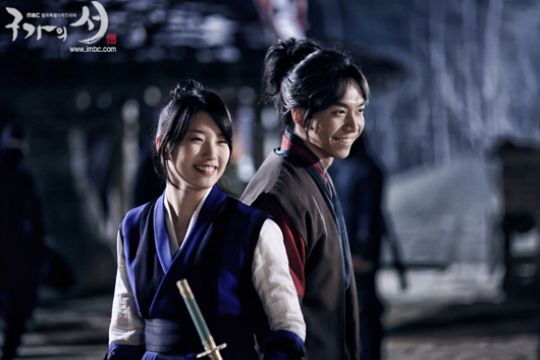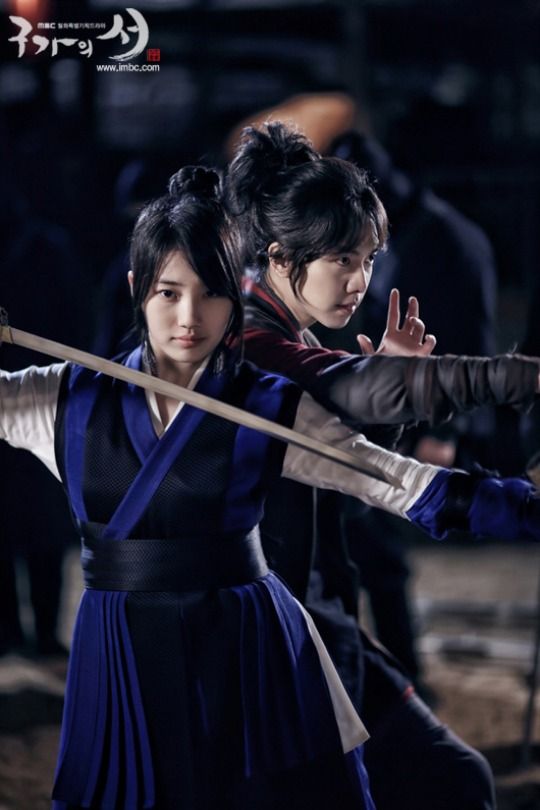 Via iMBC
RELATED POSTS