Name That Drama: House-hunting, identity-swapping, prison babies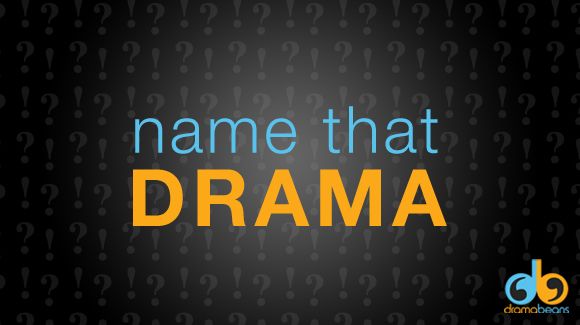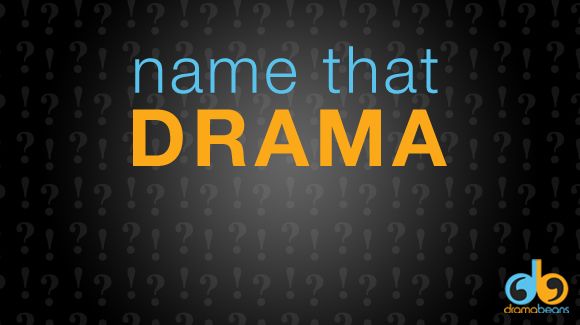 Seungri asks:


There was this drama that I watched back in the early 2000′s, somewhere between 2002-2005. I don't remember much except that there was a scene where the main guy is sitting at a playground at night and he looks up at the moon and sees the main girl's face on it. He's very startled by this vision and it's quite comic. XD If I'm not being confused with another drama, at the end of the series, he marries her and you see them walking along with babies strapped to their backs.

Karen doesn't have a lot of details, but the window is fairly narrow:


I just read your Name That Drama post, and I would be so grateful if somebody cam help me identify this drama.

My memory is fuzzy, but I believe this is an SBS drama that broadcasted in 2006 or 2008. I only watched the first episode. It was about a unmarried older woman who was finally successful in her career in obstetrics and gynecology, but she found out her father or family lost the deed to the land they own and now she owes a lot of money. The story seems to have a light and comedic tone.

Thank you so much.

hanny:


I'm not really sure if it was a Korean drama. All I remember, it was a 90s drama, the girl just moved into town, and she's looking for an apartment. On her way she meets this handsome rich guy (that kind of perfect cool guy) and I think she gets a crush on him at that moment. While looking for an apartment she got into a fight with this man (opposite of the perfect guy, not a gentleman) for a room. But in the end the ended up sharing an apartment room accidentally. Then she found a job and the perfect man happened to be her boss. I vaguely remember that even though she has a crush with the boss, that apartment guy was always there for her despite his attitude, and I guess in the end she realized that she loved him.

That would be lovely if you and everyone in DB land could help me. Thanks.

Ah, the hallmarks of K-dramas. Can you name Niz's show?


At the beginning, a young woman from a good family comes to a couple's home alone. She's pregnant and is about to give birth. The wife of the homeowner is also about to give birth to her own child. They both give birth to girls, but the young woman dies after delivering her child.
The homeowner's wife reluctantly takes in the child in to raise her as well as her own (per husbands request).
When both girls grow up, the young woman's family tracks her down. The homeowner's wife is not very rich and in order to give her own daughter a "better life", she lies that her own daughter is actually the young woman's child while keeping the real heir with her.
Both girls fall in love with the same guy that they have met (who is a doctor!), but the doctor falls in love with the homeowner's wife's daughter.. I think they become a couple.
The homeonwer's wife's daughter finds out first that she isn't the real heir to the fortune, because her blood type and her supposed mother's blood type didn't match, but decides to keep it a secret because she became power hungry. Not sure. The real granddaughter also finds out they were switched eventually.
The real daughter of the rich family meets a man, and I think she eventually has a son. I don't know if that man is the father or not, nor do I know if that baby is really hers… because I remember I missed quite a few episodes.
I also remember the homeowner's wife needed a liver transplant, and her daughter was the only match. The daughter didn't want to do it at first, wanting her mom to just die, but eventually gave in and helped her mom out.
I remember seeing this between 2003-2005. This was shown subtitled on AZN TV in the US, so I don't know if this was the true air year in Korea. I don't think it came out before 2000, though.

Summer asks:


Hi, I need help in identifying a Korean drama. Recently I went to Taiwan for holiday and watched a few episodes of this Korean drama. It was dubbed into Mandarin and I don't know its title.

There is this lady, A, who got wrongfully jailed for murder. She gave birth to a baby boy while in jail, but they took her baby away. The real murderer is another lady, B.

The father of A's baby somehow ends up marrying B, but he doesn't seem to love B.

There's this CD that contains the proof that can clear A's name. That's all I can deduce from the few episodes that I watched. Can anyone help me identify the drama so I can find out the ending? Thanks!

omolady's show:


This is a drama I saw dubbed in my language about 6 years ago. It's about a girl who lives to take revenge on her father and his second wife. Her father left her mother, her and her little brother when she was younger, for his mistress. They were left without any money. Her little brother was sick and one day he died on the way home from school. Her mother is so devastated by the loss of her young son that she literally cried her eyes out and became blind.

The girl wants to take revenge on her father and his new family and she joins their company. She becomes a script writer for a new drama in which her stepmother plays the lead. The drama script is based on her own life story with the stepmom playing the part of her own mother to make her know the pain she put her mother through. Her father has a new daughter with his mistress and she has a fiancé. The girl wants to take revenge on her stepsister by taking her fiancé. At first she only wants him for revenge. Later on she starts to love him (duh).

When everyone becomes aware of the situation and the script and lies all hell breaks loose. Her stepsister becomes mentally ill when she finds out what her father and mother did to her father's previous family. I don't know what happens to the father and stepmom. The fiancé who was loving the girl now feels betrayed by her. But since her love for him is sincere they marry.

When she goes to live with her family-in-law, her mother-in-law and grandmother-in-law don't treat her well even though she does everything around the house. Her father-in-law is good to her and so is her husband. I really want to know what happens next.

Long story short… Does anyone know what the name of this drama is? Thank you DB community.

RELATED POSTS
Tags: featured, Name That Drama