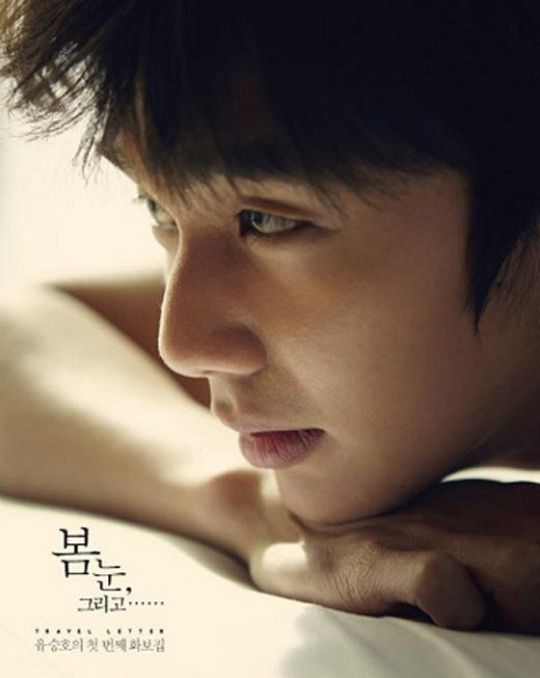 There's never a real "last one" when it comes to these Last Photoshoot Before Army Duty, No Really This Time spreads, is there? Not that, yunno, noonas be complainin' about another glimpse of Yoo Seung-ho, and rolling around in bed at that. And just when you thought you had two years of inappropriate-crush-free army duty on your slate…
The shots are from a photo book that's being released this month, called Travel Letter — Spring Snow, And… Oh, titles full of vagueness and the ellipsis of musing. It's Yoo Seung-ho's first solo photo book, filled with pictures while traveling in Japan leading up to the days before his enlistment. The celebrity photo book is a pretty common thing, but the timing's a thing of beauty — released just a month after going off to the army. These days stars are managed so well that it hardly seems like they left at all.
The 19-year old actor sneaked into basic training on March 5 without any fanfare or press, and is garnering nothing but public love for choosing active duty and going at the same age when his non-celebrity peers would serve. With a full resume and army duty in his rearview mirror and the rest of his twenties to be filled with leading man roles once he's out, it's a win-win. Now if only they made a pill for making the wait go by faster, I'm sure Dramabeans readers would buy out the whole supply. Though photoshoots in bed do help to dull the pain.
The photo book will be released April 15. Yoo Seung-ho will be released 2015.
Via DongA
RELATED POSTS