More posters for revenge melodrama Shark
KBS's new Monday-Tuesday drama Shark is gearing up to premiere tomorrow, and it looks like it's going to be one helluva melodramatic ride. I mean, once you decide that your hero is going to change his face to enact his revenge, there's no goin' back from that — a new mug is pretty far up on the Scale of Melodramatic Shenanigans. But coming from the team behind Resurrection and The Devil, I think we can expect to be taken on the fun kind of dark and twisty journey. And it doesn't hurt that it looks beautiful.
One thing's for sure, they're really going to town on their shark metaphors. The funny thing is, the original concept behind the shark title — "Sharks don't have swim bladders. In order to stay alive they must constantly be on the move. If they stop they die" — is interesting and works nicely to evoke a coolheaded hero who's always on the move and always one step ahead in his revenge game. And I do actually like the poster of Kim Nam-gil's head half-submerged in water, since it's at least going for a concept full-gusto. But that's about as literal as I want to get with that. The shark necklaces have got to go. I can't be the only one busting a gut every time one of those shows up onscreen.
The 20-episode drama will follow Kim Nam-gil's tale of betrayal and long-awaited revenge against the chaebol family who ruined his life, and his star-crossed romance with Sohn Ye-jin, the daughter of the family he's determined to ruin. I'm looking forward to both actors' returns to dramaland, and thankfully this is the kind of melo I can stomach. I do enjoy comeuppance dramas, especially if the revenge is elaborate and smart (keyword being smart, which I sincerely hope is the case). Don't let me down, Show.
Shark premieres tomorrow on KBS.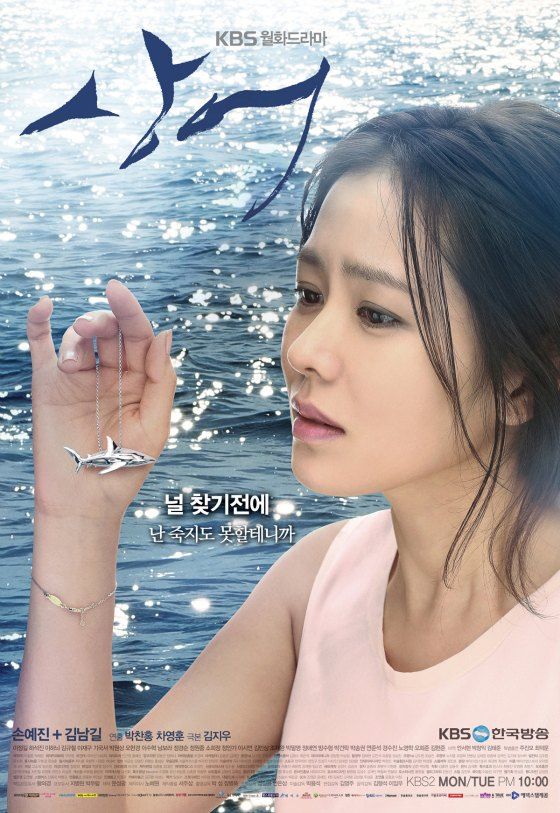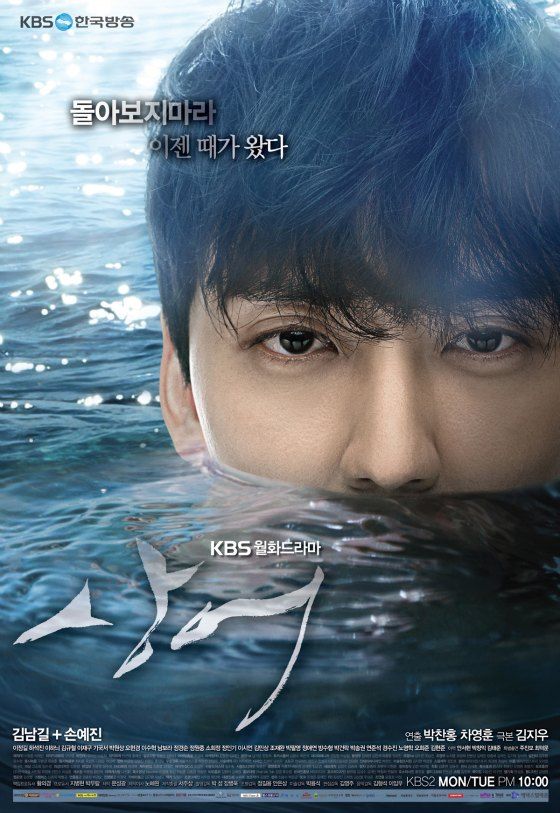 Via KBS
RELATED POSTS
Tags: Kim Nam-gil, Shark, Sohn Ye-jin