Name That Drama: Non-K-drama edition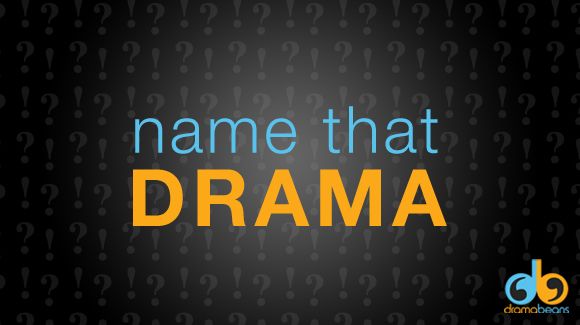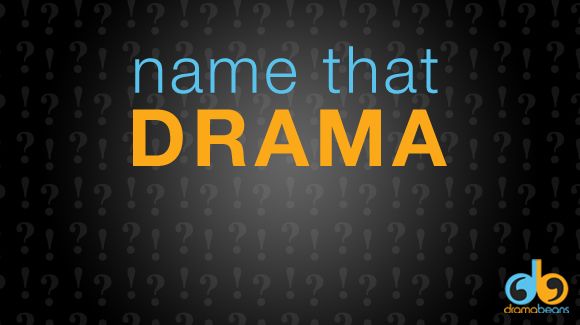 Most of the Name That Drama entries have been Korean dramas (or thought to be Korean dramas — looks like quite a number of other Asian dramas have slipped through the ol' memory cracks!) because, well, we know those best and that's where we're most helpful. But I think the 'Beaniehood is pretty well-versed in all sorts of international dramas, so this one is dedicated specifically to all those Japanese, Taiwanese, and other-language shows that have been niggling at your memories. Go to town.

lovelyday knows her entry is a J-drama, but needs help narrowing down the title:


Hello, I'm trying to find this Japanese drama that probably aired in the early 2000s (not very sure). It's about this group of female staff in the same department, and their department does all these trivial and miscellaneous tasks such as repairing equipment and moving things around in the company building. Then there's their head of department (I think) who's an eccentric man who keeps a cat on his desk, and their department's office is in a dingy, dark, messy room. Basically their department is looked down upon by the other staff, and the ladies in the department always get into confrontations with another group of female staff (probably from another department that's more highly regarded). I remember watching them stare at each other from across the corridor. I remember there being a few seasons as well. I hope that's enough info, thanks for any help!

Rohmah from Indonesia has quite a few drama entries, which sound like they all aired on broadcast TV there. Let's break 'em down one by one:


I am super glad that now you have "Name That Drama" section since I am almost killed by this crazy curiosity of not remembering some old drama titles. Well, I have plenty on my list but this time maybe I mention five of them. Thanks in advance.

The first was Japanese drama. I don't remember the year but maybe late '90s or early 2000s. Two guys with the same face, one of them had passed away, the other was son of a rich man and he wasn't a nice guy. At least he was cold to the girl. He had a mole somewhere on his face. I don't know the whole story but there was one scene when the guy throwing stones either to a lake or river (I know, that scene is very common in many drama). Just in case any Beanies are from Indonesia, there is one more clue: It was aired on TPI at 6 pm.

And the second…


Now this one is a Taiwanese drama that aired in the mid 90s. It's about a happy family with two children, Hui Sin and Chia Sin. Hui Sin was diagnosed with severe leukemia and had to find a donor. Later the birth secret revealed that Hui Sin was the daughter of daddy's ex-girlfriend.

Some memorable scenes that I remember: When the birth mother came visiting Hui Sin in the hospital, she called her "nurse." After she left, Hui Sin told daddy that she did it on purpose. Then, there's a scene when dad's wife recalled Hui Sin's childhood, that she was afraid of thunder and always looked for her whenever it rained hard. Then there's a scene when Hui Sin fainted while quarreling with the brother. Hui Sin had to break up with her boyfriend, Hui Sin attended an examination. Really, it was a tearjerking drama. It was aired in Indosiar at about 12 or 1 pm. There was even an Indonesian remake for this drama but then again, I forgot the title.

A third one:


It's Taiwanese again. There are two women with the same faces, one is a famous actress and the other is an ordinary housewife. The actress died of an accident, and it happened that the housewife was mistaken as the actress. Her husband was a workaholic and didn't pay much attention to her, then there was another guy who was nice to her. Sometime in the middle of the story the housewife gets pregnant and the nice guy accompanies her to buy baby supplies.

And the last one — yikes, yanking a drama licensed from abroad? That sucks. You figure you paid for it, you could at least air the whole thing.


The last is Chinese drama (I think) that aired here in the mid 90s. It was in the original year of the drama, maybe older. It was about a remote village woman who loves a guy in the military (at least I remember the guy wore military uniform). Her hair was braided, she wore traditional clothes. It quite gave me an eerie feeling back then, especially the soundtrack, even though I don't understand any Chinese words. A much older guy loved her too. There was an attempt to run away from home. The girl sent a letter to the guy but the letter didn't reach him. The guy was hiding somewhere and it was rained hard at night. Sorry the clues are so random. The TV station aired it twice but never gave the viewer a chance to watch till it finished, it cut the drama in the middle, left us hanging in the air up until now.

Now, I trust you, all beanies around the world to solve these cases. Neomu kamsahamnida.

sml has a much newer selection:


I watched this Japanese movie within the last two years, so I believe it's fairly recent. It's about a young man who goes to work for the government. His job is to inform people that they have one day left to live. In this version of Japan, the people are all vaccinated when they're kids and a portion of these vaccines are fatal, meaning that when they turn 21-ish, an unknown group of people will immediately die. The idea behind this vaccine is that it will promote a productive society — live to your fullest because you don't know when you'll die kind of belief.

There is one vignette of a young, struggling musician who abandoned his friend for stardom. Once he realizes that he will die, he seeks out his friend and expires during his final performance on a TV show.

I also remember a female politician who is fiercely in support of the vaccine legislation but her son is something of a recluse. She keeps him in his room so that he doesn't tarnish her image. Later, we find out that she was originally against the law and wanted to remove her son from the program. The government silenced her by some sort of shock treatment, I think. Towards the end, the son dies dramatically either because of the vaccine or because he was shot (I don't remember which).

I believe the movie ends with happy children going to get vaccinated.

Thanks for the help — not knowing is driving me crazy!

Last but not least, here's Averie's:


I know that typically Name That Dramas are for Korean dramas, but I suddenly remembered this really old drama and I need your and all the readers' help – flower hairpin tattoo intrigue!

I wasn't old enough to be interested in watching it, so it was probably around 10 years ago, but I remember my mom explaining the plot to me and the memory of bonding with my mom in these moments is really poignant so this means a lot to me.

I'm sure it's Chinese, probably a mainland C-drama, and took place quite a bit in the past.

I wouldn't say it's historical palace intrigue, but it took place in that period of time when men of rich families could take more than one wife.

The plot, or what I remember of it, is the first wife switching her daughter at birth because she needed a son or she would lose her position to the second wife. The daughter grew up in a poor family and then meet the switched son of her "fake" mom growing up within the privileged family and fall in love.

She becomes pregnant, and gets married (?), but her real mom tries to bully her out not knowing that it's her real daughter. Someone (her mom's maid?) pushes her down the stairs and she miscarries, but her mom sees the imprint of a flower hairpin that her real mom placed on her as soon as she was born by heating the hairpin, and then her mom becomes nice to try to make it up to her. That's all I remember, and I really want to re-watch it and find out the ending!

RELATED POSTS
Tags: featured, Name That Drama