Doctor serves up more summer horror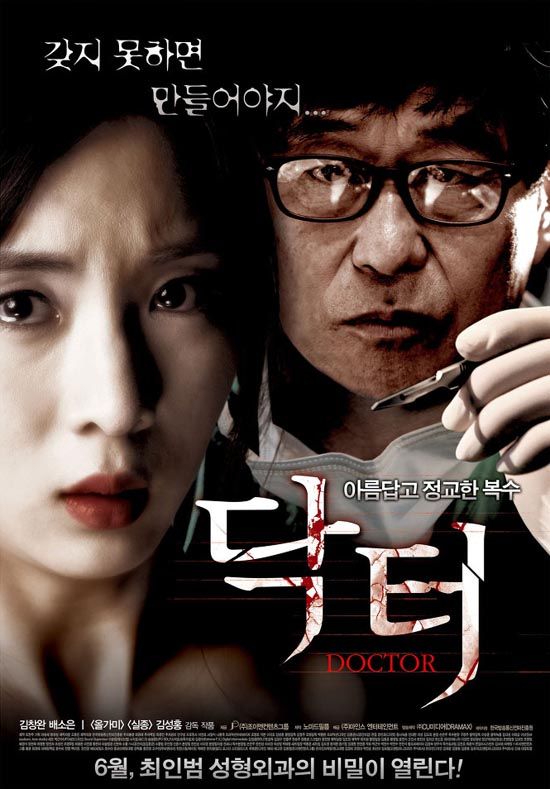 Shudder. You know summer's approaching when the movie industry starts churning out horror flicks and thrillers like they're candy. Terrible, nightmare-inducing candy. So far this season we've had The Webtoon, Monster, and Scary Story 2; here's the latest entry, Doctor.
The stills from this one are enough to keep me far, far away—so fair warning if you're a wuss about horror like me. Don't blame me when your imagination gets stuck picturing all the terrible bloody possibilities of your doctor tying you up and taking out his psychopathic instincts on your person.
It's worse because it's Kim Chang-wan playing the part of our crazed plastic surgeon, since I know him from a career of playing warm and/or quirky ajusshi characters (see: Coffee Prince, Triple, Queen of Reversals, End of the World). It's always the nice ones who give you the most creeps when they turn evil.
The plot kicks off when our doctor villain witnesses his beautiful young wife cheating on him, which unleashes his dormant killer instinct and starts him on an "elaborately beautiful" (?) revenge plan. Um… I'll give him elaborate. I'm not so sure I'm there on the beautiful part. So if B-list horror movies are your thing, have at it. I'll… be standing over here with the less grisly titles.
Bae So-eun, a 24-year-old rookie actress whom I thought for a second was Lee Chung-ah, plays the cheating wife who shatters the doc's illusion that his life was perfect. Message: Don't cheat? Though I guess the message could also be: Don't turn into a raving lunatic psycho killer.
Doctor comes from the director of The Hole and Disappearance, Kim Sung-hong, who seems to specialize in the horror-thriller genre. The movie releases June 20; watch the trailer below.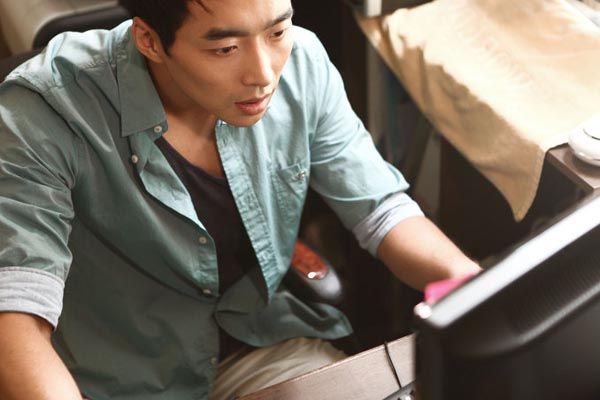 Via TV Report
RELATED POSTS
Tags: Bae So-eun, Kim Chang-wan