Joo Ji-hoon and Min-ho join Medical Top Team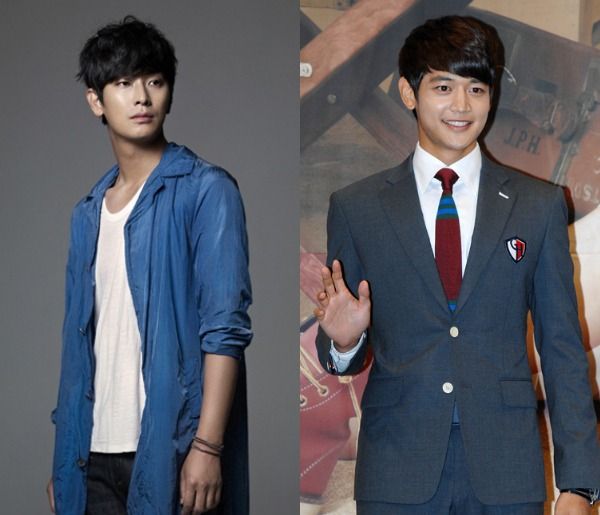 So I think this rounds out Team Genius, aka the doctors on Medical Top Team, the new fall MBC drama about the Super Elite Team of Doctors Never Before Seen on Television, Nope. There's a confirmation in for Joo Ji-hoon, who's been cast to round out the main triangle/rivalry with Kwon Sang-woo and Jung Ryeo-won; and a new addition in idol-actor Min-ho (To The Beautiful You) who will play the team's maknae.
Wait, I thought Oh Yeon-seo was the team's maknae. You're just going to call every new member of the cast the new maknae until you're done, aren't you? Maybe they didn't anticipate casting so young for Min-ho's role. I will admit I'm going to have a hard time believing he's the best in his field, per Team Genius's requirements. He's adorable as a maknae anything, but let's just say To The Beautiful You isn't exactly a ringing endorsement of acting skills for anybody.
The new medical drama from the writer of Brain and the PD of The Moon That Embraces the Sun stars Kwon Sang-woo as a bad-boy surgeon and team leader, and Jung Ryeo-won as an ambitious and charismatic surgeon with a warm human touch. Joo Ji-hoon will play the director of internal medicine, a character described as a "double-edged sword," with a gentle demeanor but a cold, calculating side underneath it all. Wait, so Kwon Sang-woo plays the bad boy with a heart of gold and Joo Ji-hoon plays the golden boy with a heart of darkness? Does one of them not feel pain while the other feels only pain?
Min-ho will play a third-year resident in thoracic surgery, and he's the only character who's just plain nice, no caveats and hidden agendas. Well, if you don't count unrequited puppy love as an agenda. He'll have a one-sided crush on Oh Yeon-seo's character, and be her guardian angel. He's described as well-mannered and quick on the uptake, which should come in handy as the low-on-the-totem-pole worker bee on the team.
Medical Top Team follows Two Weeks and premieres in October.
RELATED POSTS
Tags: Joo Ji-hoon, Min-ho