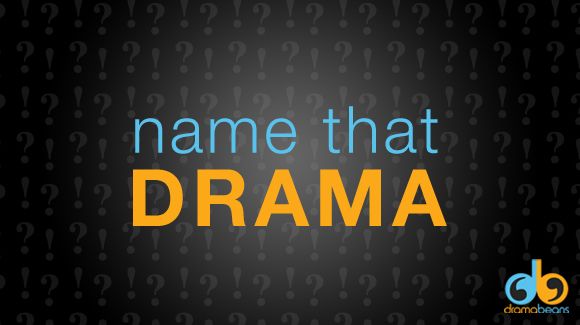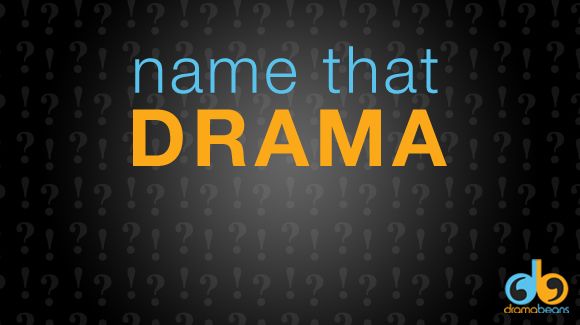 More dramas to name!
As always, you can send us requests for unidentified dramas for future posts. Note that we're going to stick to stuff in the Korean drama (and sometimes film) landscape, because that's just what we do here. I may at some point repeat the non-Korean drama feature, but that'll be the exception and not the rule. Thanks!
Linda asks about a relatively old series:


Around the late '90s, there was a series of episodes that I thought were named after colors, but I can't find them anywhere. I don't remember anything about the episodes, but I remember the "Green" one was very sweet and romantic and the majority of the scenes took place in a very (obviously) green, lush field. I think there were only 8 or so episodes and each one was centered around the mood of the color it was titled.

I hope you or your readers can help me find this series. I remember really enjoying them.

princey808 has two:


Hey! So I have these two K-dramas that I remember extremely little from that I have been searching for for years. I only remember one scene from each drama, but they were pretty unique so I'm hoping you guys can help me find them.

For the first drama, the only scene I remember is when this guy wakes up in a subway station because someone (I think in his family?) moved him there as a prank or revenge. I think he was wearing blue PJs, and his mattress and everything was moved with him too. I kind of remember that this drama had a sitcom-y feel, but my memory gets fuzzy on that part.

For the second, I remember this funny scene where two of the characters, a guy and a girl, utilize this tracking mechanism on each other's phones to find out where the other is and they run around everywhere until they finally see each other in the park and one of them catches the other. The phones I remember looked like the premium ones in the early 2000s, and this one seemed a bit sitcom-y too, but not as much as the other drama.

I think both dramas aired in the early 2000s, and definitely not in the 1900s. Please help me find them! Thanks!

I recognize the drama Cat's looking for, but I'll leave the fun of ID-ing it to you guys! Hint: The drama is tagged on this site (as in: these tags), but not recapped.


It's about this rich lady who is very arrogant and stuck up but in a comical way? She somehow gets into an accident and loses her memory. She ends up in the countryside and loses her arrogance by helping the old ladies and grandmas there. I remember she loved makgulli (rice wine) and there was this one scene where a lady wanted her help but the girl refused so the lady bribed her with the makgulli and the girl went to help her without a moment's hesitation.

Thanks to anyone who helps!

ninjjambbong's drama sounds familiar, though you guys will probably know the specifics better than I do:


If I had known this existed, I would've asked so much sooner!

So I've been searching for the name of this drama/movie/dunno, but I just can't find it, with the combination of vagueness and the theme: the all-popular body-swap.

There is a car accident and a man accidentally hits a women, killing her or knocking her unconscious. Then her ghost possesses him (or something along those lines). This leads to a scene, I think, with that guy wearing high heels and lipstick (obvious why I remembered this…) and I remember there was someone's grandma towards the end?

Hopefully someone can answer my question! Thanks!

Sounds like the one makeupmag wants takes quite a dark turn:


This was a K-movie I'd watched several years back on television. It was basically about a girl who confuses a guy's kindness for love. She has this huge crush on him and I believe she spies on him, to the point of stalking him. I think there was a fish tank and a video store involved but I can't be certain. There were phone calls involved, for sure. It all plays out quite innocently and sweetly but the jarring ending gave me a jolt – he rejects her very harshly and I think she kills herself. I could be wrong, though! Thanks for your help, Dramabeanies!

Lina asks:


Based on the female lead's make-up, it's probably in the late '90s. The female lead's family is Christian and her father is a pastor, whereas the male lead's side are very strong Buddhist believers. I can't remember any particular scene but I recall the guy's grandmother and the girl's father very strongly opposed the pair (naturally). I know that's not a lot of info but I don't think there are many dramas dealing with religions so maybe someone remembers. Thanks a lot.
RELATED POSTS
featured
,
Name That Drama