The love triangle takes off in Good Doctor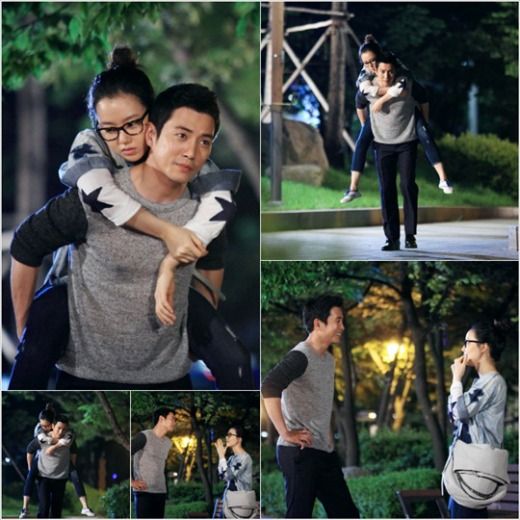 I suppose you can't blame a girl for waffling if she's got her pick between Joo-won and Joo Sang-wook, can you? Here's another batch of stills and a new teaser for KBS's upcoming medical drama Good Doctor, featuring our heroine Moon Chae-won cozying up to cold boss man Joo Sang-wook, and spending more time with intriguing genius co-worker Joo-won. The teaser also gives us a little backstory for the hero, and sets up why he chooses such a difficult profession.
The warm human drama follows the story of surgical fellows at a university teaching hospital, where Joo-won's character Shi-on, an autistic savant, trains to become a pediatric surgeon alongside Moon Chae-won. Joo Sang-wook is their hard-nosed supervisor, an assistant professor and star doctor at the hospital. The piggybacking stills come from a flashback sequence set in med school, which is a relief, given that Joo Sang-wook is a teacher, not to mention engaged at the start of the drama. But she had a pretty big crush on her sunbae back in school, and made a drunken confession while he piggybacked her home.
She'll find herself more and more intrigued by Shi-on, of course, and despite his childlike personality, they'll share a sweet and innocent loveline. New stills feature the hero performing an emergency procedure in the street (I'll bust a gut if there's one per episode), and the teaser is a nice little montage of his backstory. He narrates:
The day the tree smelled of ice cream, Rabbit went up to heaven.
The day the mine smelled of rusty metal, Hyung went up to heaven.
Little Shi-on: If I become a doctor, can I make them not go to heaven?
I wanted to let them become adults.
I want to give children the gift of a future.
Awwwww. Good Doctor premieres August 5 on KBS.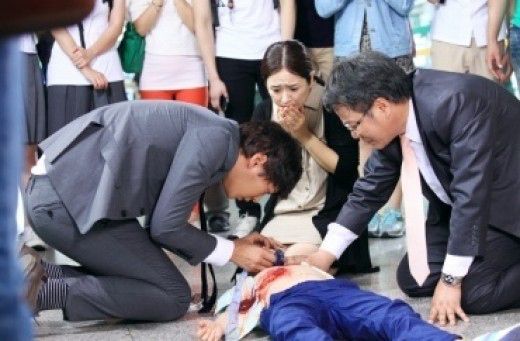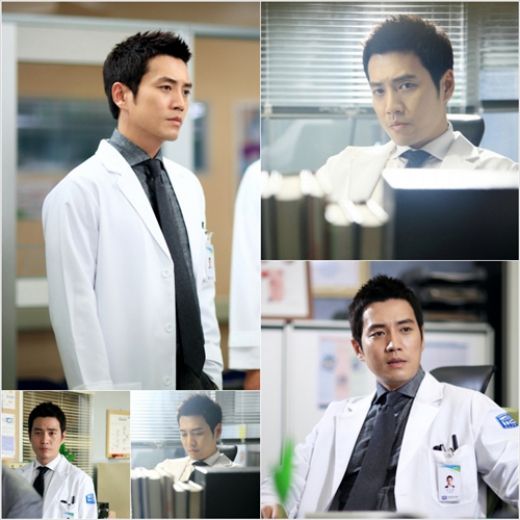 Via TV Report
RELATED POSTS
Tags: Joo Sang-wook, Joo-won, Moon Chae-won