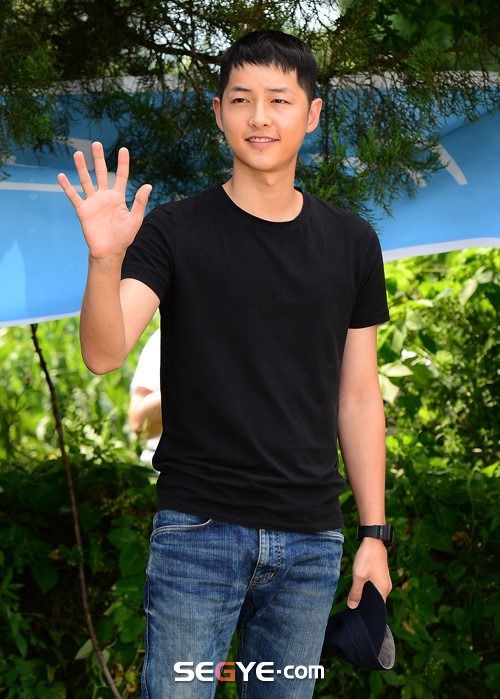 Aw, I hate this part. Time to send another one off to basic training. It's enlistment day for Song Joong-ki, who reported for duty on August 27 at the Gangwondo Chuncheon military base. He'll be serving active duty in Chuncheon, and is notably the first celebrity to enter the army after the entertainment unit was recently abolished. He held a fan meeting last week with over 1400 fans, and spent the rest of his time before enlistment day with his family.
The 28-year old actor debuted in 2008 with a small part in the film A Frozen Flower, memorable early roles in dramas Triple and Will It Snow For Christmas, and went on to star in hits like Sungkyunkwan Scandal and Tree With Deep Roots. Last year he had a fantastic year as a headliner, with the melodrama Nice Guy and the movie A Werewolf Boy. It's kind of amazing how recently he was a fresh-faced newbie; he's certainly come a long way in just five years.
Group hugs and marathon sessions of There's No Such Thing As Nice Werewolf Boys in Sungkyunkwan begin now.
See you in 2015!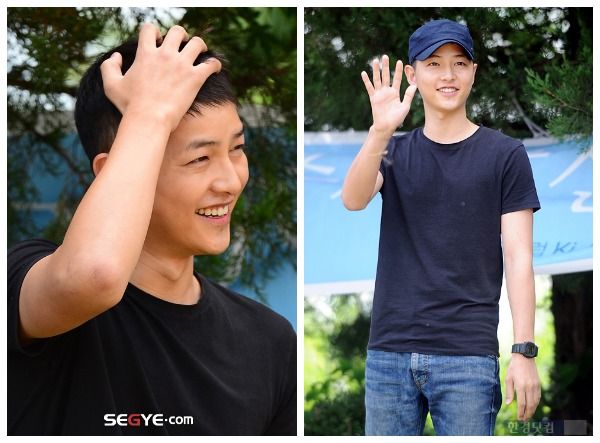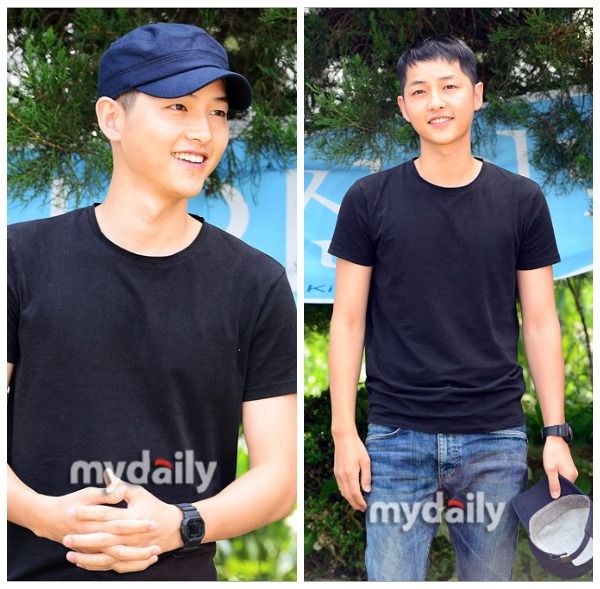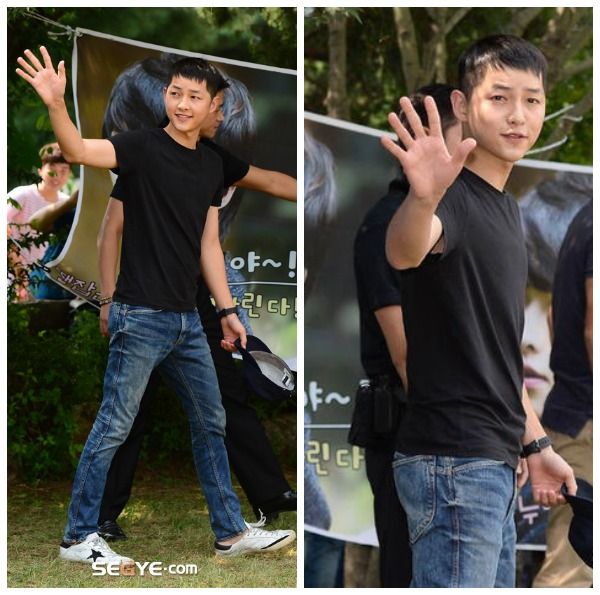 Via Star News
RELATED POSTS
army duty
,
Song Joong-ki