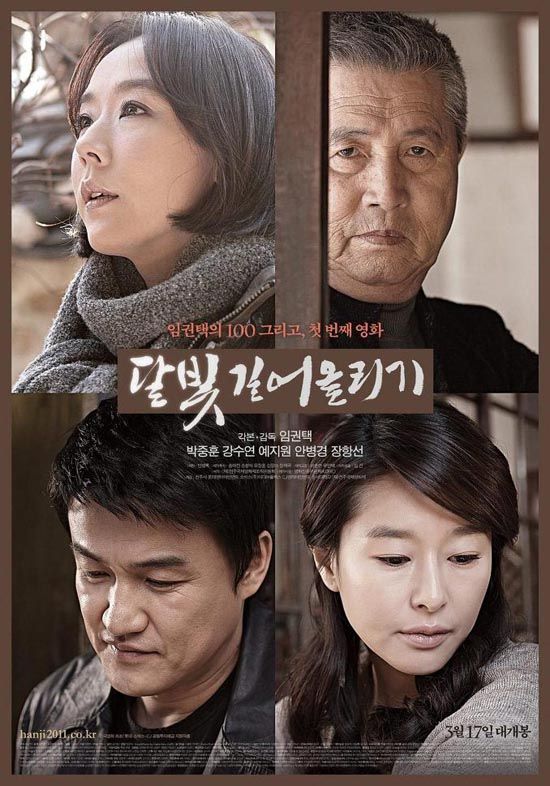 Hanji is the name for Korea's traditional paper, made from the bark of dak, a tree that grows in some mountainous areas of Korea. It is also the international title of director Im Kwon-taek's most recent film, which is unsurprisingly about the traditional Korean paper. In this film, director Im crosses the line between exploration of the relationship between Korean culture and Korea's people and a puff piece, which is essentially the content of the documentary film being made within this film. Although there is a loosely woven story around all the exposition about hanji, the hanji itself is the center of the film and raises the question of why a fictional narrative was drawn up at all.
The ostensible center of the story is Pil-yong (Park Joong-hoon), a Jeonju civil servant who finally gets promoted whose new job is working in the Hanji department of the Traditional Cultural Center. His first big project is to help in the organization of the restoration of the Annals of the Joseon Dynasty, an ancient historical record printed on hanji. Such a restoration could be a boon both to the keeping of those historical documents as well as possibly to the small number of papermakers still in business, as well as give Pil-yong the income boost to better support his disabled wife Hyo-kyung (Ye Ji-won) and bring their son back to live with them.
As Pil-yong gets more personally interested in the project, he is also assigned to assist documentary filmmaker Ji-won (Kang Su-yeon) in her making a film about hanji. While the two of them share a vitriolic attraction, Pil-yong has his hands full trying to wrangle together the papermakers into accepting an admittedly lowballing deal that the Cultural Center came up with due to an unexpected shortcoming in the budget. Yet, as he learns more about hanji, he becomes more convinced in both the project as well as the value of the paper itself.
While not an actor in the film, director Im's face is prominently on the cover and part of me wonders if Pil-yong is actually his proxy, standing in for his own increased fascination with hanji during the conceptualizing and writing of the film as the film itself seems more interested in hanji than telling a good story. And the interest in hanji shows only the positive aspects. Pil-yong's story recedes to the background as the camera follows Ji-won's documentary filmmaking, giving lots of time to the photography of the many objects woven from hanji as well as an interview with a professor extolling the virtues of hanji with the only moment of critical questioning deflected.
Ji-won's documentary, as well as some of the educational documentaries that Pil-yong watches as he gets acquainted with his new job, frequently take up the whole screen, dropping the narrative entirely for several segments and exposing the heart of Im's film: Hanji is essentially a puff piece about the virtues of the traditional Korean paper, with a fictional account of people falling in love with hanji wrapped around it to give it a narrative framework. I call it a puff piece because the film has only that one brief moment of questioning and is merely a lead-in to a Socratic dialogue.
Furthermore, because the story itself isn't built upon either character or conflict, while both are present at its corners, it exists mostly as a means of delivering information about what hanji is and why it is so significant, which is ultimately akin to puff piece journalism. That the Korean title of the film is the same as the title Ji-won bestows on her documentary demonstrates that the film is merely a wrapper around a documentary.
And I have to admit that the information presented is pretty interesting, learning the difference between Korean papermaking and the similar Japanese washi papermaking as well as seeing the variety of both practical products and works of art built out of hanji. But all this brings up the question of why Im even bothered wrapping this documentary up with narrative fiction. Is it because he's telling his own story? Aside from Pil-yong and Ji-won's own increasing interest in hanji, we don't really get much out of the narrative. Why not just make the documentary of the same name the whole film?
The only answer I can think of aside from a reflection of his own story, which the inclusion of his face in the cover might suggest, is that Im is trying to use his clout as a renowned filmmaker to get audiences to watch his film as an art film and come out of the theater with a better appreciation of the barely surviving culture. Perhaps, like Pil-yong, Hanji is his own attempt at reviving interest in hanji.
And on that front, it kind of works. Although Hanji might not really work very well as a story or as anything resembling serious journalism, it does provide a lot of information about the traditional craft and imparts an understanding of its current fragile industry. And, like a documentary, all that information is interesting enough to get you through the film's runtime. But all that could just be done in a documentary and it's quite disappointing to have all this love triangle between Pil-yong, Hyo-kyung and Ji-won set up with no real purpose other than to string a viewer along to the next interesting fact about hanji, with no resonance behind the characters.
In accordance with its aim at highlighting hanji, the film features some attractive photography of paper and other items made out of hanji, both inside Ji-won's documentary and in the film itself. Im shows you exactly what he (and by extension Pil-yong) sees in the paper. And even if the story ends up being almost irrelevant, the veteran actors do well with their characters, with good chemistry between Park and the leading ladies.
But Hanji has a major identity crisis problem. Unlike Im's past films based around an element of Korean culture, be it Chihwaseon's painting, Festival's funeral or Sopyonje's pansori, neither story nor character is at the center of this film. Rather, information is the core, with the internal documentaries actually becoming the film throughout its runtime. But instead of making an actual documentary, Im still tries to wrap all this information about hanji around a story with actually interesting characters and situations. Instead of making the film about a character's obsession with hanji, like Chihwaseon and Sopyonje, the film is not about the character, but about the hanji.
And that doesn't answer the question of why the characters are even there, since none of their stories carry an arc beyond their own developing infatuation for hanji, with Ye's Hyo-kyung getting a major flattening at the film's end into nothing more than a voice for Im to speak through. Without resolutely being one thing or the other, Hanji only ends up disappointing a little on both ends, the runtime of a documentary unnecessarily fattened by the inclusion of a pointless narrative and a potentially interesting narrative abandoned because the film wanted to be a documentary.
Don't get me wrong, the film is fairly informative, even if it's essentially just boosterism in feature film guise and there's quite a bit of learn about hanji inside it. But a sixty-minute television documentary or a full feature documentary that goes deeper into the whole process would have been more satisfying in that regard. Likewise, Im draws up some interesting character dynamics between the three lead characters, but never goes anywhere with them. And so, interesting as the presented information is, Hanji ends up being neither a solid documentary nor a great narrative film. And while those interested in traditional Korean culture might find Hanji interesting for its information, it's probably better to seek a real documentary instead.
Im's latest might be a story about his own discovery of hanji, but even if it is, it is one without any weight. 6/10.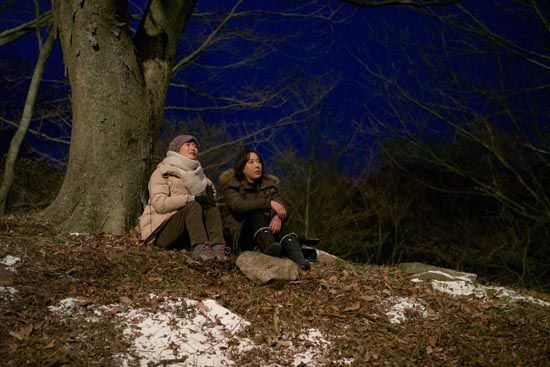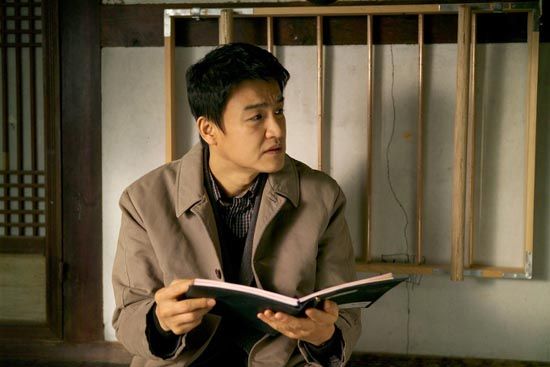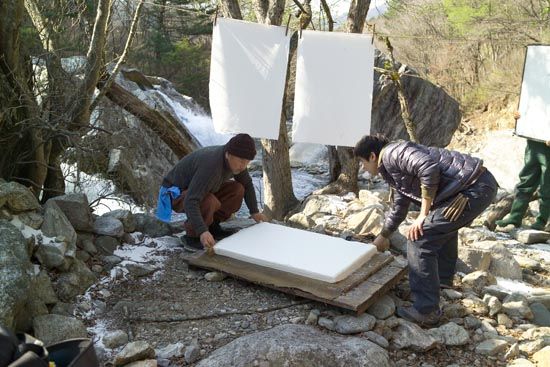 featured
,
Park Joong-hoon
,
Yeh Ji-won