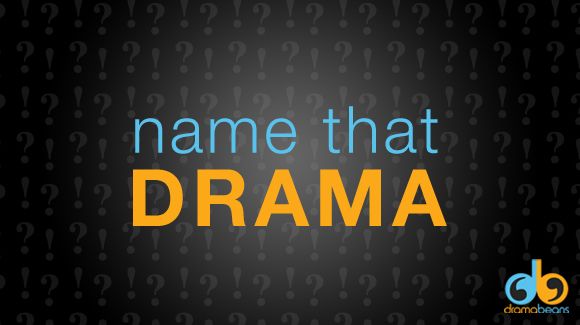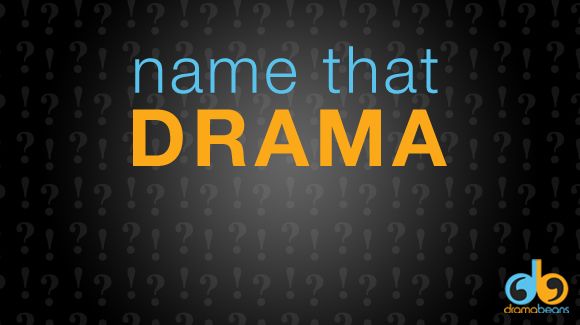 Time to rack those brains and dig into your stores of drama trivia — more Name That Drama!

Mia says this is a movie and not a drama… but I'll offer up a hint: There's a drama based on the movie, and the scene is there too.


So first there's this guy on a cooking competition or something. He makes a crane (shape) with raw fish and then a competitor destroys it with something like poison or inedible parts of fish. Not sure.

And then the judges either die or get really sick and he goes back to his countryside grandma's house (?) and vows not to cook for others except his family again. Or something like that.

Then he decides for some reason to compete again and the competitor from before is there too. There's this lady reporter that likes him on the way. And he has to make his raw fish crane thing again and the competitor tries to scare off the judges warning them that the main guy made this before and had bad results. Then the lady reporter tries it, pretends to be sick but eats more saying it's delicious.

At the end the two of them are left and there's something to do with cow meat. The other competitor seems to have won at first but the judges reinspect and finds some bad meat because of stress while the main guy's okay since the cow followed him without restraint because the cow was kind of his pet or something. So he wins.

That was long. Sorry. I hope someone can tell me.

Ha, the characters in Haewon's drama are in a race to the bottom:


It's been kind of a long time since this one broadcasted. I think.

I believe it was the family sitcom-type about this big family. It's really a vague memory but I remember this scene where two girls fight over who is the worst in class and the teacher catches them bragging (like I read comics behind my textbooks) and sends them out to run. And even then they're competitive. I remember each time one of them goes faster/forward, a song comes out. Hope someone can help. Thanks.

Guaria has two requests:


I'm in search of the title of a film and a drama.

The film came out around 2010. It's a Korean production, but is set in New York City. It's about a white woman married to a Korean man who cannot get her pregnant. She's under a lot of pressure from his family to have a baby, so she hires an illegal Korean laborer whom she meets at a fertility clinic to impregnate her. They eventually fall in love.

The melodrama is from around 2003-08. It's about a young woman who marries into a rich family because a summer fling results in pregnancy. They treat her like a servant because she's from the country and poor. Her husband neglects her. She falls in love with her driving instructor who is a college student four years younger than her. He has an incurable illness.

Thanks in advance!

Sion asks:


In china I watched a Korean drama where the story goes like this. A girl and a boy loved each other and had sex and after some days they plan to marry, but she comes to know that this man has already got married and has a child. She is separated from her family and later she becomes pregnant and our hero comes and helps her to deliver the baby. And our heroine loves to create cake design dolls for cakes and later our hero and heroine get together. The guy who made her pregnant has a sister who also likes our hero, and our heroine's sister likes our hero's friend who has a teenage boy.

Here's something a little different from Schmazel:


I've found myself in a pickle and that's why I am sending this in. As you can tell, I need help in looking for something which I have been Googling to every inch of its life, based on whatever clues I have, but to no avail. And yeah, it isn't a drama. Nor a movie. I'm sorry!

The story goes like this:

I am a regular watcher of the KBS World program Screening Humanity. It is a documentary that is shown daily and it gives viewers a glimpse into the life of regular people in Korea. Back in April, they showed an installment featuring a married couple (with a baby) who run a pizzeria which also sells coffee and cakes in Seogwipo, Jeju Island. They are both chefs, trained in Japan, if I am not mistaken. Anyhow, the husband does Italian food and bakes his pizzas in a stone oven, and the wife does the baking and the coffee. I know, YUM! They have a quaint restaurant/cafe with an open concept and there is a window next to the pizza oven for passers-by to peek into the kitchen. Other things that I know are that it is in Daepyeong and it is nearby/on the 9th course of the Olle walking path.

From all my searches, I can safely say that it is NOT Pizza Moru nor Dalgrak Italian Stove Pizza. (I jotted all the info down on my phone as I was watching it, but despite it, I can't find the place.)

I need to know the name of this place and where it is exactly! I know it's a really really long shot since the DB community are mostly drama watchers, but I am hoping that some of them might have some awesome Googling skills and proficiency in the Korean language and help me out.

Thank you and hugs from the other side of the globe!

RELATED POSTS
Tags:
featured
,
Name That Drama