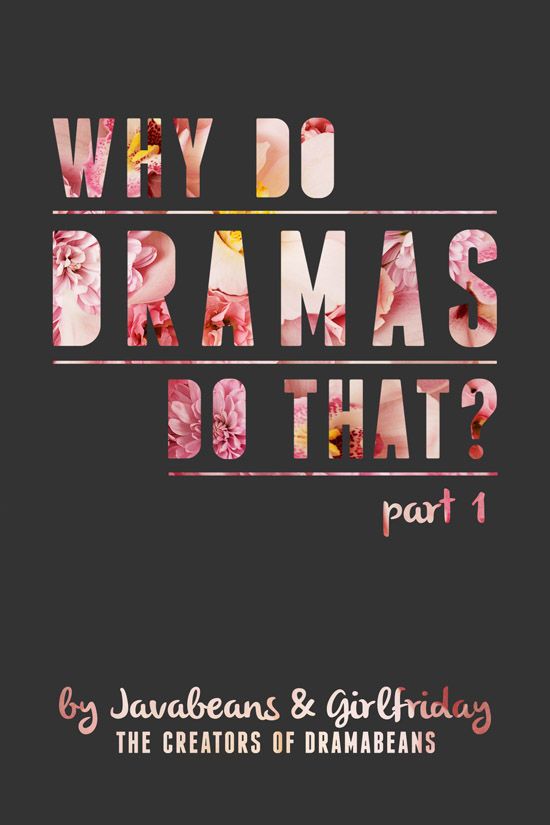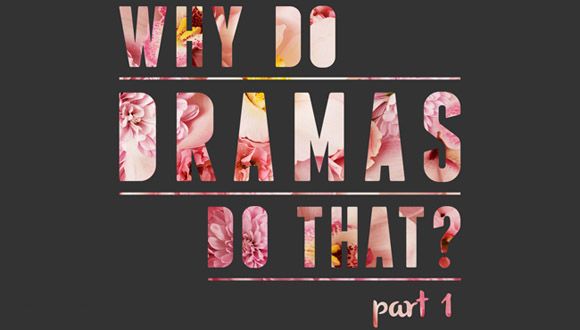 Guess what, we wrote a book!
And it only took us a gazillion years! We finally got Part 1 written up (thanks monkeys) and ready for launch, and we promise we won't take a gazillion more years to roll out Parts 2 and 3. Or maybe we promise to try. Because yunno… there are DRAMAS to watch.
In case you missed the first announcements, our ebook series is called Why Do Dramas Do That? and it's about… uh… why dramas do that. We cover a whole host of our favorite (and okay, not-so-favorite) drama tropes, like oppas and birth secrets and live shoot madness, and dramaland's regular company of players, like the Candy and her noble idiot prince.
The book is available via Amazon and Smashwords (links below), and between those two distributors you should be able to find a format compatible to read on your Kindle, Nook, Sony Reader, iPhone, iPad, PC, Macbook, or Android device.
TO BUY:
Amazon
(In addition to Amazon.com in the States, you'll be able to find Why Do Dramas Do That? Part 1 internationally on Amazon.co.uk, Amazon.de, Amazon.es, Amazon.it, Amazon.co.jp, Amazon.in, Amazon.ca, Amazon.com.br, and Amazon.com.mx. Outside of those countries, Smashwords is what you'll want.)

RELATED POSTS
Dramabeans the book
,
featured
,
Why Do Dramas Do That?